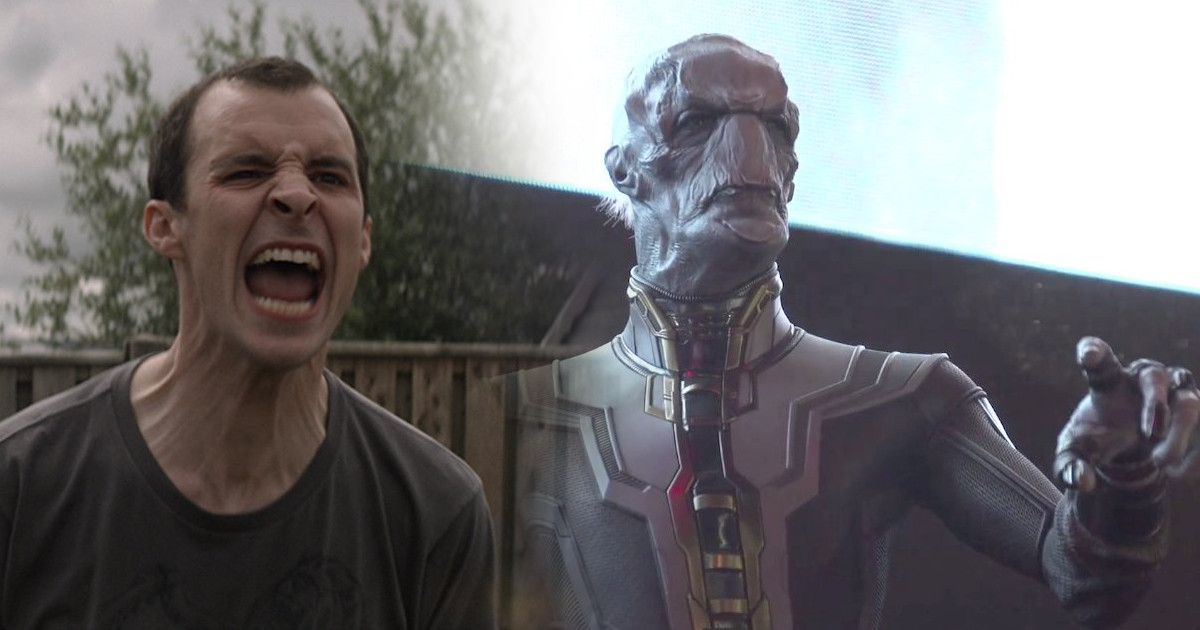 The recent D23 Expo saw the children of Thanos revealed, aka The Black Order, which includes Ebony Maw, Corvus Glaive, Proxima Midnight and Cull Obsidian (Black Dwarf).
Now the actor playing Ebony Maw in The Avengers: Infinity War is confirmed with Irish actor Tom Vaughan-Lawlor (The Infiltrator) as he spoke to RTE Radio 1's Second Captains (via Dublin Live) about the film, though Tom Vaughan-Lawlor couldn't state much.
"I am. But it's like I'm one of those ones where you go into a sentence to say something about it and hope you have a job at the end of the sentence. You sign so many documents and waivers and people ask you about it and you have to give the generic and boring 'I can't say too much about it'. But I am doing it and it's really amazing and an amazing thing to be part of."
Tom Vaughan-Lawlor also revealed he had to go through an in-depth background check from Marvel in order to get the role.
"With social media there's so much potential for leaks so (Marvel) understandably want to micro-manage things and make sure it goes out when they are ready. They didn't know me so when I went over they were meeting me for the first time. They do background checks to make sure you're not a white supremacist and they're not hiring someone with weird baggage."
Various set images have shown The Avengers battling actors in mo-cap suits including Benedict Cumberbatch's Doctor Strange, with set pics showing off Tom Vaughan-Lawlor on top of Benedict Cumberbatch where "EW MAW" was written across his shoulders. In the comics, Thanos actually sends Ebony Maw after Doctor Strange–which sees Ebony Maw mind control Doctor Strange into summoning Shuma-Gorath!
D23 Expo also revealed statues of the children of Thanos as well:
The Avengers: Infinity War hits May 4, 2018 directed by Joe and Anthony Russo.
As the Avengers and their allies have continued to protect the world from threats too large for any one hero to handle, a new danger has emerged from the cosmic shadows: Thanos. A despot of intergalactic infamy, his goal is to collect all six Infinity Stones, artifacts of unimaginable power, and use them to inflict his twisted will on all of reality. Everything the Avengers have fought for has led up to this moment – the fate of Earth and existence itself has never been more uncertain.