Dwayne Johnson again teases the Black Adam trailer release on social media by offering another look behind-the-scenes at the DC movie.
Update: The first poster has also been released. See below.
The Black Adam trailer will be online tomorrow, Wednesday, June 8, with Dwayne Johson posting a parting message on Tuesday.
"A parting message from The Man In Black himself, #BlackAdam The finishing touches are complete. That's a wrap World premiere trailer drops TOMORROW! The hierarchy of power in the DC Universe will change.. ..and who says Black Adam doesn't have a sense of humor,"  said Johnson on Twitter.
Johnson also posted on Instagram, "In ONE DAY. World premiere trailer of #BlackAdam. Your unwavering support and relentless excitement for this passion project of mine has meant the world to me. Now it's my turn to deliver for you. The hierarchy of power in the DC Universe is changing. #maninblack #blackadam.Cool set shot of the man in black, moments before he unleashes 5,000 years of hell."  
The past couple of weeks has also seen The Rock release behind-the-scenes footage from the flick and a couple of posters. See below. 
Black Adam gets released on October 21, 2022 directed by Jaume Collet-Serra, and also stars Pierce Brosnan as Doctor Fate, Aldis Hodge as Carter Hall Hawkman, Noah Centineo as Atom Smasher, and Sarah Shahi as Adrianna Tomaz.
Black Adam poster: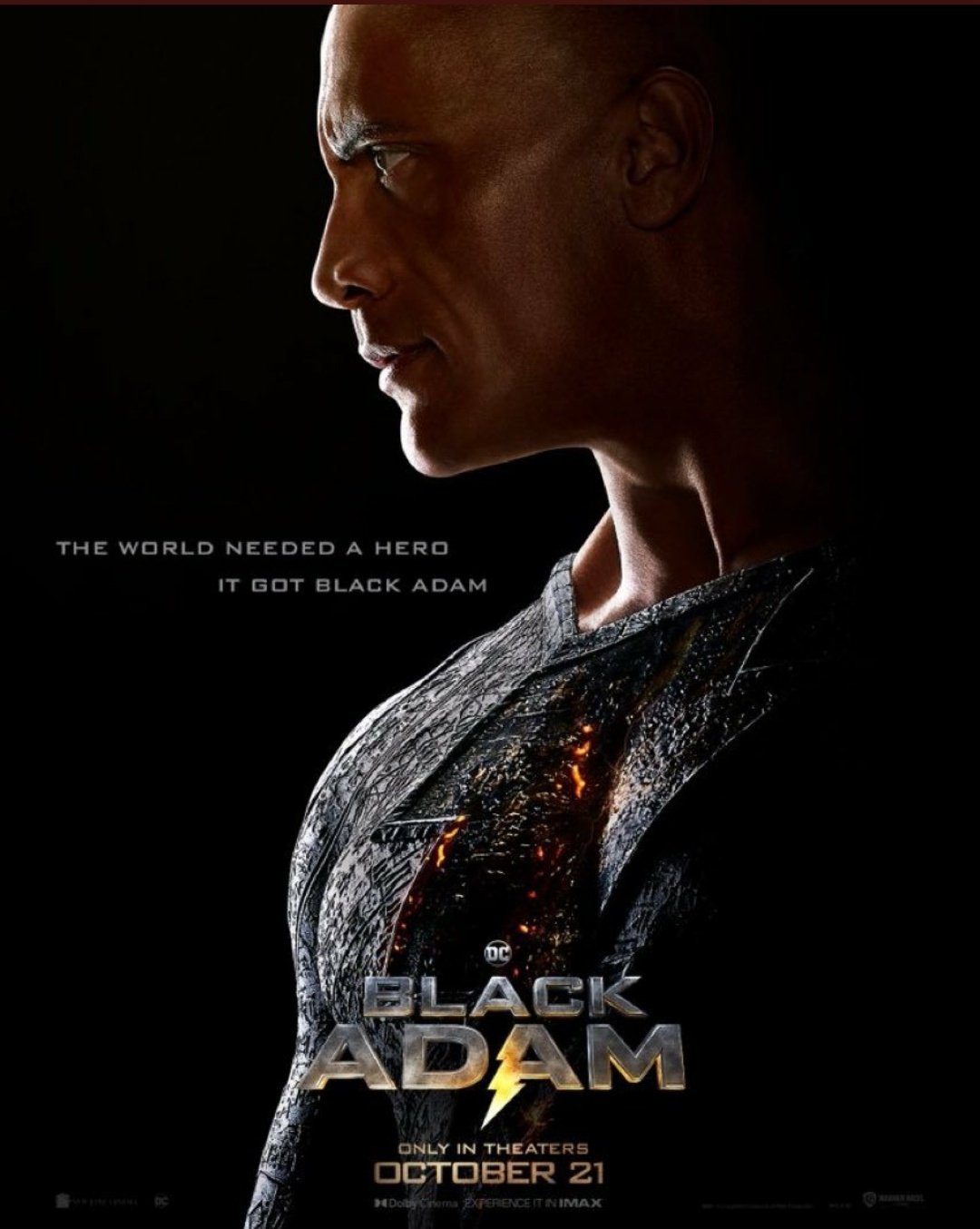 Dwayne Johnson teases Black Adam trailer:
A parting message from The Man In Black himself, #BlackAdam⚡️

The finishing touches are complete.
That's a wrap --

World premiere trailer drops TOMORROW!

The hierarchy of power in the DC Universe will change..

..and who says Black Adam doesn't have a sense of humor ---- pic.twitter.com/6w0rg2uAd4

— Dwayne Johnson (@TheRock) June 7, 2022