We have Dwayne Johnson to thank for keeping Black Adam away from the goofy Shazam! character and movie.
In an interview with Vanity Fair, Dwayne Johnson reveals the first draft of a movie featured both Black Adam and Shazam characters in an origin story, but Johnson says he didn't like that idea.
"When the first draft of the movie came to us, it was a combination of Black Adam and Shazam: Two origin stories in one movie," Johnson said. "Now that was the goal — so it wasn't a complete surprise. But when I read that, I just knew in my gut, 'We can't make this movie like this. We would be doing Black Adam an incredible disservice.' It would've been fine for Shazam having two origin stories converge in one movie, but not good for Black Adam."
Dwayne Johnson reveals he made a phone call which ended up changing things and making them two separate films.
"I made a phone call," Johnson said. "I said, 'I have to share my thoughts here. It's very unpopular…' because everybody thought, 'Hey, this script is great, let's go make this movie.' I said, 'I really think that you should make Shazam!, make that movie on its own in the tone that you want. And I think we should separate this as well.'"
Update: Dwayne Johnson added and responded as follows on Twitter:
💯 true
Original script had both #BlackAdam #Shazam establishing their origin stories in one film. I fought hard for both characters (+ JSA) to have their own stand alone films for the fans to enjoy.
And protect Black Adam's ruthless & extremely violent tone as we build out #DCEU https://t.co/KFrokn5Tjn

— Dwayne Johnson (@TheRock) August 15, 2022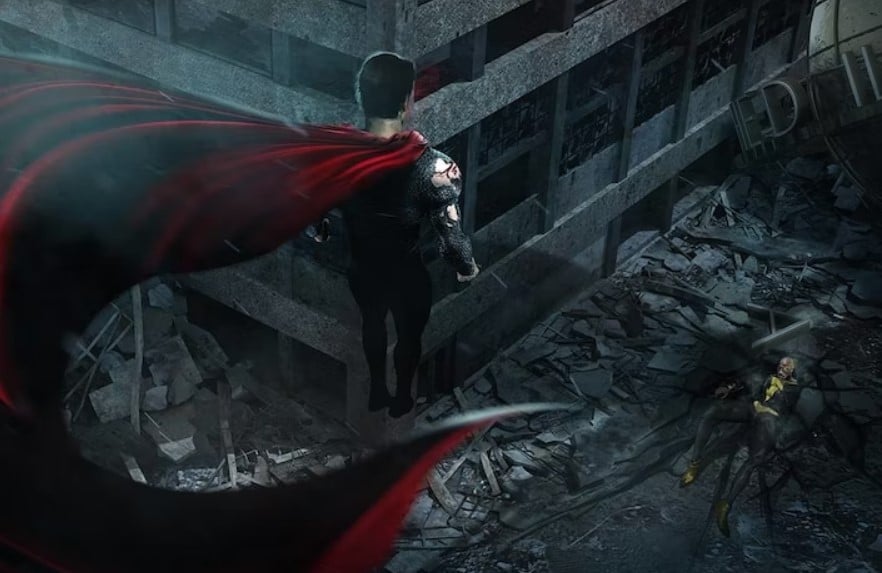 Black Adam vs Superman is a better fit
From watching the first Shazam! movie, which I did like, and watching what Dwayne Johnson is doing with Black Adam, it seems almost as if the two characters don't fit, as the former starring Zachary Levi is more on the silly side (Asher Angel's Billy Batson seems more mature), while Johnson's Black Adam seems to be a bit more hardcore where someone like Superman might be a better fit to go head-to-head with The Rock. That said, it obviously makes sense to connect Black Adam and Shazam, as Black Adam was even teased in the first Shazam! movie, so it will be interesting to see whether or not it happens down the road.
Dwayne Johnson and his production team produce Black Adam, Shazam!, and also happen to manage Henry Cavill, so maybe we'll see it all unfold on the big screen, as recall DC insiders fill me in while I was at the recent San Diego Comic-Con that Henry Cavill can return as Superman if he wants to and that Dwayne Johnson wants to take over the DC film universe.
Black Adam opens in theaters on October 21, 2022 directed by Jaume Collet-Serra and also stars Aldis Hodge as Hawkman, Noah Centineo as Atom Smasher, Sarah Shahi, Marwan Kenzari, Quintessa Swindell as Cyclone, Mo Amer, Bodhi Sabongui, and Pierce Brosnan as Dr. Fate.
(via Indie Wire)