Dwayne Johnson puts Marvel on notice as Black Adam is set to start filming in three weeks.
In a video posted to Instagram on Sunday (watch below), Johnson reveals the Black Adam script is near complete, but that he has still been tweaking the story.
"Alright. Here we go. It is Sunday night. It is almost midnight," says Johnson. "We are approximately three weeks away from shooting Black Adam, and I can't believe we are at the finish line with this thing. What a journey it has been. Actually, I can believe it considering how hard we worked over the years on this, so it feels good to be on the verge of bringing Black Adam to life after all this time. I got my trusted Black Adam script here. I'm just fine-tuning it as I have been doing over the months — you can see all my messy notes here."
Johnson continues by stating he wanted to show the opening page of the script, which has a quote from the song "Man In Black" by Johnny Cash, and Johnson not only calls out DC but the Marvel universe a well.
"I want to show you guys something. I want to show you the opening page of my script that I look at every time I open this," says Johnson. "I've memorized this, and I've known these words for years and years and years and years and years now but it gives you guys an example of who Black Adam is, and who Black Adam is to the world of the DC universe, but also I think who Black Adam is to the world of superhero universes period and that is the DC universe but that also includes the Marvel superhero universe, too. Now look, I'm not saying that there is going to be a mash-up, I'm not saying that, but what I am saying is it doesn't matter to me, it doesn't matter to Black Adam, put them all on notice whether they're part of the DC universe or part of the Marvel universe, they all get put on notice now."
Well, I'd love to wear a rainbow every day,
And tell the world that everything's okay,
But I'll try to carry off a little darkness on my back
Till things are brighter…
I'm the Man In Black.
Watch more below.
Black Adam is directed by Jaume Collet-Serra and also stars Noah Centineo as Atom Smasher, Aldis Hodge as Hawkman, Quintessa Swindell as Cyclone, with Sarah Shahi playing the female lead, a university professor, and freedom fighter leading the resistance in the DC fictional nation of Kahndaq.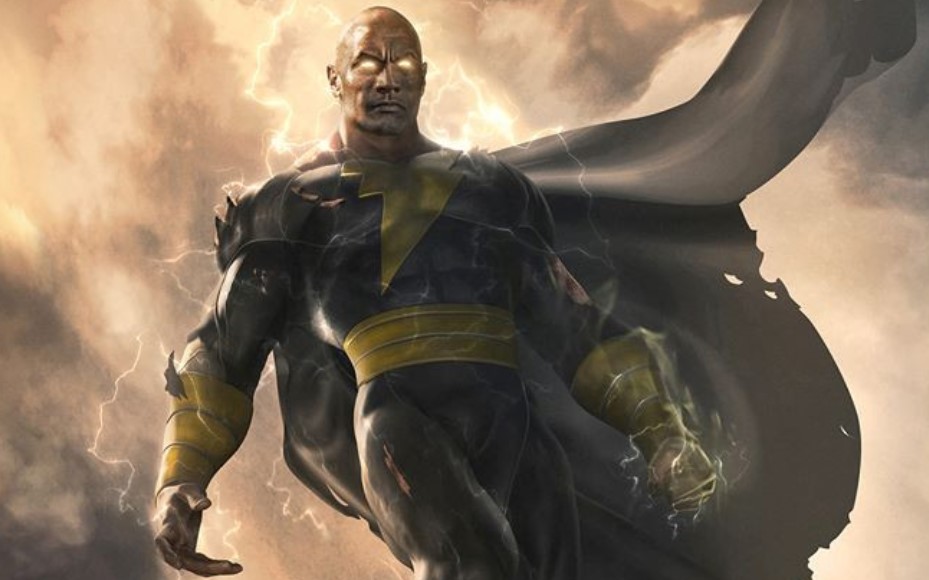 Black Adam films in three weeks says Dwayne Johnson: