Dwayne Johnson is rumored to be done with the Black Adam role which follows the movie disappointing at the box office and James Gunn and Peter Safran appointed as the co-heads of DC Studios.
Black Adam, which reportedly cost around $200 million to make, is at almost $400 million worldwide, where it has been said the film will barely make any money.
There is also controversy over the reporting in regards to if there is any profit as some sites offer Black Adam will lose money while Dwayne Johnson has said the flick will make at least $50 million.
Now a rumor from the MyTimeToShineHello account says Dwayne Johnson is done with the Black Adam role, and fans have pointed out that The Rock has apparently unfollowed the official Black Adam and Warner Bros. Discovery social media accounts, though, as I questioned on Twitter, I'm not sure if he was following them to begin with.
Update: Dwayne Johnson and James Gunn confirm The Rock is done as Black Adam.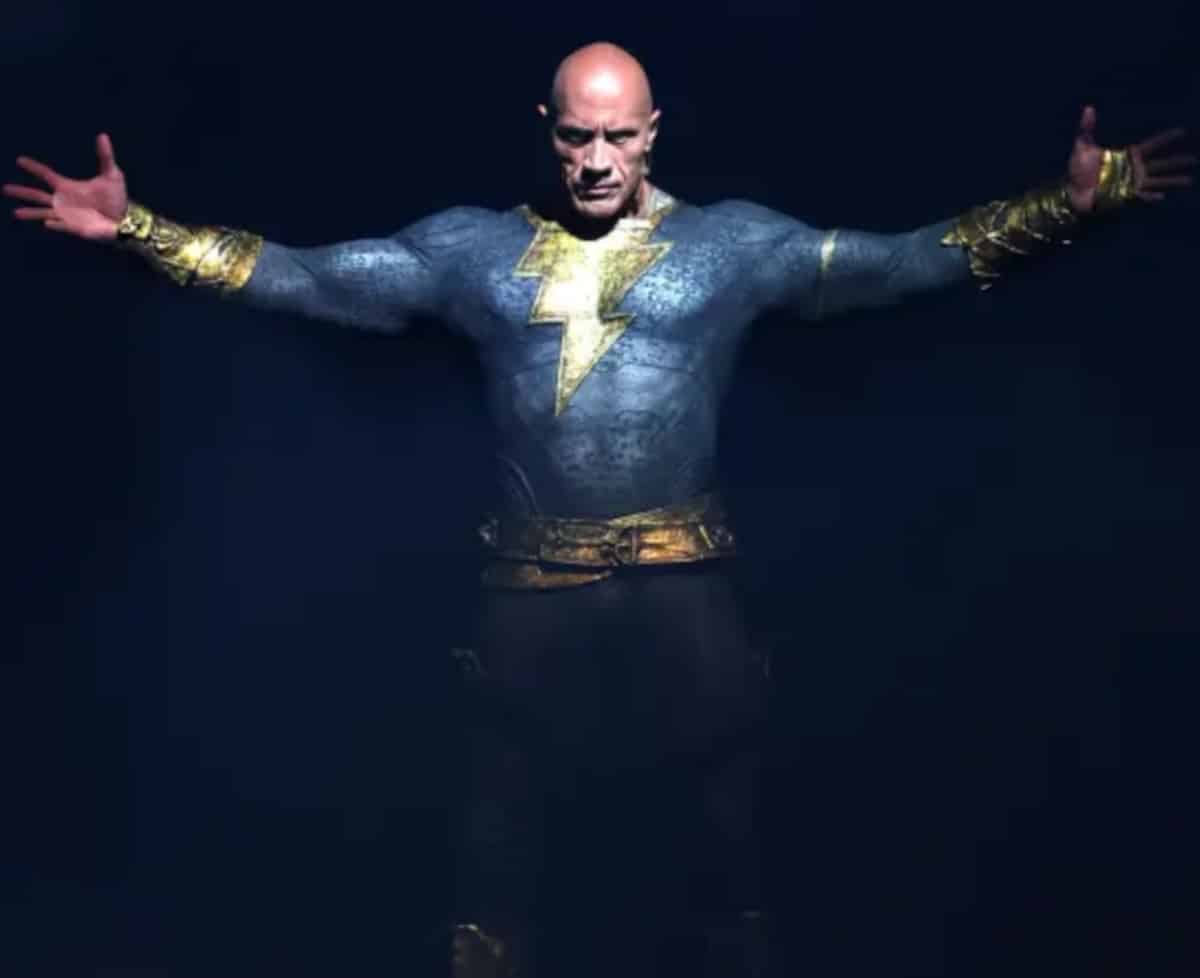 The hierarchy of power in the DC universe has changed with James Gunn, not Black Adam
While Black Adam hasn't performed at the box office, it has been said its VOD sales have been higher than expected as it topped the iTunes charts.
The fans that went to see it also liked it as the Rotten Tomatoes Audience Score is at 88% (I thought it was good).
Also as Johnson has said, the movie debuted characters that no one knew about, so it could be looked at as an investment for the future of things, and they've said they can get a sequel ready to go ASAP.
However, all that might not matter with Gunn and Safran in charge, which I have pointed out many times, their DC announcement came the same week Johnson's movie was released.
Gunn and Safran are obviously going in their own direction for the DCU, which doesn't look to involve Johnson and Black Adam.
The Rock brought Henry Cavill back as Superman and there was all this hype and announcement about his return and even Man of Steel 2, but recently saw the news that James Gunn won't be bringing back Henry Cavill as Gunn is developing and writing his own Superman movie featuring a younger actor in the role.
As I and others have guessed, it seems Gunn is rebooting all the Zack Snyder Justice League characters with new actors but keeping his Suicide Squad and Peacemaker cast, which really aren't connected to Snyder's DCEU (The Flash movie "Flashpoint" storyline can simply change anything they want).
There is even a rumor that it wasn't James Gunn who decided to nix Cavill, but that it was Warner Bros. Discovery CEO David Zaslav who decided to get rid of all the previous DC stuff under Zack Snyder. So it may not be Gunn's fault that Henry Cavill is gone and the Snyder DCEU is getting erased but that Gunn was ordered by Zaslav to take things in a different and new direction.
A new DC Studios logo surfaced which suggests a complete reboot is happening.