A Dungeons & Dragons TV series is in development and is getting spearheaded by Rawson Marshall Thurber who recently directed the smash-hit Red Notice for Netflix starring Gal Gadot, Dwayne Johnson, and Ryan Reynolds.
Details include that Rawson Marshall Thurber will oversee the Dungeons & Dragons series for Hasbro and will write and direct the pilot script as well as executive produce the hour-long project.
Deadline further notes the project has been garnering interest from multiple buyers and since Thurber has a relationship with Netflix, it could be possible that the Dungeons & Dragons TV series lands at the streaming service, which would be a good addition to its Stranger Things series, which often references D&D, and in addition to Netflix, it's also said other streamers are interested.
It's also said the flagship live-action series, shepherded by Thurber, is expected to serve as a cornerstone of a D&D TV universe as it continues to expand.
Rawson Marshall Thurber is also set to develop two sequels to Red Notice for Netflix and is known for Skyscraper starring The Rock, Central Intelligence, We're the Millers, and Dodgeball: A True Underdog Story, and has TheDivision coming up based on the Tom Clancy property.
Thurber confirmed the news on Twitter. See below.
Dungeons & Dragons is a roleplaying game that was created back in 1974 and spawned movies, animated series, books, video games, and more.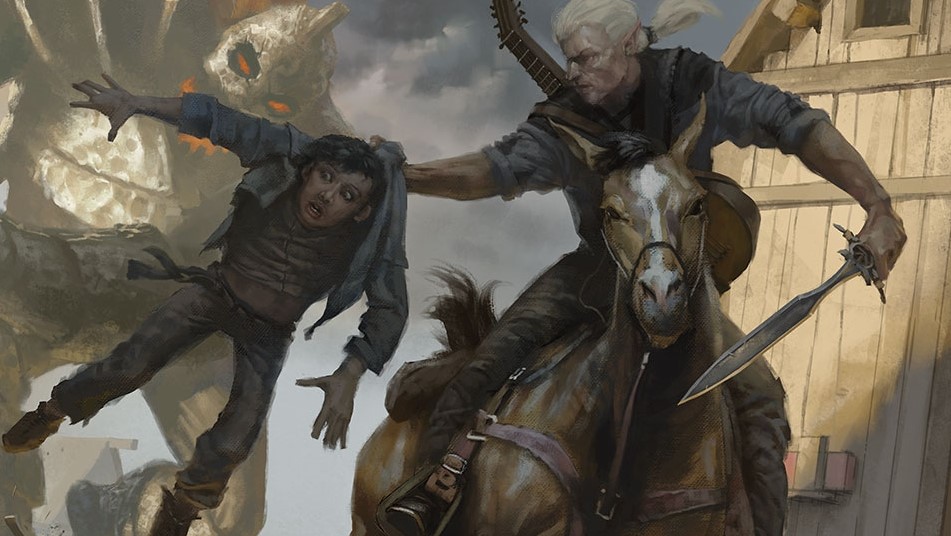 Rawson Marshall Thurber excited for Dungeons & Dragons TV series:
So deeply thrilled about this. Grew up playing the pnp version (lvl 13 lawful good paladin, holla!), enjoyed the heck outta @DDOUnlimited — learned to tell stories through (always) being the DM. Boyhood dreams do come true, ya'll. Can't wait to get cracking. https://t.co/ZkBXr5mkoX

— Rawson Thurber (@RawsonThurber) February 1, 2022
——

— Rawson Thurber (@RawsonThurber) February 1, 2022
Couldn't have said it better myself!

— Rawson Thurber (@RawsonThurber) February 1, 2022
Haha! I know, right? What can I say? I was raised a certain way…

— Rawson Thurber (@RawsonThurber) February 1, 2022
Hard to say for sure, but after I would think.

— Rawson Thurber (@RawsonThurber) February 1, 2022
ALL. THE. WAY. IN. pic.twitter.com/3qHJgfUh99

— Rawson Thurber (@RawsonThurber) February 1, 2022
Same!

— Rawson Thurber (@RawsonThurber) February 1, 2022
Thanks my friend!!!

— Rawson Thurber (@RawsonThurber) February 1, 2022
(via Deadline)