Dungeons & Dragons: Honor Among Thieves is the official title for the movie coming out in 2023 as revealed by Paramount Pictures and directors John Francis Daley and Jonathan Goldstein at today's D&D Direct event.
"Our campaign begins… Dungeons & Dragons: Honor Among Thieves. Come join our party with Chris Pine, Michelle Rodriguez, Regé-Jean Page, Justice Smith, Sophia Lillis, Chloe Coleman, and Hugh Grant as our journey begins in theatres on March 3, 2023," states the description for the teaser.
The teaser below does look and sound pretty cool, so hopefully, this flick is decent enough. Chris Pine did seem to suggest it could be on the goofy side, but maybe that is just his character who provides a bit of comic relief and the rest of the movie is on the more serious side of things.
The D&D Direct event also saw a slew of additional announcements, with the highlights found below which includes one of my favorite video games, Baldur's Gate.
Dungeons & Dragons: Honor Among Thieves title announcement teaser: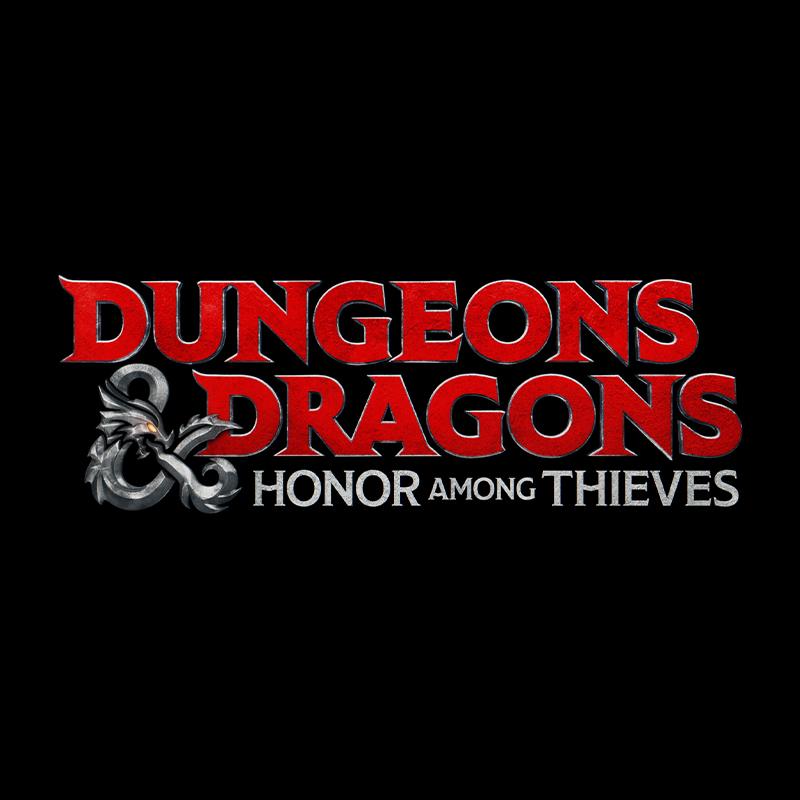 Highlights from D&D Direct include:
Spelljammer: Adventures in Space: This is a campaign setting unlike any other, containing everything a Dungeon Master needs to run adventures set in Wildspace, and with new options for players who want to create characters at home in this new setting.
Also announced today are three new 64-page hardcover books:
The Astral Adventurer's Guide™: A campaign setting book that includes space-based character options, spells and magic items, deck plans and descriptions for spelljamming ships.
Boo's Astral Menagerie™: Featuring over 60 creatures found in Wildspace and the Astral Sea, including astral elves, cosmic horrors, lunar and solar dragons, murder comets, and space clowns.
Light of Xaryxis™: An adventure for Dungeon Masters set in the Astral Plane and designed for characters of levels 5–8.
Not only that, fans can also look forward to a double-sided poster map of the Rock of Bral, an asteroid-city that can serve as both an adventure location and a campaign hub in the Astral Plane, as well as a four-panel Dungeon Master's screen designed for use with the books in this set.
Baldur's Gate 3: A look at the progress that has been made since the beginning of the game's Early Access and ahead of its launch in 2023. There have been several major patches released so far, including new classes, graphic improvement and gameplay.
Journeys through the Radiant Citadel: This new D&D book provides adventures set in a variety of all-new locations Dungeon Masters can add to ongoing games, stream as one-shot sessions, or use as the basis for entire campaigns. Journeys Through The Radiant Citadel explores 13 stand-alone adventures set in wondrous lands, featuring challenges for character levels 1-14. Each adventure is inspired by different cultures from around the world and can be set in any existing D&D campaign setting or worlds of players' own design. It's a completely new vibe for Dungeons & Dragons which fans can get their hands on from June 21st, 2022.
Campaign Case: Creatures: This campaign case equips the Dungeon Master with a large set of customisable creature tokens that will complement any D&D adventure or home brew campaign. It includes 64 weighted plastic discs in three sizes, five sheets of fully-illustrated creature clings, and a durable storage carrying case.
Campaign Case: Terrain: This terrain campaign case contains everything a Dungeon Master needs to construct encounters for your wilderness, dungeon, and city adventures. It includes a set of double-sided adventure tiles and a collection of illustrated adventure clings to customise your maps. As well as 30 double-sided dungeon tiles, five sheets of reusable Adventure Clings, double-sided Adventure Grid, and a durable storage carrying case.
D&D Movie: Directors John Francis Daley and Jonathan Goldstein have revealed the official title of the movie "Dungeons & Dragons – Honor Among Thieves" which will have a release date of March 3rd, 2023.
Starter Set – Dragons of Stormwreck Isle: A brand new Starter Set, featuring not only the new adventure "Dragons of Stormwreck Isle", but also a more streamlined onboarding experience for new players, as well as a rage of digital onboarding tools to further improve the game of anyone that's playing for the first time.
Digital Monstrous Compendium: A digital resource available for all owners of a Wizards Account or a D&D Beyond Account, with Volume One including 10 monsters from the Spelljammer setting, and more content to come over time.
Neverwinter – Dragonslayer: The hunt begins this June in Neverwinter's next major module, Dragonslayer. In this Fizban's Treasury of Dragons-inspired update, you will become a dragonslayer as you enter epic lairs and hunt down chromatic dragons from the D&D universe.
Neverwinter is a free-to-play Dungeons & Dragons MMORPG that features fast-paced combat and epic dungeons. Players explore the vast city of Neverwinter and its surrounding countryside, learning the vivid history of the iconic city in the Forgotten Realms and battling its many enemies.
Legends of the Multiverse series: Watch Legends of the Multiverse every Wednesday at 5PM PT (8PM ET) / Thursday at 1am BST / 2am CEST on the D&D YouTube and Twitch channels.
Legends of the Multiverse is an ambitious D&D play series that tells interwoven stories of many adventurers across the multiverse. The core cast of legends are Sunny (Deborah Ann Woll), Kaiho Karoshi (B. Dave Walters), Bac Si (Gina Darling), Riddle (Meagan Kenreck), and Torven (Todd Kenreck). They will be joined by additional legends each week on their quest for adventure.
Adventures will be told over 1-hour pre-recorded episodes, with a rotating Dungeon Master for each new adventure arc. Join the wild ride when Legends of the Multiverse debuts on April 25th at 5PM PT (8PM ET) / April 26th at 1am BST / 2am CEST.
D&D Onslaught: The upcoming miniature strategy board game by WizKids which will feature two factions fighting in search for a treasure.
Dragonlance: Dragonlance is coming back to D&D later this year! Battle for the world of Dragonlance across an adventure book and battle game that includes options to link them together as a new way to play D&D. Also launching is Dragonlance: Shadow of the Dragon Queen adventure book, which tells a brand-new story at the beginning stages of the War of the Lance.
French, Italian, German and Spanish product launches: Last year we announced we would be planning new releases for localised versions of D&D in French, Italian, German, and Spanish. We have some exciting reveals for those markets coming up, including:
Tasha's Cauldron of Everything: A magical mixture of rules options from the inventor of the Hideous Laughter, coming on July 12th, 2022
Mordenkainen presents: Monsters of the Multiverse: The brand-new bestiary of wondrous friends and foes, available from September 13th, 2022
Curse of Strahd: The gothic horror adventure in the lands of Ravenloft is coming on October 25th,2022
Dragons of Stormwreck Isle: The brand new Starter Pack will be available in FIGS languages from October 4th, 2022
Xanathar's Guide to Everything: This will be available in Italian and Spanish on June 7th, 2022
Van Richten's Guide to Ravenloft: This will now be released across EMEA on June 21st, 2022