The upcoming DC Universe streaming network series, Doom Patrol, has cast Orange Is The New Black's Diane Guerrero as Crazy Jane, one of the series leads.
The character is described as: Crazy Jane is an unlikely hero suffering from the world's most severe case of multiple personality disorder. Each of her 64 distinct personas manifest a different super power making Jane the Doom Patrol's most powerful member…and also its most unstable.
Doom Patrol will spinoff from the Titans live-action series and is currently being written by Jeremy Carver also featuring Robotman, Negative Man, Elasti-Woman (April Bowlby) and Crazy Jane (Guerrero). Led by the mysterious Dr. Niles Caulder they're called into action by the ultimate hero for the digital age, Cyborg. Banding together these rejects find themselves on a mission that will take them to the weirdest and most unexpected corners of the DC universe.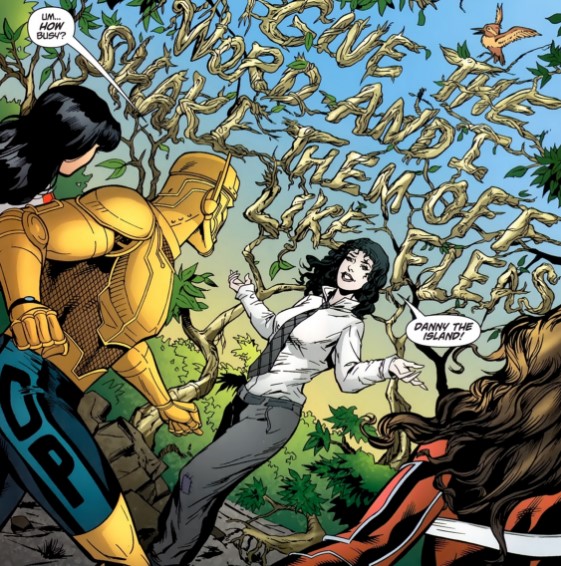 Geoff Johns and Carver are executive producing with Greg Berlanti and Sarah Schechter.
Doom Patrol will feature 13 episodes and starts filming this year for its 2019 release on the DC Universe streaming network, which also has plans in place for Swamp Thing, Harley Quinn, and Young Justice Season 3.
Pre-orders for DC Universe are now available.
(via Deadline)