Legend has it that Doctor Who was at one time a good show, but that hasn't been the case for the past few years, which the ratings for Sunday's Special testifies to.
On Easter Sunday, the BBC aired Jodie Whittaker's penultimate appearance in Doctor Who: Legend of the Sea Devils where the episode has the worst ratings in all of the show's history of nearly 60 years as only 2.2 million viewers tuned in.
That number is worse than the Series 13 low and last episode of 3.21 million viewers, with two additional episodes in the season also sporting lows. So that means around 30% of those viewers that still remained didn't bother to watch the Easter Special, which equates to nearly 1 million viewers. The season also saw a drop of 2.23 million viewers from the first episode to Sunday's episode, more than a 50% drop.
Legend of the Sea Devils was probably one of the worse episodes I've ever seen in my life, which follows showrunner Chris Chibnall's awful ending to The Flux storyline. Honestly, I can't understand how the writing can be so bad, and I don't blame Jodie Whittaker for the past three years, as it all rests on Chibnall's shoulders, Chibnall, who recently laughed about it, which shows everything about what the guy is really about (hint: not quality writing).
The good news is that with Chinball and Whittaker leaving, fan-favorite showrunner Russel T Davies is returning, so let's hope the BBC and Davies have learned from Chibnall's woke approach that failed completely and sent the fans packing.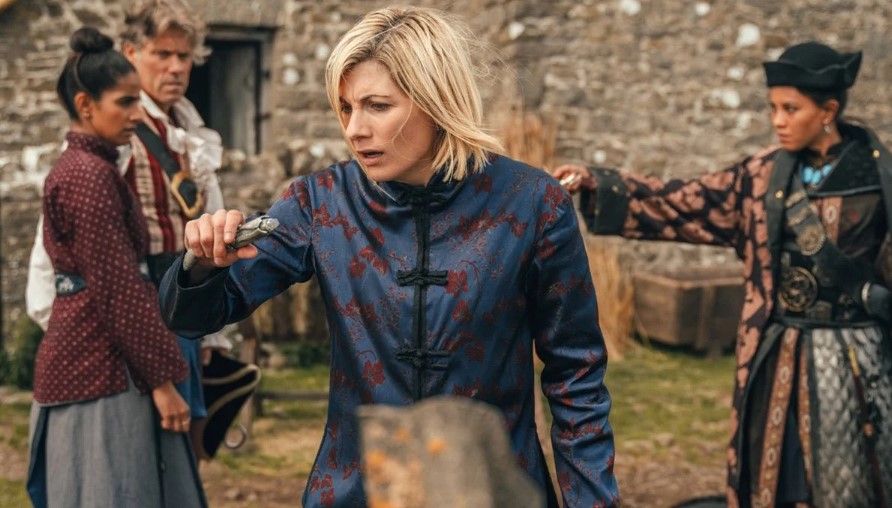 Doctor Who Series 13 ratings:
Episode 1 "The Halloween Apocalypse": 4.43 million
Episode 2 "War of the Sontarans": 3.96m
Episode 3 "Once, Upon Time": 3.76m
Episode 4 "Village of the Angels": 3.45m*
Episode5 "Survivors of the Flux": 3.82m
Episode 6 "The Vanquishers": 3.58m*
"Eve of the Daleks" Special: 3.21m*
"Legend of the Sea Devils" Special: 2.20m*
(*lowest in the history of Doctor Who)