As expected, now Disney has upped their offer for the purchase of Fox Studios, which follows Comcast having offered a $65 billion all-cash deal.
Disney is now offering a reported $71.3 billion, which will give Fox shareholders the option to take their payment in the form of cash or stock, up to a 50-50 level.
Disney's previous offer stood at $52.4 billion, and the new offer is even better as Disney plans to to take on about $13.8 billion of Fox's debt, which would bring the total transaction value above $85 billion.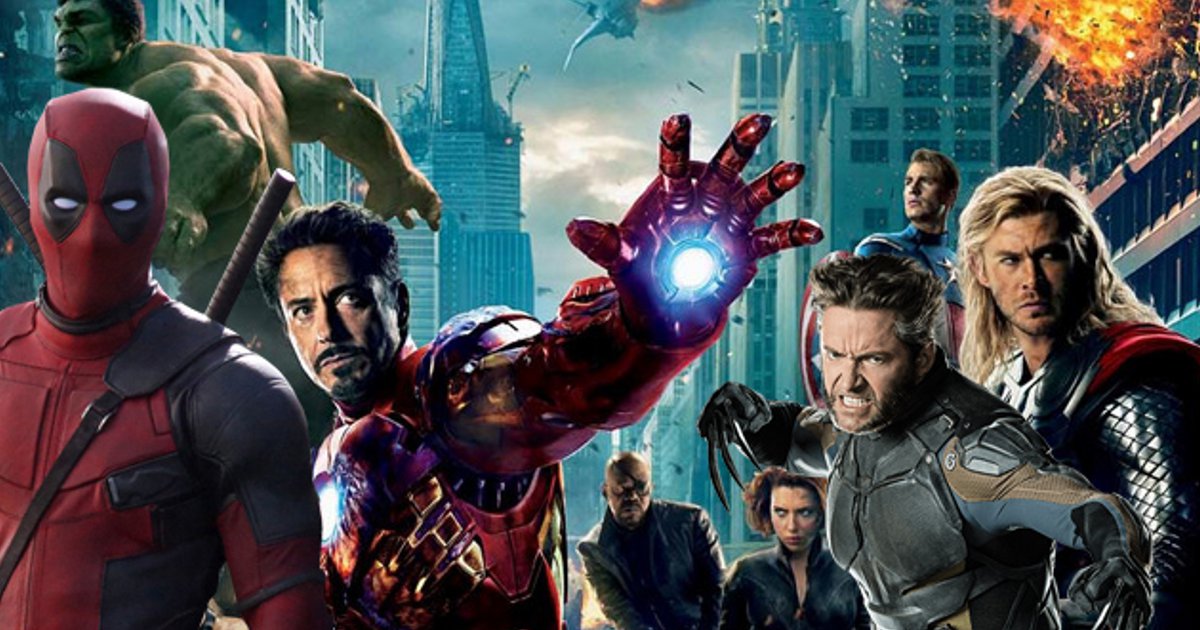 Fox has accepted Disney's offer, but Comcast can still up their own offer. In addition, the planned Fox stockholder vote set for July 10 has been delayed, which gives Comcast even more time to change their offer.
It's also being reported that Comcast could still get the Sky network in a separate deal, which would leave Disney getting Fox Studios, Fox TV, the X-Men, Deadpool, Wolverine, Fantastic Four, the other Marvel properties, James Cameron's Avatar franchise, The Simpson's and more.
Reports mention that Comcast is expected to come back with some sort of new offer.
Here is the official announcement from 21st Century Fox about the new Disney deal:
21st Century Fox Board Announces Amended and Restated Merger Agreement with Disney
NEW YORK – June 20, 2018 – Twenty-First Century Fox, Inc. ("21CF") (NASDAQ: FOXA, FOX) announced today that it has entered into an amended and restated merger agreement with The Walt Disney Company ("Disney") (NYSE: DIS) pursuant to which Disney has agreed to acquire for a price of $38 per 21CF share the same businesses Disney agreed to acquire under the previously announced merger agreement between 21CF and Disney (the "Disney Merger Agreement"). This price represents a significant increase over the purchase price of approximately $28 per share included in the Disney Merger Agreement when it was announced in December 2017. The amended and restated Disney Merger Agreement offers a package of consideration, flexibility and deal certainty enhancements that is superior to the proposal made by the Comcast Corporation on June 13, 2018.
Under the amended and restated Disney Merger Agreement, Disney would acquire those businesses on substantially the same terms, except that, among other things, Disney's offer allows 21CF stockholders to elect to receive their consideration, on a value equalized basis, in the form of cash or stock, subject to 50/50 proration. The collar on the stock consideration will ensure that 21st Century Fox shareholders will receive a number of Disney shares equal to $38 in value if the average Disney stock price at closing is between $93.53 and $114.32.
"We are extremely proud of the businesses we have built at 21st Century Fox, and firmly believe that this combination with Disney will unlock even more value for shareholders as the new Disney continues to set the pace at a dynamic time for our industry," said Rupert Murdoch, Executive Chairman of 21st Century Fox. "We remain convinced that the combination of 21CF's iconic assets, brands and franchises with Disney's will create one of the greatest, most innovative companies in the world."
In light of the revised terms contained in the amended and restated Disney Merger Agreement, 21CF's board, after consultation with its outside legal counsel and financial advisors, has not concluded that the unsolicited proposal it received on June 13, 2018 from Comcast could reasonably be expected to result in a "Company Superior Proposal" under the Disney Merger Agreement.
However, the amended and restated Disney Merger Agreement contains no changes to the provisions relating to the Company's directors' ability to evaluate a competing proposal.
As announced on May 30, 2018, 21CF has established a record date of May 29, 2018 and a meeting date of July 10, 2018, for a special meeting of its stockholders to, among other things, consider and vote on a proposal to adopt the Disney Merger Agreement. 21CF has determined to postpone its special meeting of stockholders to a future date in order to provide stockholders the opportunity to evaluate the terms of Disney's revised proposal and other developments to date. Once 21CF determines the new date for 21CF's special meeting of stockholders, the date will be communicated to 21CF stockholders.
About 21st Century Fox
21st Century Fox is one of the world's leading portfolios of cable, broadcast, film, pay TV and satellite assets spanning six continents across the globe. Reaching more than 1.8 billion subscribers in approximately 50 local languages every day, 21st Century Fox is home to a global portfolio of cable and broadcasting networks and properties, including FOX, FX, FXX, FXM, FS1, Fox News Channel, Fox Business Network, FOX Sports, Fox Sports Regional Networks, National Geographic Channels, Star India, 28 local television stations in the U.S. and more than 350 international channels; film studio Twentieth Century Fox Film; and television production studios Twentieth Century Fox Television and a 50 per cent ownership interest in Endemol Shine Group. 21st Century Fox also holds approximately 39.1 per cent of the issued shares of Sky, Europe's leading entertainment company, which serves nearly 23 million households across five countries. For more information about 21st Century Fox, please visit www.21CF.com.