Disney Pixar's Lightyear appears to be a huge flop this weekend at the box office as estimates have dropped by as much as 35% in a day.
Following its $5.2 million for Wednesday and Thursday previews, Lightyear starring Chris Evans as the "original" voice of Buzz was estimated early Friday morning to open to as high as $85 million for the weekend, but now those estimates are a lot lower with it looking like the flick makes only $55 million, with it still hoped to make as much as $60 million.
It's also possible Lightyear could miss out on being the #1 movie of the weekend depending on how Jurassic World: Dominion does in its second weekend as estimates offer JWD could bring in around $54 million, so things will be close.
Update: Early Saturday projections are offering things are even worse as Lightyear is now estimated to bring in only $51-55 million, with Jurassic World: Dominion looking like the #1 movie for the second week in a row with $57 million.
Update #2: The Lightyear box office for the weekend is a domestic $51 million, and the global box office is way down from the $135 million estimates at $85.6 million; JWD came out on top as the #1 movie for the second weekend in a row with $58.66 million.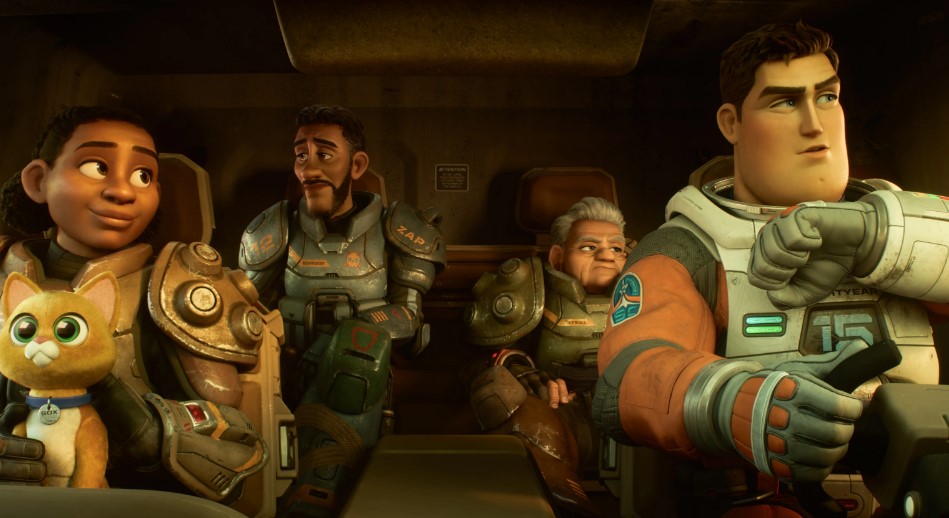 Toy Story fans send a message to Disney about Lightyear
Why Lightyear might not be doing all that well at the box office could be because of a number of things including the movie might not be all that good as it only has a 78% Rotten Tomatoes Score and an 87% Audience Score while the Toy Story movies are all in the high 90s. For comparison, back in 2010, Toy Story 3 opened to a huge $110 million and in 2019, Toy Story 4 opened to over $120 million, so the fans are definitely sending Disney a message here.
Longtime Toy Story fans might also not be happy that Chris Evans is voicing Buzz instead of Tim Allen, as actress Patricia Heaton absolutely blasted Disney for not going with Tim Allen.
"Saw the trailer for Buzz Lightyear and all I can say is Disney/Pixar made a HUGE mistake in not casting my pal Tim Allen in the role that he originated, the role that he owns. Tim IS Buzz! Why would they completely castrate this iconic, beloved character?" Heaton tweeted on Tuesday.
The same day also saw a tweet by Tim Allen go viral about Disneyland as he joked, "Took some kids to Disneyland and overheard a 13 year old boy wondering if he may be pansexual since he loves skillets."
Another issue surrounding the film might be the LGBTQ controversy as Lightyear features a same-sex kissing scene that has seen the movie banned in certain countries, which similar to all the recent Disney Marvel releases, will cost Disney big bucks at the box office.
It's also been said the Lightyear box office might pick up on Sunday for Father's Day and the Juneteenth holiday being celebrated on Monday, but it sounds like Top Gun 2 would be the way to go for a cooler father and son/daughter movie.