As expected, Disney and Scarlett Johansson have settled their lawsuit over Marvel's Black Widow movie which comes days before the first court date.
According to Deadline, in addition to Scarlett Johansson getting paid $20 million and a percentage from the Disney Plus release, Disney is coughing up more than an extra $40 million to Johansson.
So that means Scarlett Johansson got paid at least $60 million for Black Widow, which is one of the worst-performing Marvel movies at the box office.
Black Widow has only made $378.7 million at the box office and another $60 million or so from the Disney Plus release, so in addition to paying out Johansson all that money, Black Widow looks to be a huge loss and a fail for Disney and the MCU.
Following the disastrous box office, Scarlett Johansson sued Disney claiming she was promised an exclusive theatrical release, but Disney released the flick day-and-date in theaters and on Disney Plus, so Johansson filed a lawsuit claiming breach of contract, where interestingly enough, Johansson claims Disney promised her "Captain Marvel" money, meaning Black Widow would make a billion dollars (which is downright laughable).
So from my perspective, as Black Widow tanked (and Disney knew it would hence why the Disney Plus release), Johansson decided to file the lawsuit, and I'll also add that Disney will never let themselves be caught in this position ever again. It's also known that as a result of Scarlett Johansson suing Disney, that the Russo brothers stopped talks with Disney over a new Marvel MCU movie. Hopefully, now that the lawsuit has been resolved, Disney Marvel, and the Russos can get back on track.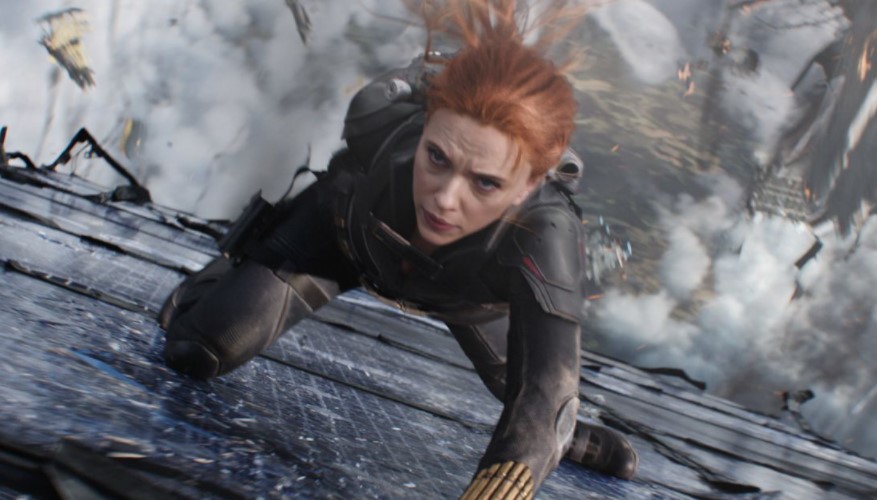 Scarlett Johansson and Disney settle Black Widow lawsuit
Scarlett Johansson and Disney also commented on having settled the Black Widow lawsuit, where Deadline notes that Disney CEO Bob Chapek didn't comment on the matter:
"I am happy to have resolved our differences with Disney," said Johansson in a statement released Thursday. "I'm incredibly proud of the work we've done together over the years and have greatly enjoyed my creative relationship with the team. I look forward to continuing our collaboration in years to come."

"I'm very pleased that we have been able to come to a mutual agreement with Scarlett Johansson regarding Black Widow, said Alan Bergman, Chairman, Disney Studios Content. "We appreciate her contributions to the Marvel Cinematic Universe and look forward to working together on a number of upcoming projects, including Disney's Tower of Terror," the exec added without any comment from Disney CEO Bob Chapek, as one would have expected.
(via Deadline)