Prior to the release in three months, it is learned that Legendary is developing a Detective Pikachu Pokemon sequel, which is being written by Oren Uziel.
No details are known about the sequel, but it shows that both Legendary and Warner Bros. have confidence in the first movie, with the trailer received really well by the fans.
Oren Uziel is known for 22 Jump Street, The Cloverfield Paradox, wrote the upcoming Sonic the Hedgehog movie, is said to be writing the Supergirl movie and the Mortal Kombat reboot.
(via THR)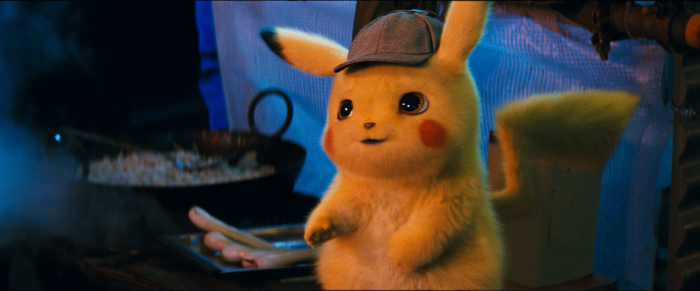 Detective Pikachu stars Ryan Reynolds as the titular character and Justice Smith as the lead human. The film gets released Friday, May 10, 2019 directed by Rob Letterman (Goosebumps, Monsters Vs. Aliens).
Here is the synopsis:
Fans everywhere can now experience Pikachu on the big screen as never before, as Detective Pikachu, a Pokémon like no other. The film also showcases a wide array of beloved Pokémon characters, each with its own unique abilities and personality. The story begins when ace private eye Harry Goodman goes mysteriously missing, prompting his 21-year-old son Tim to find out what happened. Aiding in the investigation is Harry's former Pokémon partner, Detective Pikachu: a hilariously wise-cracking, adorable super-sleuth who is a puzzlement even to himself. Finding that they are uniquely equipped to communicate with one another, Tim and Pikachu join forces on a thrilling adventure to unravel the tangled mystery. Chasing clues together through the neon-lit streets of Ryme City—a sprawling, modern metropolis where humans and Pokémon live side by side in a hyper-realistic live-action world—they encounter a diverse cast of Pokémon characters and uncover a shocking plot that could destroy this peaceful co-existence and threaten the whole Pokémon universe.