Sony Pictures Entertainment has released The Equalizer 3 trailer featuring the return of Denzel Washington as Robert McCall.
"Vengeance meets his equal. Denzel Washington is back as Robert McCall in the final chapter of The Equalizer. #TheEqualizer3, exclusively in movie theaters this Fall," teases the video description.
Watch below.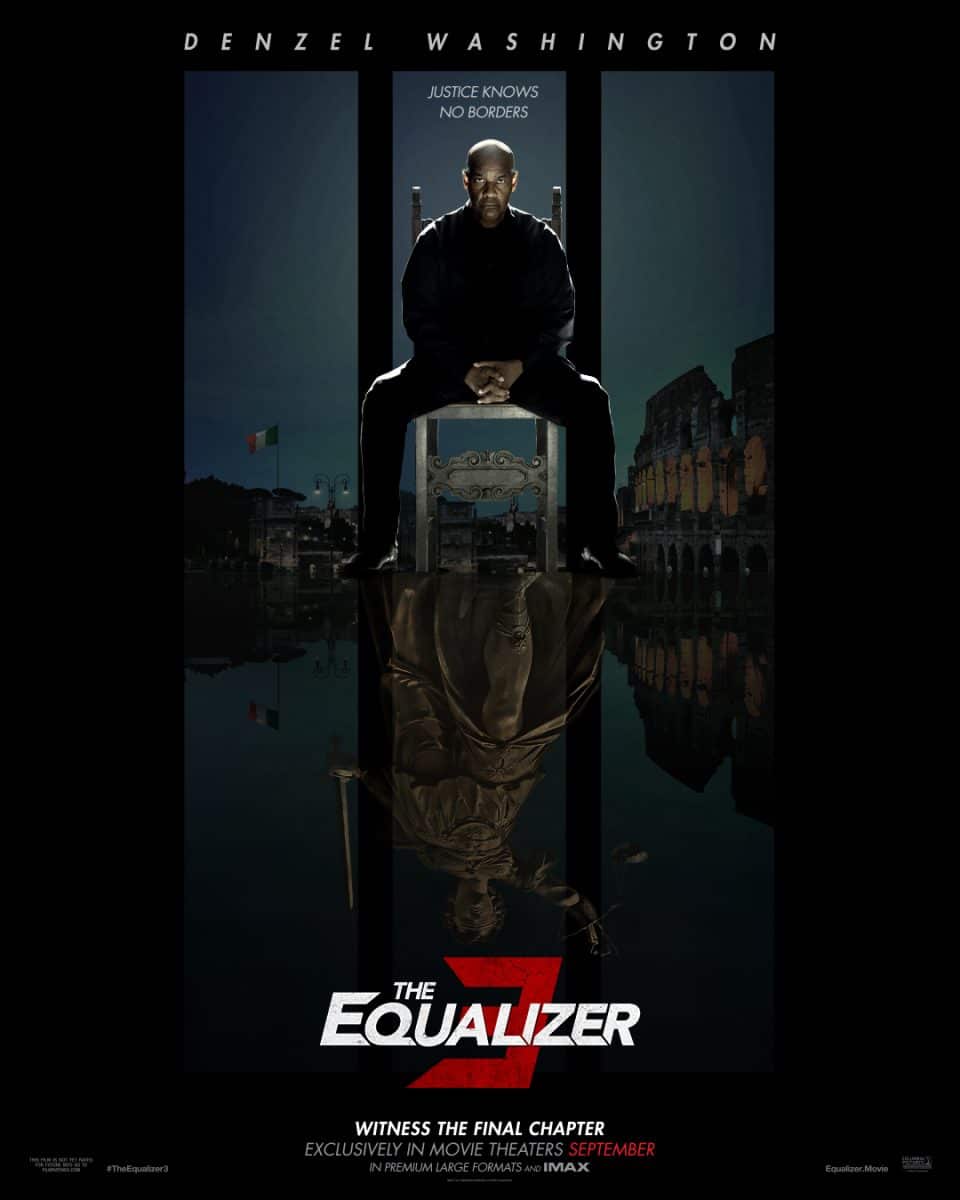 What is The Equalizer 3 about?
Since giving up his life as a government assassin, Robert McCall (Denzel Washington) has struggled to reconcile the horrific things he's done in the past and finds a strange solace in serving justice on behalf of the oppressed. Finding himself surprisingly at home in Southern Italy, he discovers his new friends are under the control of local crime bosses. As events turn deadly, McCall knows what he has to do: become his friends' protector by taking on the mafia.
The film is expected to be released on September 1, 2023, and is directed by Antoine Fuqua and also stars Dakota Fanning and David Denman. The movies are based on the television series created by Michael Sloan and Richard Lindheim.
Produced include Todd Black, Jason Blumenthal, Denzel Washington, Antoine Fuqua, Steve Tisch, Clayton Townsend, Alex Siskin, and Tony Eldridge, with executive producers including David Bloomfield, Tarak Ben Ammar, and Andy Mitchell.
Watch the trailer: