The word is now out! The first issue of Infinity Wars Prime saw the death of Thanos!
Now Marvel Comics releases "THE DEATH OF THANOS" Infinity Wars launch trailer teasing the new event series.
"Thanos is dead! The shocking death that rocked the Marvel Universe happened in INFINITY WARS PRIME, but many questions remain," the video description teases. "Who are the Infinity Warps? Who is Requiem? What does Requiem want with the Infinity stones? Marvel's summer of secrets continues in the landmark INFINITY WARS #1, arriving this August from acclaimed creators Gerry Duggan and Mike Deodato! Marvel is proud to present this behind-the-scenes look at INFINITY WARS, featuring Duggan, editor Jordan D. White, and Editor-in-Chief C.B. Cebulski."
"We've all seen Thanos with the gauntlet. This is a new story," teases Duggan. "In Infinity Wars #3, we create something called Infinity Warps. All the Marvel characters get smashed together into new characters," teases White.
You can check out some spoiler pics and info here in my write-up.
Infinity Wars (2018) #1
Published: August 01, 2018
Writer: Gerry Duggan
Penciler: Mike Deodato
Cover Artist: Mike Deodato
As the Infinity Stones come to Earth, so too comes the war for control over them. But none who wield the stones know the truth about the power they contain…or what it would take to bring them to their END. The nature of the universe itself hangs in the balance as we learn the answer to the question on everyone's lips since "Infinity Wars Prime": WHO IS REQUIEM? Gerry Duggan (DEADPOOL, INFINITY COUNTDOWN) and Mike Deodato Jr. (ORIGINAL SIN, OLD MAN LOGAN) look into the Infinite and bring the truth to light!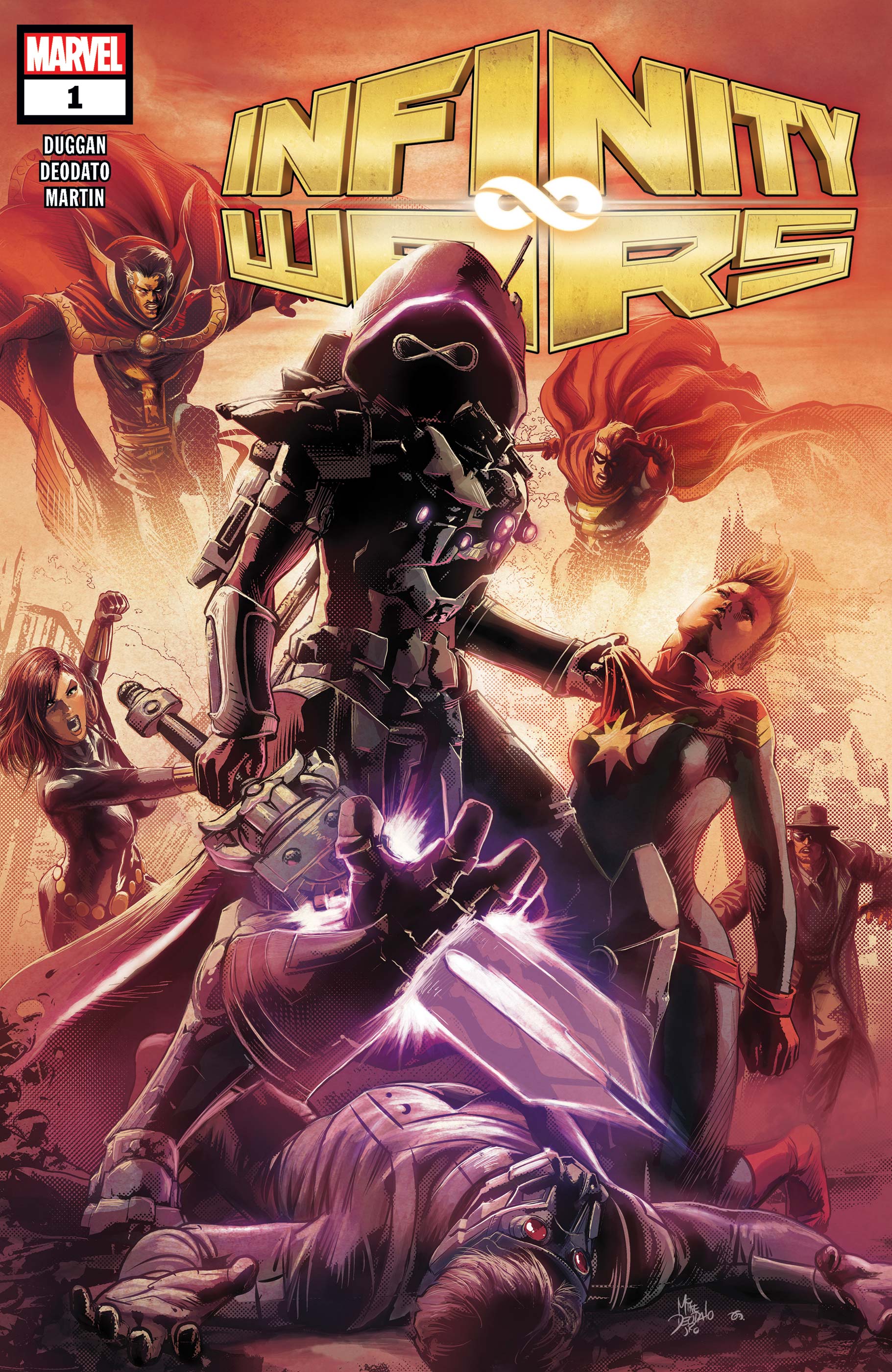 Infinity Wars (2018) #2
Published: August 15, 2018
Writer: Gerry Duggan
Penciler: Mike Deodato
Cover Artist: Mike Deodato
Who is Requiem? Who controls the Infinity Stones? The war has begun to control infinity and the war has come to Earth!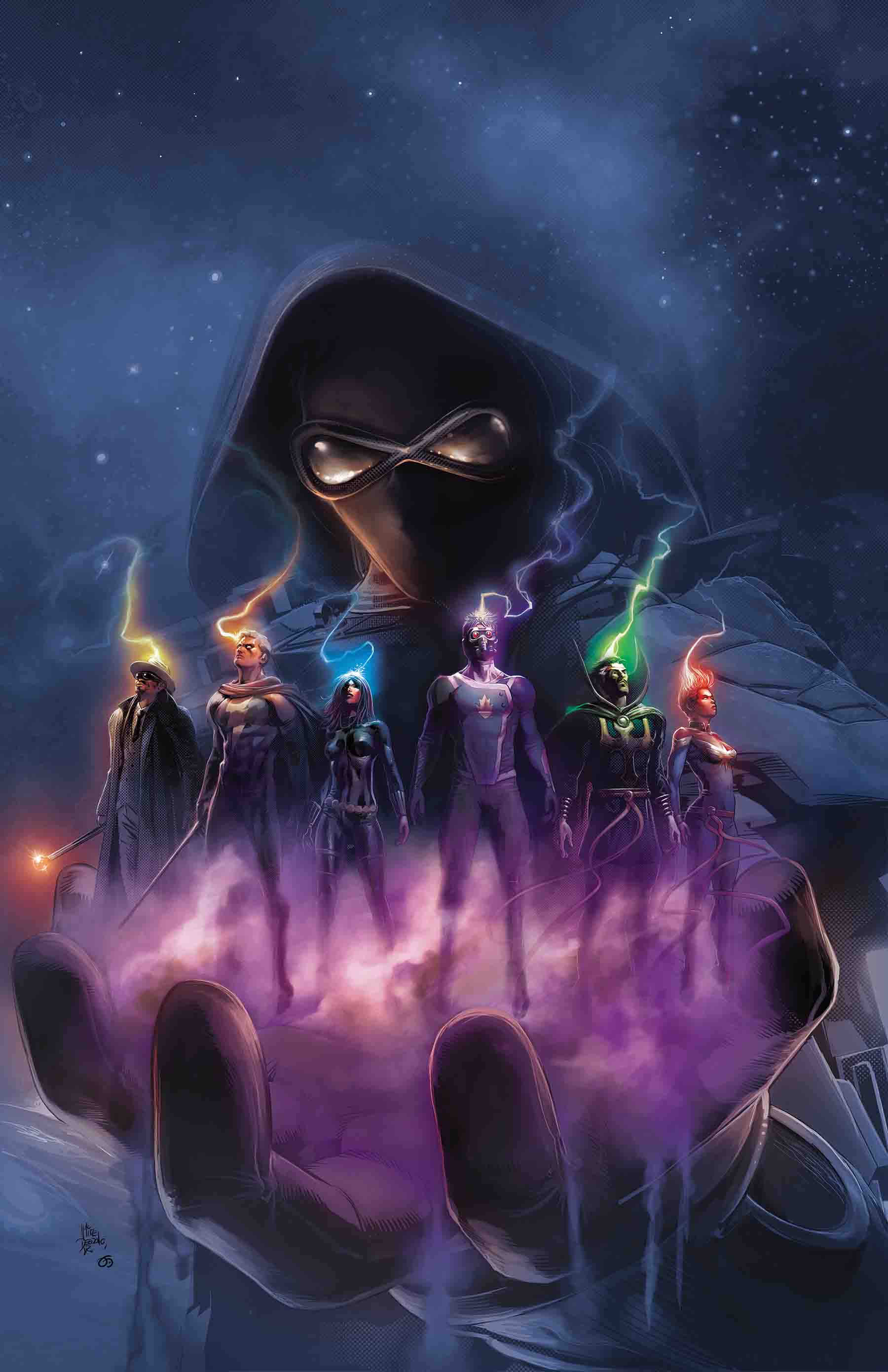 Infinity Wars (2018) #3
Published: September 12, 2018
Writer: Gerry Duggan
Penciler: Mike Deodato
WHO ARE THE INFINITY WARPS?
With Requiem tearing through the Marvel Universe, Loki whispering around its fringes and a new threat looming to devour everything, the very fabric of reality warps around the heroes of Earth… and the only way through winds through infinity itself!