Confirming the rumors, the Deadpool 3 and Wolverine movie has cast a female lead as the flick's villain.
The Deadpool 3 villain will be played by Emma Corrin who identifies as non-binary and who is known for the DC Pennyworth TV series and The Crown where she played Princess Diana, and Corrin has the Nosferatu remake coming up which also stars Nicolas Hoult, Willem Dafoe, and Bill Skarsgård.
"So honoured to be part of this project amongst such an insanely brilliant cast," the English actress confirmed on Instagram. "Have admired Rob's work for years so this is a real dream."
Ryan Reynolds also confirmed by posting to his Instagram Story, which Corrin commented on and re-posted.
"I actually tried out for @wrexham_afc but they put me in Deadpool instead?? HOLY SH-T!!!" she joked referencing Reynolds' Wrexham soccer team. "Beyond honoured to join this bonkers family thank you so much for having me @vancityreynolds @slevydirect I can't wait."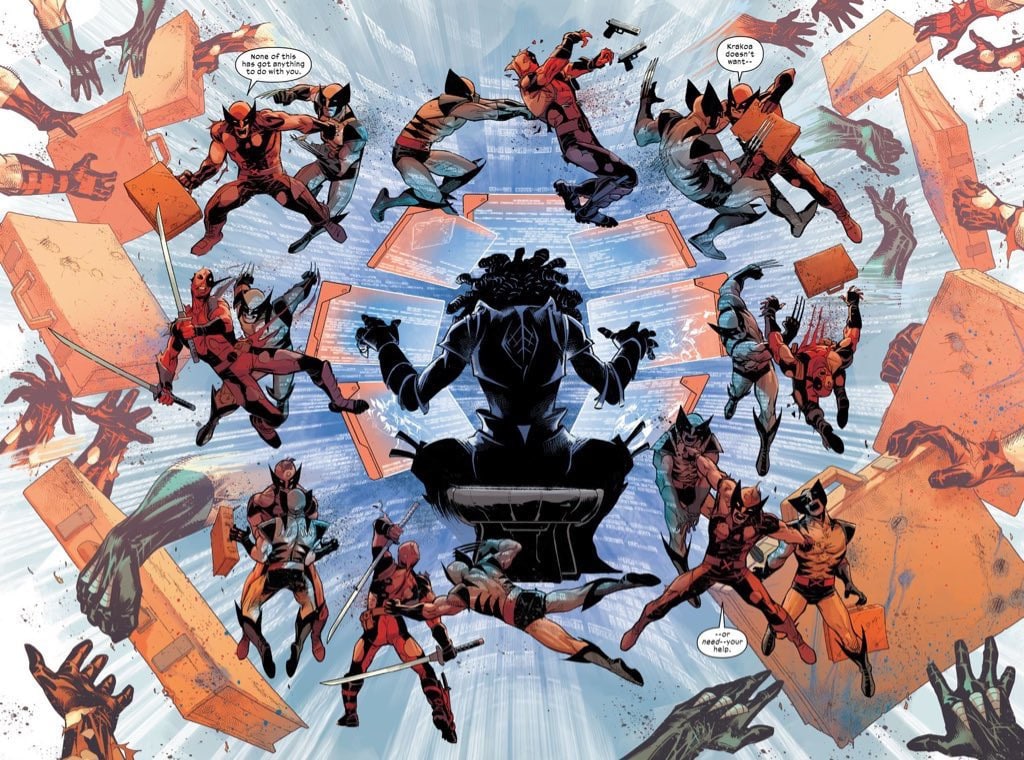 What do the Deadpool 3 villain rumors say?
While there are no official details about who Emma Corrin will be playing, the previous rumor mentioned a female actress was wanted to play the lead, a foe to both Deadpool and Wolverine.
Fans are speculating the villain might be Danger due to Ryan Reynolds teasing the character in a recent video while reading Wolverine Vol.7 #2.
In the comics, Danger is the sentient version of the X-Men's Danger Room who becomes a villain, and in Wolverine Vol. 7 #2, Danger fights both Deadpool and Wolverine, so it seems to fit.
Deadline also adds that Marvel Studios and Kevin Feige have been eyeing Emma Corrin for a while and that she only signed this past week due to the Emmy nominee having a busy schedule that also includes the Retreat TV limited series, an upcoming murder-mystery also starring Clive Owen that airs on FX.
The untitled Deadpool 3 and Wolverine has a November 8, 2024 release date directed by Shawn Levy with additional rumors offering it will be in part a Multiverse flick that sees Deadpool travel the Fox Marvel universe including the X-Men and Fantastic Four movies.