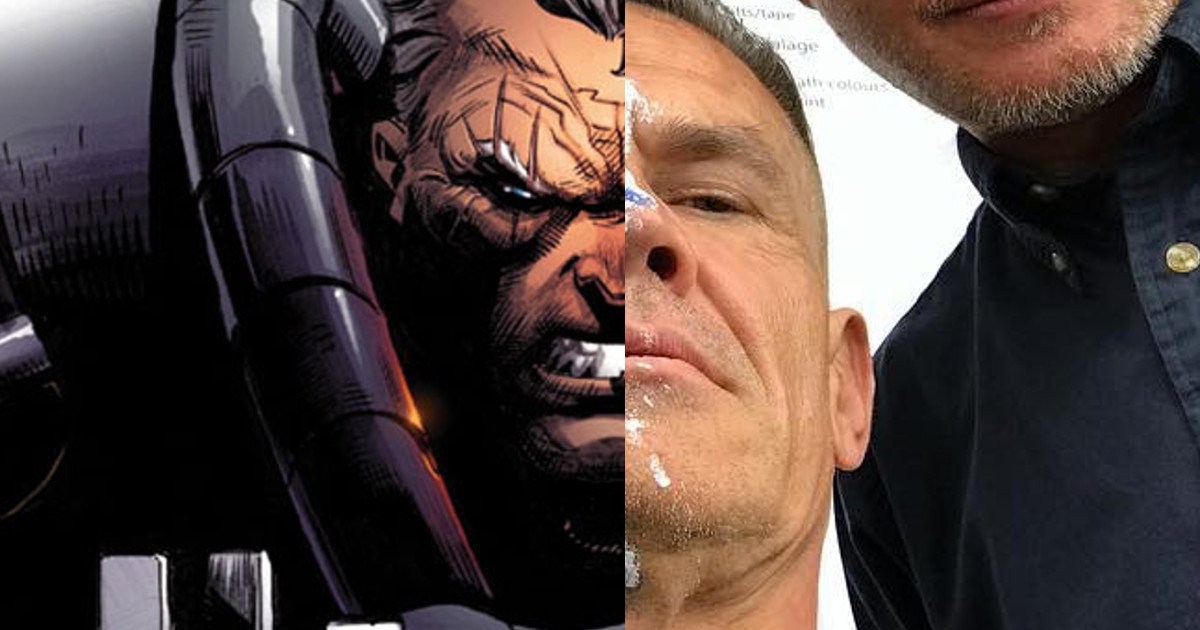 A new image of Josh Brolin shows off the actor getting prepped for his Cable face for Deadpool 2!
In the comics, Cable gets infected by a techno-organic virus and has a cybernetic left eye in addition to a cybernetic arm. Cable's right side of his face is scarred!
Brolin posted the following image of himself getting a mold for the right half of his face and included:
Insanity on the brink. Face is morphing into something machine, fierce, hair sliced, arm machined, bulged. Where is Deadpool?!? Looking. Looking. All I got are these two…molding me, prodding, turning me into something hard.
The image also gives another look at Josh Brolin's Cable haircut!
Deadpool 2 is now filming, with the first set images having already hit the net!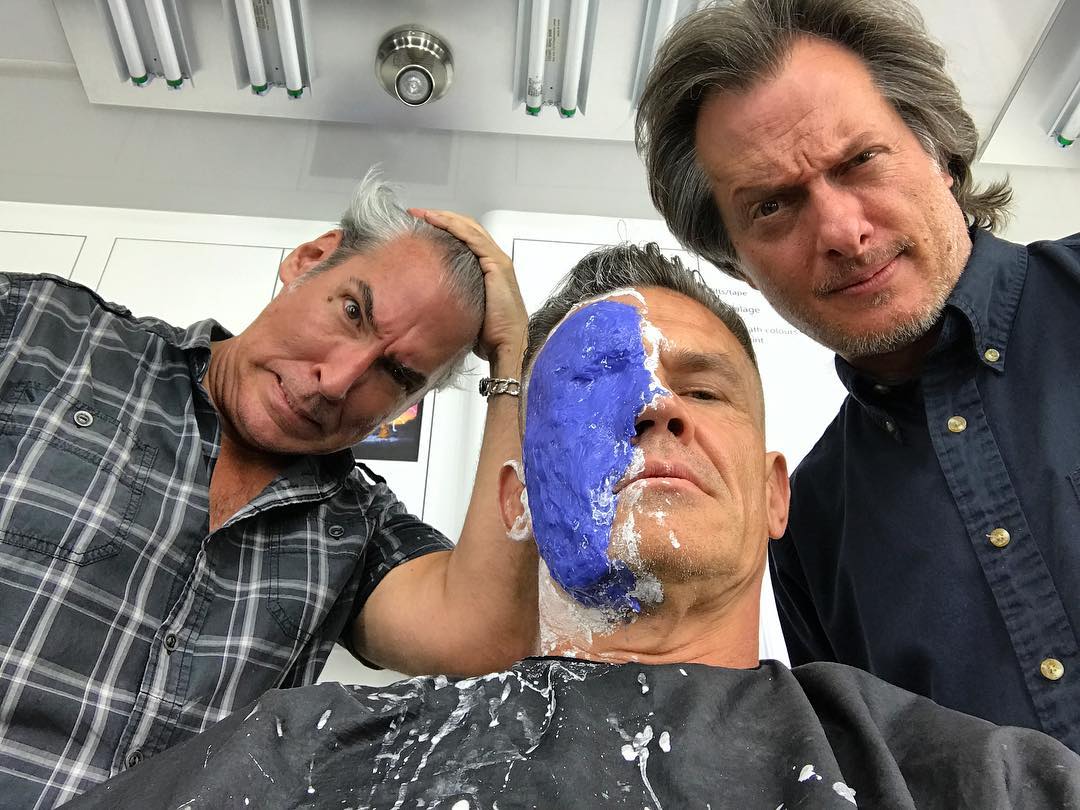 Deadpool 2 has a June 1, 2018 release directed by John Wick's David Leitch also starring Josh Brolin as the time travelling mutant Cable, Zazie Beetz as Domino, Leslie Uggams as Blind Al, Morena Baccarin as Vanessa, Brianna Hildebrand as Negasonic Teenage Warhead, Stefan Kapicic as the voice of Colossus with Shioli Kutsuna in a mystery role and Jack Kesy rumored as Black Tom Cassidy.
Deadpool 2 is written by Rhett Reese and Paul Wernick with Ryan Reynolds also on board as producer along with Simon Kinberg and Lauren Shuler Donner.