DC Universe Online is launching the "Attack of the Anti-Monitor" event in honor of the game's 9th year anniversary on Friday.
All players who participate will receive one free Character Advance to CR255 (PlayStation 4, Xbox One, PC) or to CR100 (Nintendo Switch) to get started. Additionally, current members will receive a Special Member Appreciation Gift Box filled with perks.
The following player and member gifts are available:
All players: One FREE Character Advance to CR255 (PlayStation 4, Xbox One, PC) or to CR100 (Nintendo Switch) to get you right into the fight. This character advance also comes with numerous starter items, and the new Hera's Strength 2020 gear suit will be available for all platforms. If fans want the Hera's Strength style on multiple characters, they can pick it up through Style Unlocking after they have equipped it on any character.
Members: Special Member Appreciation Gift Box with the Member Gift Artifact Cache, Artifact Catalysts, XP, and Seals, and the full set of all-new Royal Chroma Materials, which allow you to swap out the texture (or "material") on any gear style with a new one. Royal Chroma Materials channel elegance and come in seven colors and three variants to get the ultimate in customization (members get them all).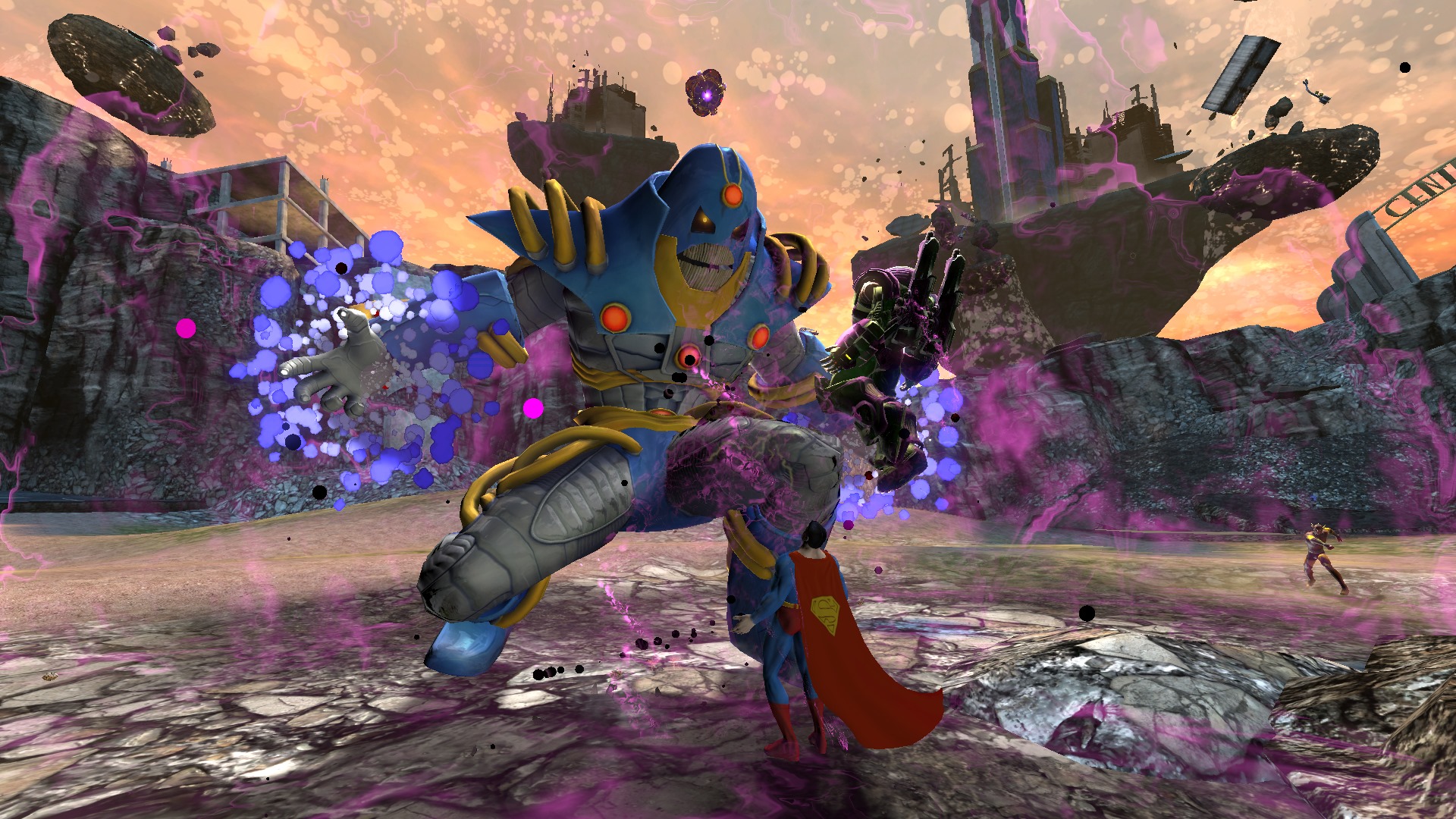 DC UNIVERSE ONLINE CELEBRATES ITS ANNIVERSARY WITH IN-GAME EVENT, PLAYER GIFTS AND OPEN EPISODES
Open Episodes are also back! All players can play through Episode 35 (with increased loot lockout times). Log in, rank up, and get a taste of what you have been missing. Open Episodes will also run through the end of the month (excludes Metal Part II).
DCUO allows players to channel their inner Super Hero or Super Villain by creating a unique, customizable character from a wide selection of superpowers, movement modes, weapons and over 2,000 styles. Players fight alongside DC's iconic characters, including Batman, Wonder Woman, Superman and The Joker, in immersive, physics-based action combat.
DCUO is the first and only MMO game set in the iconic DC universe to be available on Nintendo Switch. For the first time, players can experience the massive scale of DC Universe Online on-the-go, including more than 30 breathtaking episodes that take place in huge open worlds such as Gotham City and Metropolis or beneath the sea in Atlantis.
DCUO is licensed by Warner Bros. Interactive Entertainment and is now available for Nintendo Switch™, PlayStation®4, Xbox™ One and PC.