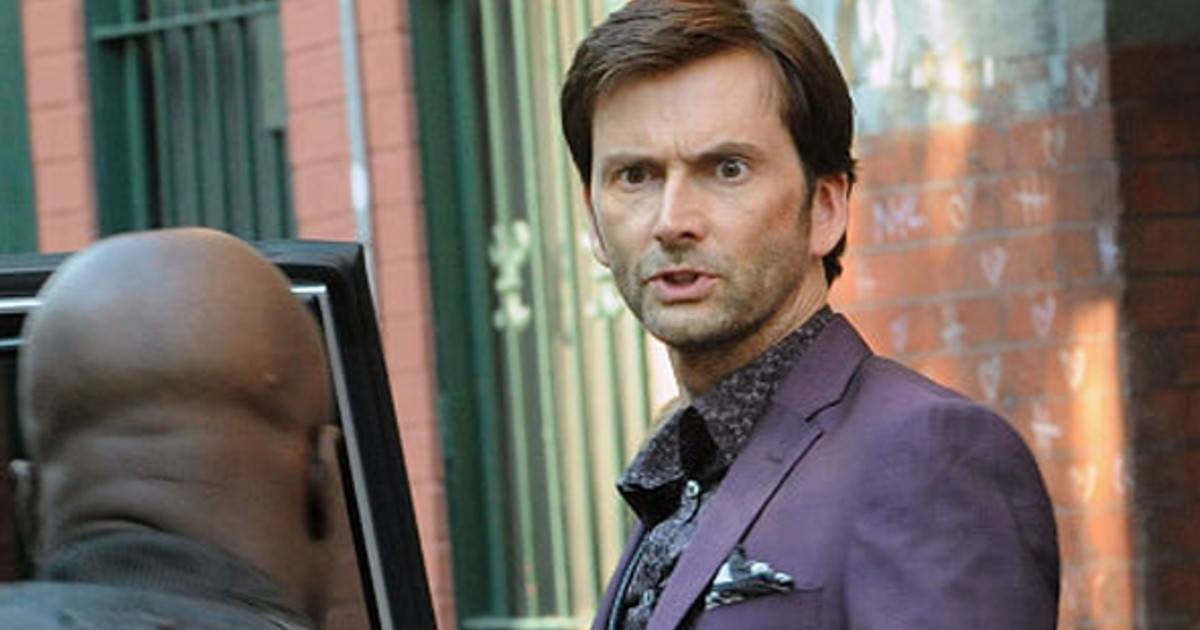 David Tennant is returning to Marvel's Jessica Jones Season 2!
EW.com reports David Tennant will be back, but exactly how is unclear as last season saw Kyrsten Ritter's Jessica Jones become immune to David Tennant's Purple Man's mind control powers and she snapped his neck, killing him in the season finale.
The article notes, Marvel is keeping mum on David Tennant's return, but they do show off a first look at David Tennant with Kyrsten Ritter on the set of Jessica Jones Season 2.
Krysten Ritter also stars in Defenders which gets released Friday.