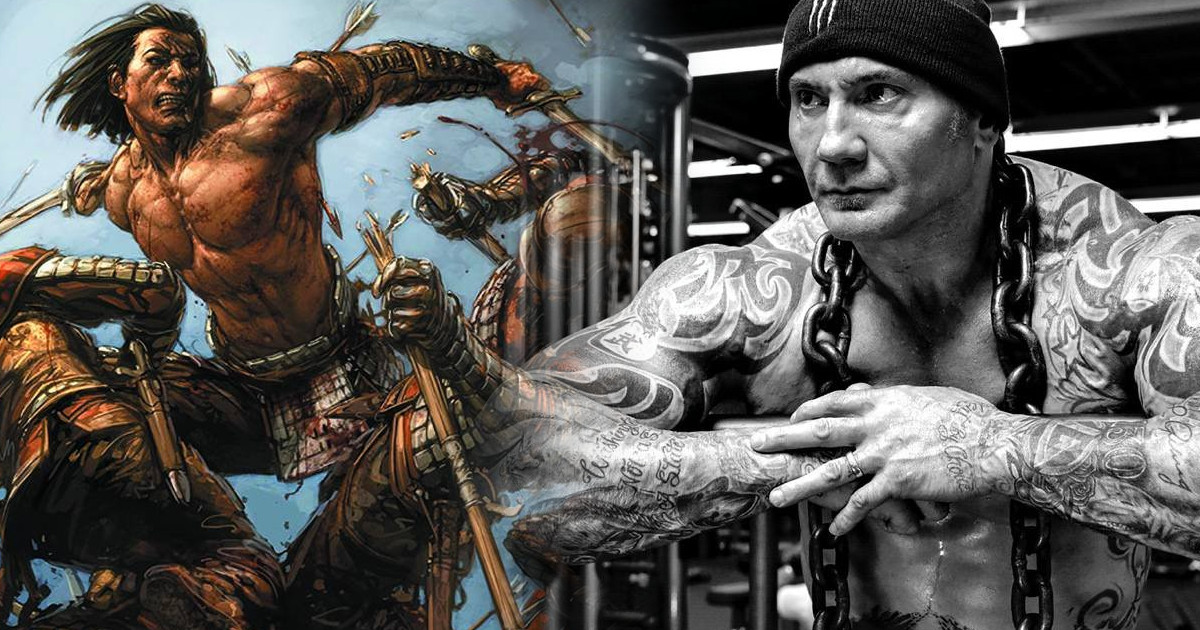 Just in case you missed it from earlier in the month, it looks as if Dave Bautista will have another comic book movie franchise under his belt as in addition to Marvel's Guardians of the Galaxy where he plays Drax, Dave Bautista will be playing the Eternal Warrior for the Valiant Entertainment cinematic universe.
Dave Bautista answered a fan question on Twitter earlier in the month where he basically confirms the role.
Glad you asked cuz I'm really excited about EW. We are currently working to get the script fan worthy and then we'll be full on from there. https://t.co/aHO7DVPBVY

— Dave Bautista (@DaveBautista) August 1, 2017
Now what is unclear if Dave Bautista will be playing the character in an Eternal Warrior movie as THR reports it's possible Dave Bautista could play Eternal Warrior in an Archer and Armstrong movie (it's noted that Valiant declined to comment).
In the Valiant comics, the Eternal Warrior is the brother to Armstrong, so an appearance in the A&A movie makes sense.
Eternal Warrior is described as:
Resurrected using a mysterious artifact after a battlefield death millennia ago, Gilad has become functionally immortal with two unexpected side effects. Firstly, he can be killed — it's just that he will come back to life afterwards, no matter how painful a process that might be. Secondly, across the centuries, he falls into the service of the Earth itself, defending the Geomancer, a being chosen by the planet to act as its champion in times of need. Needless to say, neither being the Geomancer nor their defender is an entirely easy — or un-dangerous — proposition.
It's further said Valiant is developing movies for Shadowman, Harbinger and Bloodshot as well.