Following the cancellation, a co-creator and writer on the show comes out and says Daredevil Season 4 would have been awesome.
Sam Ernst took to Twitter to react to news of Netflix canceling the series where he lets it be known they were already underway on Daredevil Season 4. In addition, it has already been made known that showrunner Eric Oleson pitched Netflix Season 4 a couple of weeks ago, but Netflix decided against going forward.
"Man, so weird to be in the Daredevil writers room today, getting the news that we're cancelled," Ernst tweeted. "On the walls were an entire season 4 laid out – and it was so f***g cool. So many moments we wanted the fans to see… Sigh, this business."
A fan then asked if it is possible he will be picked up by someone else.
"Nah – this is all business stuff that's way above my pay grade," Ernst replied. "Sorry to not be able work with the great writers on this show. Sorry to not be able to help @erikoleson see his vision through. But TV writers are gypsies, and I'll work with all these folks again. Onward!"
It's then remarked that assistants on these shows that get canceled get "f—d."
"Absolutely right, Akela," Ernst said. "You've seen it, I'm sure. Assistants kill themselves to get these jobs, work their a–es off for no money, just to learn, be part of it all, work with writers. No safety net for them at all. And we had GREAT assistants."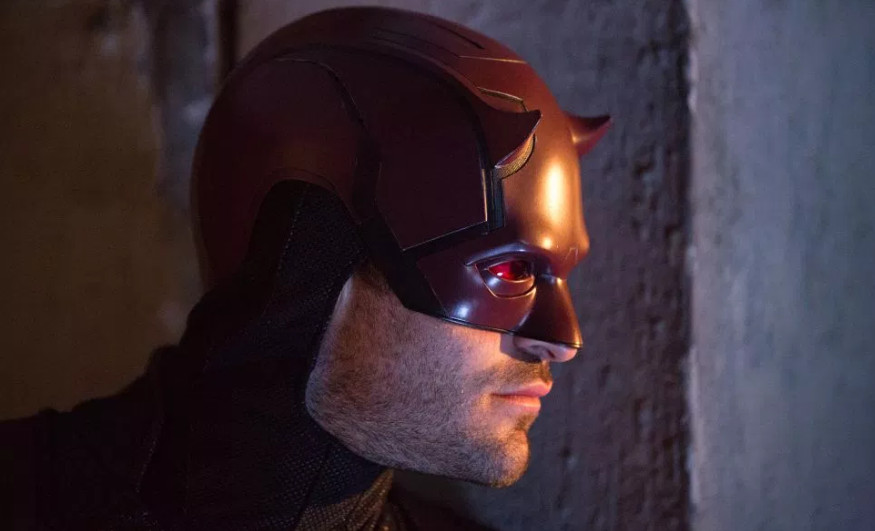 Another Twitter user said they would have liked to been a part of the Daredevil's writers' room, with Ernst replying, "Hard to express how cool it is to write dialogue knowing that Charlie Cox or @vincentdonofrio or @DeborahAnnWoll would make it sing. Or read the tweets from fans, what they got (everything), how they binged it like I binge my faves. One show, so many relationships, so many feels."
Sam Ernst also took to Twitter to thank fans.
"Guys, the #ThankYouDaredevil hashtag is pretty awesome and inspiring. I love this fandom. #Daredevil," he said.
Ernst also lets it be known that the Marvel TV execs were just as stunned as everybody else about the news of the Daredevil cancellation.
"Had a last lunch yesterday with the Daredevil writers. Sushi provided by our Captain, @erikoleson. Marvel execs there too, just as stunned as we were. More than lunch, really: a wake. A show gets cancelled, all those characters we love die. Why I hate my job. Why I love it, too," Ernst concluded.