[[wysiwyg_imageupload:23814:]]
At the Golden Globes, Ridley Scott lets it be known he wants Alien: Covenant to have a hard R-rating.
In a Q&A with the press (see video below), following winning two awards for The Martian, Scott is asked how he feels about the horror and science-fiction fans looking forward to his movies.
"That's why I'm doing it, dude. I think I am going to do pretty hard R," Scott said.
The director the went on to recall editing Alien - realizing just how much horror was in the movie, especially with the chestbuster scene - and offers he wants to do something "much worse" for Alien: Coventant.
"I always remember walking down the edge in Saint Louis when we were previewing [Alien]," Scott recalls. "I couldn't sit through the film one more time. I walked down the edge into the kitchen scene when John Hurt started to bring up his breakfast. That moment, I realized how pretty scary the film was… I felt a sense of responsibility that I had gone too far because it was extreme. I'm going to try and do that again this year, but much worse."
Scott also previously offered the film with have "all the Aliens."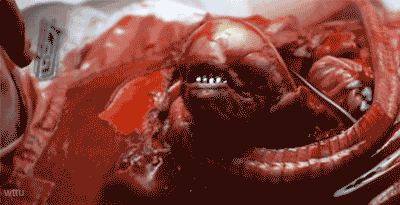 Alien: Covenant has an October 6, 2017 release starring Michael Fassbender.
Syopsis:
Ridley Scott returns to the universe he created in ALIEN with ALIEN: COVENANT, the second chapter in a prequel trilogy that began with PROMETHEUS — and connects directly to Scott's 1979 seminal work of science fiction. Bound for a remote planet on the far side of the galaxy, the crew of the colony ship Covenant discovers what they think is an uncharted paradise, but is actually a dark, dangerous world — whose sole inhabitant is the "synthetic" David (Michael Fassbender), survivor of the doomed Prometheus expedition. 
Tags: