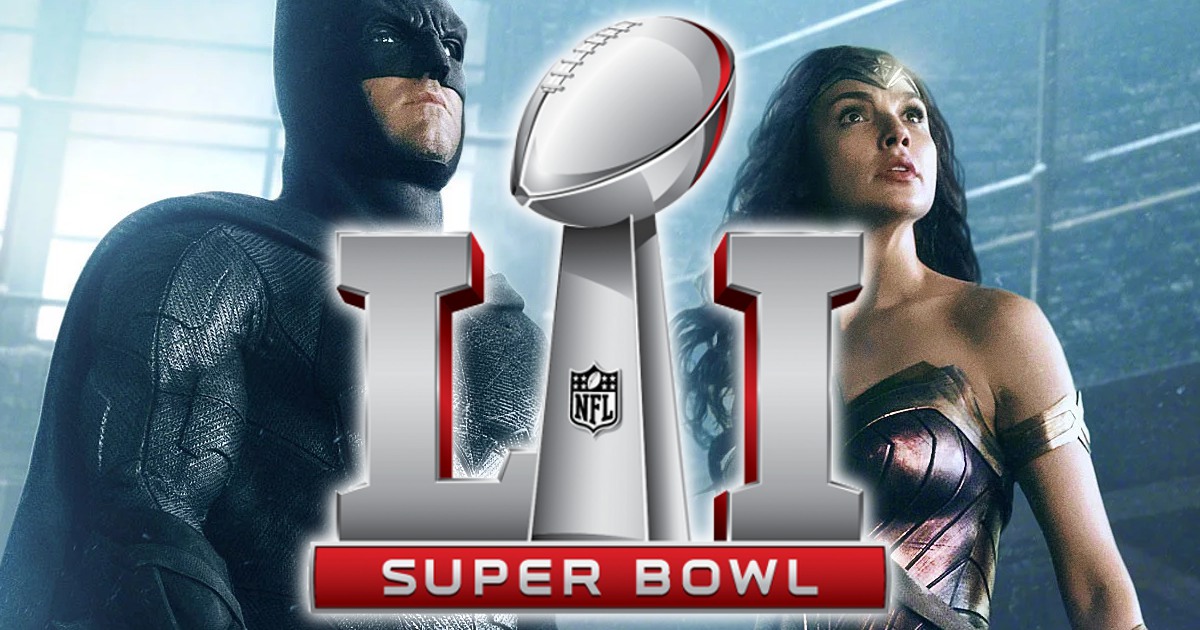 Per the norm, while it appears that Warner Bros. is once again skipping out on any Super Bowl trailers, there still may be something planned for Justice League and/or Wonder Woman.
In Deadline's report regarding if the Super Bowl trailers will be a success amid the NFL's falling ratings, it's noted that while Warner Bros. will not be debuting any Super Bowl trailers during the Super Bowl, it is possible that similar to last year for Batman Vs. Superman, spots could always air following the Super Bowl.
Last year saw Zack Snyder release two new Batman vs. Superman spots for Turkish Airlines following the Super Bowl, so it's possible some sort of post-Super Bowl Justice League and/or Wonder Woman promotion spot could air this year.  
A 30-second Super Bowl spot costs an average of $5 million, up from last year's $4.8 million, so obviously if WB goes with a post-Super Bowl Justice League and/or Wonder Woman spot, they're saving a bundle. I also tend to think airing a promo during the Super Bowl is rather unnecessary as anything released will be picked up by online sites and get enough views on YouTube and Facebook. 
Super Bowl 51 airs on Fox Sunday, February 5th featuring the New England Patriots vs. the Atlanta Falcons.
Wonder Woman, directed by Patty Jenkins, has a June 2nd release starring Gal Gadot; Justice League, directed by Zack Snyder, hits November 17th also starring Gal Gadot and Ben Affleck, Henry Cavill, Jason Momoa, Ezra Miller and Ray Fisher.
Tags: