Prior to its theatrical release this weekend, it is announced the crowd-funded independent movie, Code 8, from Stephen Amell and Robbie Amell, will be getting a spinoff series on Quibi.
Both Stephen Amell and his cousin, Robbie Amell, will be starring in the spinoff series, with the film's director, Jeff Chan, directing the Quibi series and writing it with the movie's 'scribe Chris Paré.
Stephen Amell is pretty excited by the news as he tweeted, "Hey now!"
"Really excited to continue the Code 8 journey!!" tweeted Robbie Amell.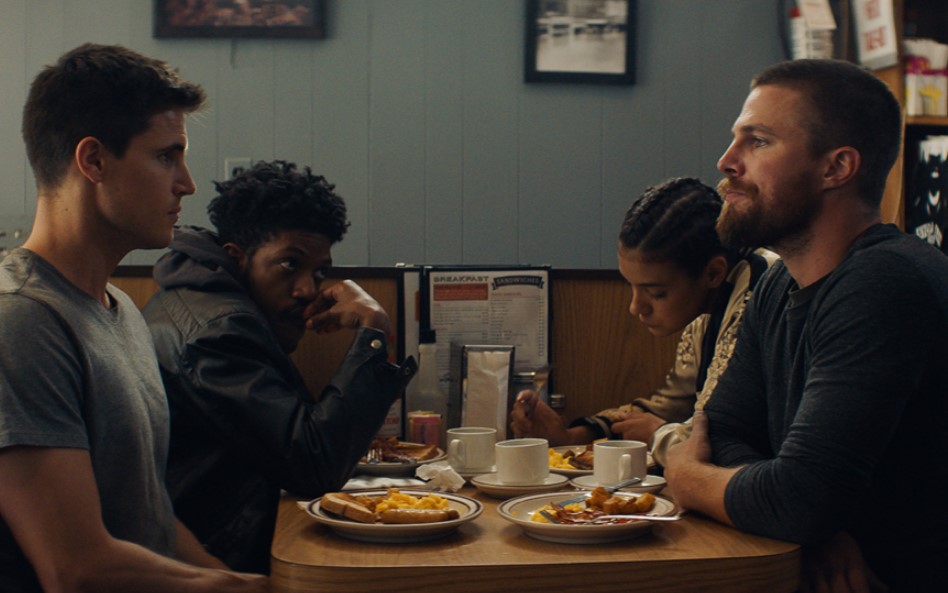 Code 8 coming to big screen and small screen
Code 8 brought in around $2.5 million with the help of fans back in 2016; I was a backer as well, so this is pretty cool.
The science-fiction movie is set in a world where 4% of the population is born with some type of supernatural ability, but instead of being superheroes, they are heavily policed and live in poverty. Connor Reed (Robbie Amell) is a powerful young "electric" struggling to pay for his ailing mother's medical treatment. To earn money, he joins a lucrative criminal world led by Garrett (Stephen Amell), who teaches him how to use his powers to pull off a series of increasingly dangerous crimes. Sung Kang (Fast & Furious) and Greg Bryk (Ad Astra) also star.
The flick gets released Dec. 13 and is now available to pre-order through Apple TV.
Quibi is a new mobile video platform that also recently announced Slugfest, a series from The Avengers: Endgame directors Joe and Anthony Russo that delves into the DC vs Marvel rivalry.
Code 8 trailer:
(via Deadline)