Christopher Nolan is still involved with the DC movies, but in what exact capacity remains to be known.
A new Justice League spot was shown during yesterday's NFL football games revealing the credits of the movie featuring both Christopher Nolan and his wife Emma Thomas as executive producers.
Christopher Nolan directed The Dark Knight Trilogy starring Christian Bale, and Christopher Nolan followed that up by being executive producer on Man of Steel and also Batman vs. Superman.
It's known Christopher Nolan was somewhat involved with Man of Steel (basically an adviser), but Nolan probably had less to do with Batman vs. Superman, and we can guess even less with Justice League.
It's more than likely that Christopher Nolan signed some sort of extended executive producer deal when he first signed on with Man of Steel.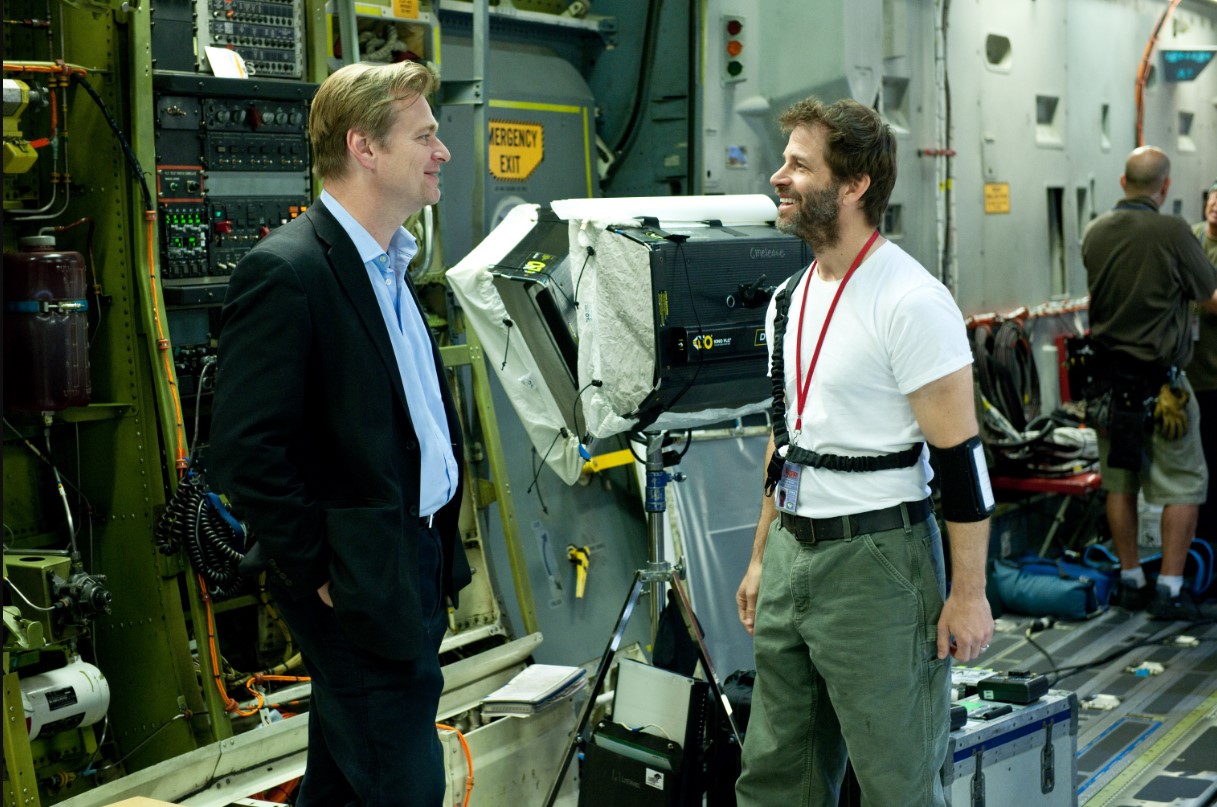 Christopher Nolan and Zack Snyder on Man of Steel set 
 
It is pretty interesting that Warner Bros. is using Christopher Nolan's name in the spots, though they may be required to do so.   
We also see Zack Snyder is listed as director.
Justice League has a November 17, 2017 release directed by Zack Snyder, with the story by Chris Terrio and Zack Snyder, the screenplay by Chris Terrio and Joss Whedon, and stars Ben Affleck as Batman, Henry Cavill as Superman, Gal Gadot as Wonder Woman, Jason Momoa as Aquaman, Ezra Miller as The Flash, Ray Fisher as Cyborg, J.K. Simmons as Commissioner Gordon and Willem Dafoe an Atlantean, Nuidis Vulko.
Fueled by his restored faith in humanity and inspired by Superman's selfless act, Bruce Wayne enlists the help of his newfound ally, Diana Prince, to face an even greater enemy. Together, Batman and Wonder Woman work quickly to find and recruit a team of metahumans to stand against this newly awakened threat. But despite the formation of this unprecedented league of heroes—Batman, Wonder Woman, Aquaman, Cyborg and The Flash—it may already be too late to save the planet from an assault of catastrophic proportions.