Things are so bad in regards to the new Star Trek: Lower Decks trailer, that CBS All Access is actually censoring YouTubers who have reviewed the recently released footage.
Grace Randolph and That Star Wars Girl both confirm their videos reviewing the trailer for the Star Trek: Lower Decks animated series have been blocked by CBS with no reason given other than it may contain copyrighted footage.
"I tried to react to the #StarTrekLowerDecks trailer but @CBSAllAccess blocked it worldwide," tweeted Randolph Monday.
Another Twitter user replied to Grace that "it's okay, it wasn't funny," which Grace agreed with: "That was basically my reaction."
Hours following the release of the trailer, CBS and YouTube also shut down the comments and dislikes after fans commented negatively about the video.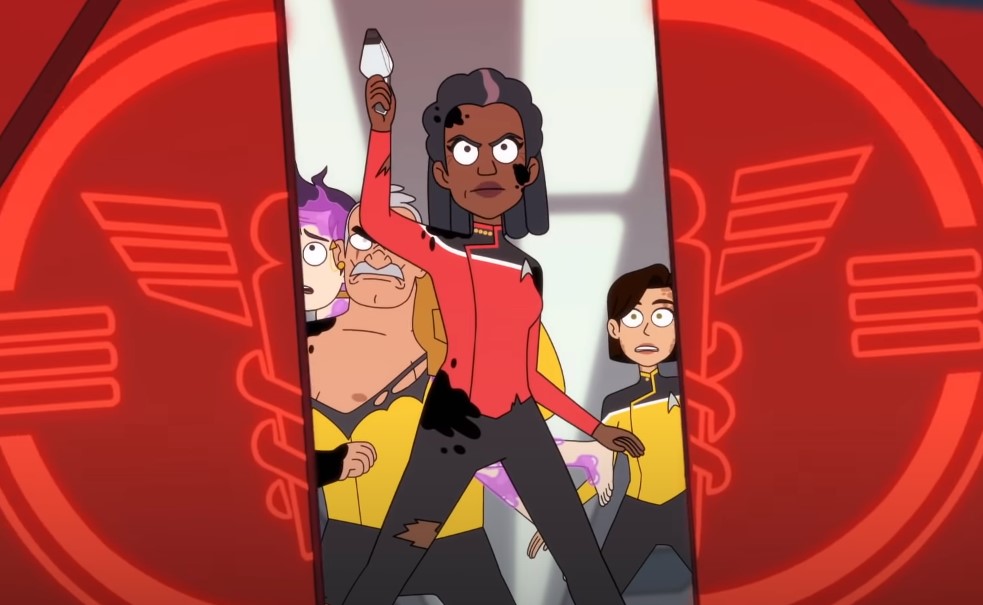 CBS blocks Star Trek: Lower Decks
That Star Wars Girl went so far as to post a rebuttal video to CBS titled, "CBS VIOLATES THE LAWS OF FAIR USE AND BLOCKS ME WORLDWIDE," where she notes her Star Trek: Lower Decks review video didn't even get a chance to be published but was blocked by CBS upon uploading to YouTube.
"So I was going to release by Star Trek reaction review video for the new animated series Lower Decks, but I had finished filming, finished editing, uploaded it to YouTube… I set mine to unmonetized because CBS is really shady… I didn't want my video getting blocked or anything but even with all the precautions that I took, it still got blocked. CBS blocked my video worldwide right before I was about to premiere it."
As I previously noted, the Star Trek: Lower Decks trailer shows the animated series to be a bastardized concept of the franchise which is an insult to not only all Star Trek fans but the creators and actors as well.
The franchise is rumored to be a complete disaster, with parent company ViacomCBS rumored to be attempting to fix things.