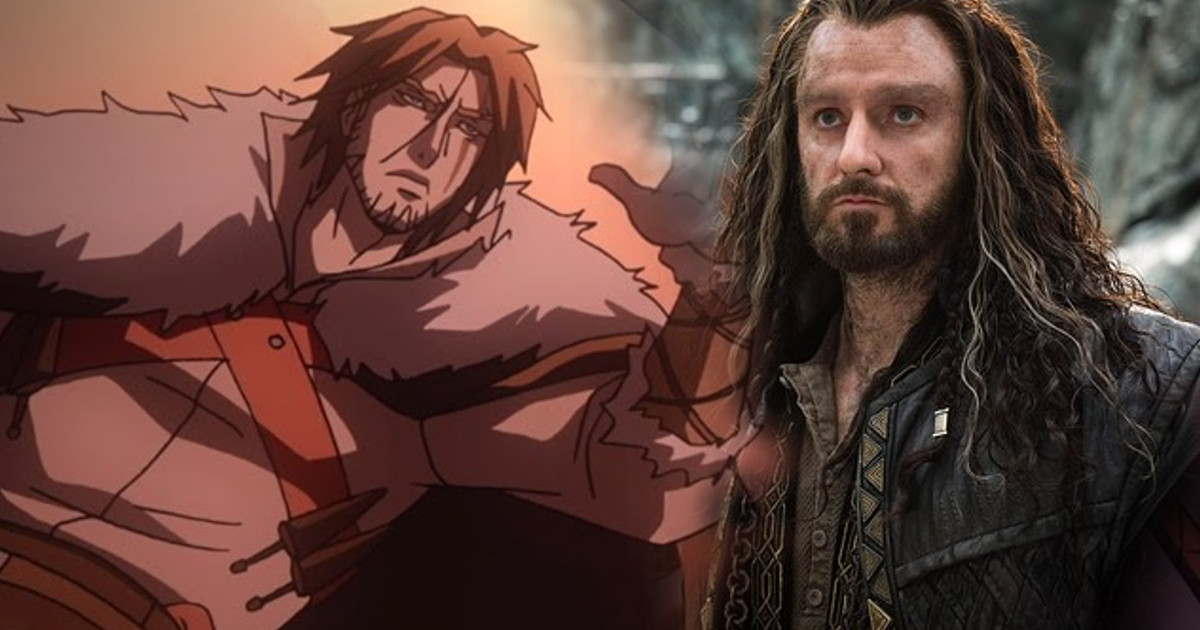 Producer Adi Shankar, and Graham McTavish, who voices Dracula, have released a video announcing the rest of the cast for the upcoming Castlevania Netflix animated series.
Richard Armitage (The Hobbit trilogy) will voice the vampire hunter Trevor Belmont; James Callis is voicing the son of Dracula with Alucard; Alejandra Reynoso is Sypha Belnades; Emily Swallow is Lisa Tepes; Matt Frewer is The Bishop, and Tony Amendola is voicing The Elder.
The Castlevania series premiers on Netflx July 7.
Details about the new Netflix Castlevania animated series include that it is rated-R, is written by Warren Ellis, is based on the Castlevania III: Dracula's Curse video game, and a second season will be released in 2018.
Watch the trailer: