Monday saw the Captain Marvel tickets go on sale, which is selling like hot cakes!
Fandango reports that Captain Marvel tickets are selling better than Captain America: Civil War and Ant-Man and the Wasp in its first 24 hours, and that the movie is currently their #3 best-selling Marvel film in the first 24 hours as well, trailing behind Black Panther at #2 and The Avengers: Infinity War at #1.
Atom Tickets actually sent me info that their Captain Marvel pre-sale tickets are on pace to shatter their Marvel pre-sales records, as the film has already eclipsed other Marvel movies including Deadpool 2, Ant-Man and The Wasp, Black Panther, and Venom in the first 24 hours of pre-sales on Atom Tickets.
They note this is remarkable because the movie's opening is still two months away, and while The Avengers: Infinity War still holds the top spot for best 24-hour pre-sales – tickets to the movie went on sale just 42 days before it's opening – it's looking like Captain Marvel could outpace it in terms of overall pre-sales on Atom Tickets.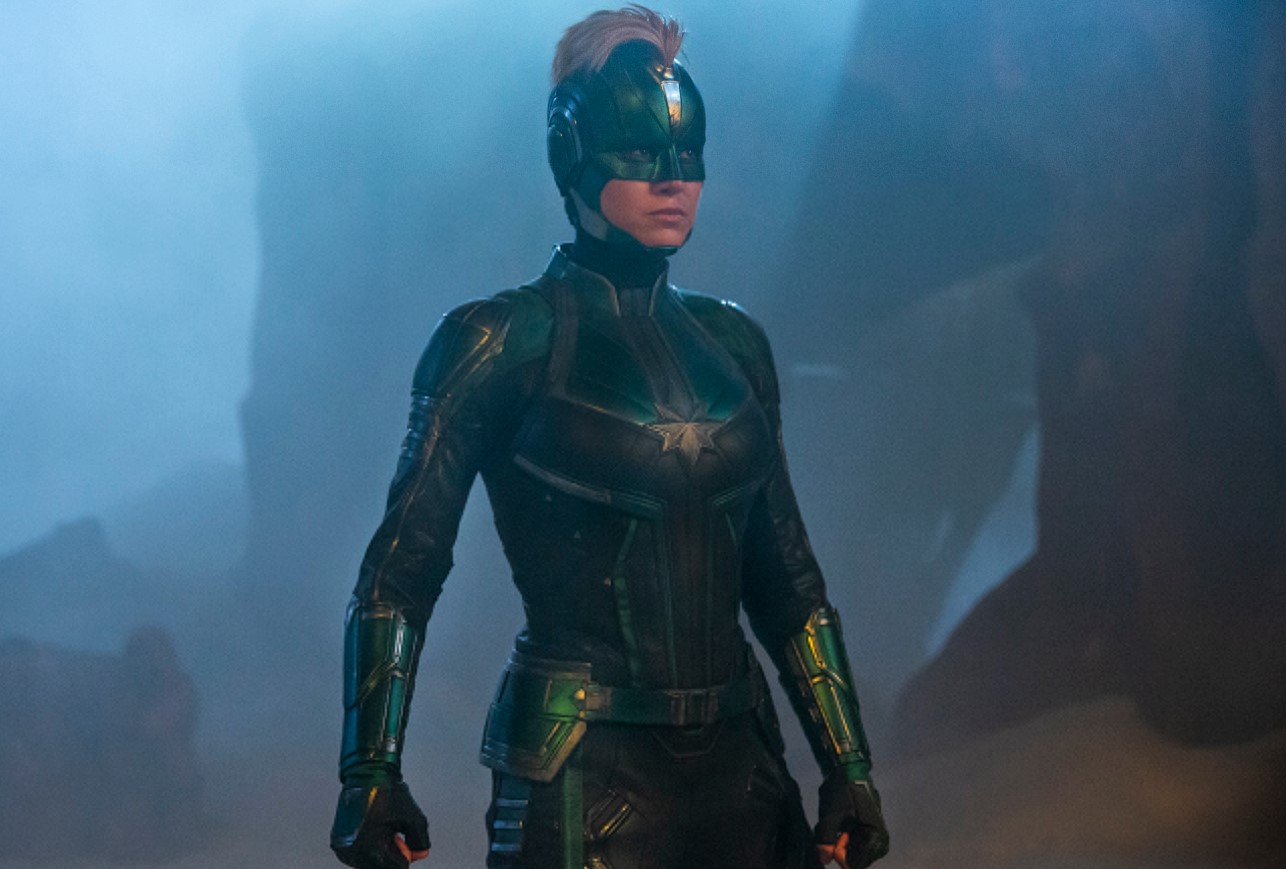 Captain Marvel has a March 8, 2019 release directed by the writing/directing team of Anna Boden and Ryan Fleck and stars Academy Award winner Brie Larson, Samuel L. Jackson, Ben Mendelsohn, Djimon Hounsou, Lee Pace, Lashana Lynch, Gemma Chan, Algenis Perez Soto, Rune Temte, McKenna Grace, with Clark Gregg, and Jude Law.
The film follows Carol Danvers as she becomes one of the universe's most powerful heroes when Earth is caught in the middle of a galactic war between two alien races. Set in the 1990s, the film is an all-new adventure from a previously unseen period in the history of the Marvel Cinematic Universe.