It's reported that Disney held a Captain Marvel test screening with reactions pouring in, which are for the most part positive, I guess, depending on your perspective.
Admittedly, I am on the cautious side of things regarding the movie's release because it seems like a big retcon of the past ten years of MCU movies is happening with the film. In addition, it seems like they are ditching Mar-vell and making Carol Danvers some uber powerful character, which reminds me of Disney Star Wars and Rey. That said, I am still holding out hope Captain Marvel is going to be a good movie. Feige and Marvel Studios have yet to fail me. Even though I'm not a huge fan of what Gunn did with the Guardians movies and what Taika Waititi did with Thor: Ragnarok, they are still entertaining movies none the less. Black Panther was okay, too. I'm just hoping Captain Marvel is not Feige and Marvel Studios' attempt at forcing something down our throats à la Star Wars: The Last Jedi.
Probably the most controversial reaction is Collider tweeting out that the cat stole the show. Really? That is supposed to be a good thing? More than likely Collider is going for a different audience than what I'm used to or are am a part of.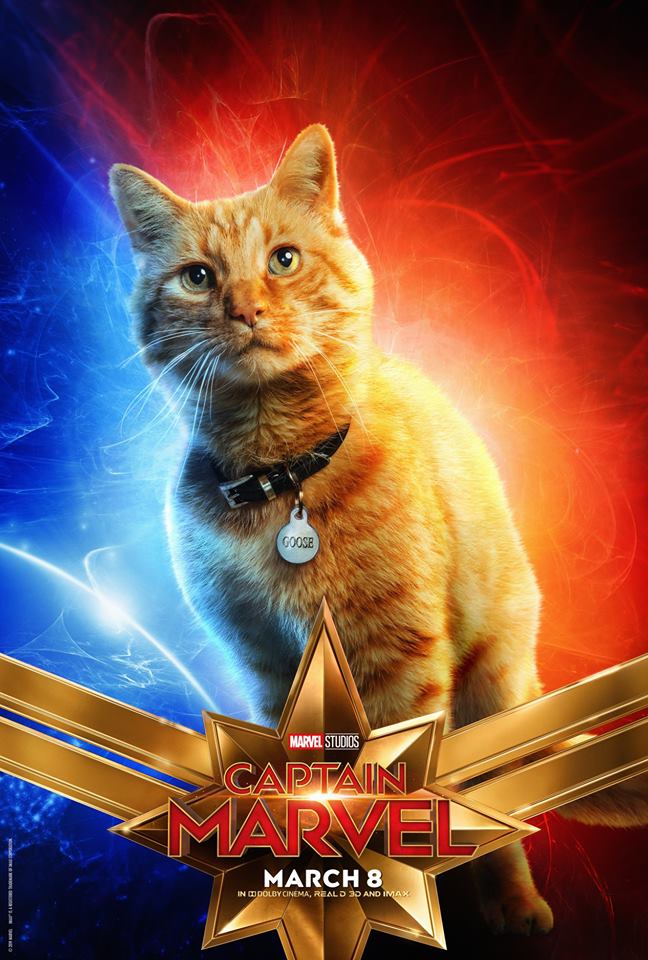 Captain Marvel has a March 8, 2019 release directed by the writing/directing team of Anna Boden and Ryan Fleck and stars Academy Award winner Brie Larson, Samuel L. Jackson, Ben Mendelsohn, Djimon Hounsou, Lee Pace, Lashana Lynch, Gemma Chan, Algenis Perez Soto, Rune Temte, McKenna Grace, with Clark Gregg, and Jude Law.
The film follows Carol Danvers as she becomes one of the universe's most powerful heroes when Earth is caught in the middle of a galactic war between two alien races. Set in the 1990s, the film is an all-new adventure from a previously unseen period in the history of the Marvel Cinematic Universe.