New promo art for the Captain Marvel movie has been unearthed in the form of posters featuring the Skrull villain, Talos, the alien cat, Goose, and of the titular character.
Recent descriptions offer details on Captain Marvel:
Kree soldier Captain Marvel finds herself on planet Earth, with no knowledge of how she got there. She is tracked down by S.H.I.E.L.D agent Nick Fury and begins to question whether her dreams and visions might be actual memories of the past. Marvel and Fury join forces, hoping to prevent an invasion of Earth by the dangerous, shapeshifting aliens, the Skrulls.
And on Talos:
Talos is the ruthless leader of a group of Skrull aliens sent to spy on planet Earth. He is merciless, and feared even by those under his command. The Skrulls have waged a fierce battle against the Kree Empire for centuries, which brings Talos into conflict with Captain Marvel when they meet on Earth.
Regarding the cat, Goose, its name has been changed in the movie for some reason, as it is named Chewy after Chewbacca from Star Wars in the comics.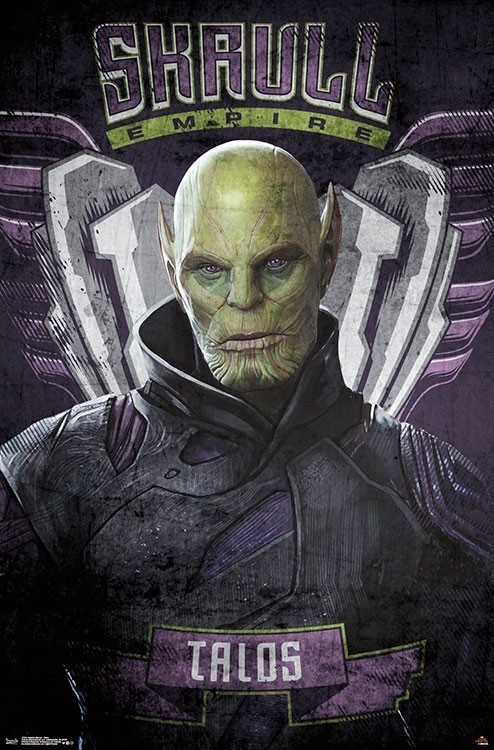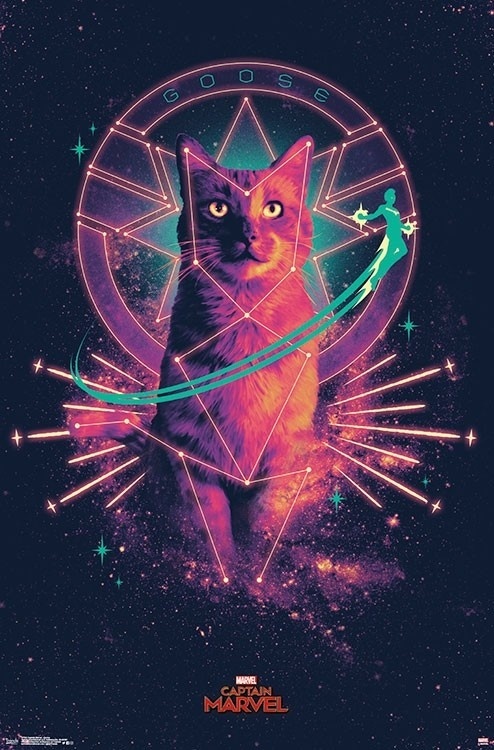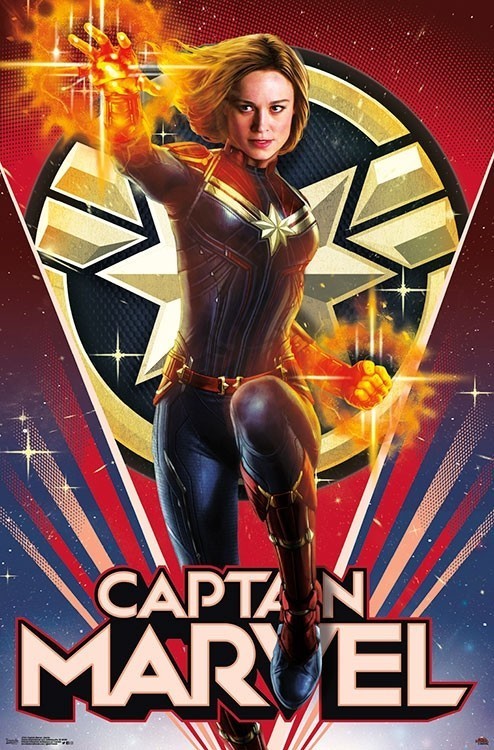 Captain Marvel has a March 8, 2019 release directed by the writing/directing team of Anna Boden and Ryan Fleck and stars Academy Award winner Brie Larson, Samuel L. Jackson, Ben Mendelsohn, Djimon Hounsou, Lee Pace, Lashana Lynch, Gemma Chan, Algenis Perez Soto, Rune Temte, McKenna Grace, with Clark Gregg, and Jude Law.
The film follows Carol Danvers as she becomes one of the universe's most powerful heroes when Earth is caught in the middle of a galactic war between two alien races. Set in the 1990s, the film is an all-new adventure from a previously unseen period in the history of the Marvel Cinematic Universe.