Check out official Captain Marvel promo images that are a part of the movie's merchandise that seemingly tease the powers of Carol Danvers.
A notebook associated with the film has hit Amazon featuring a look at Brie Larson in the classic costume comic book fans are familiar with and expect to see in the film.
There was a bit of controversy regarding the costume as what appears to be a protype version was spotted in set pics and video (see below), which saw the internet erupt with criticism.
If the new images below (as well as the leaked concept art) are anything to go by, fans shouldn't have to worry.
The Captain Marvel art below also features the logo and insignia with "Protector of the Skies."
We also see Brie Larson's fists in the image are glowing, offering a glimpse of the character's super powers. In the comics, she can tap into the power of a white hole (more so as the Binary persona) where she is able to both absorb energy and project it in photonic form. Captain Marvel can discharge explosive blasts of radiant energy, which the image below may be suggesting. 
Captain Marvel will need all the powers at her disposal when she comes face-to-face against Thanos (assuming) in Avengers 4 next May. Marvel Studios president Kevin Feige did previously offer she is their most powerful superhero to date.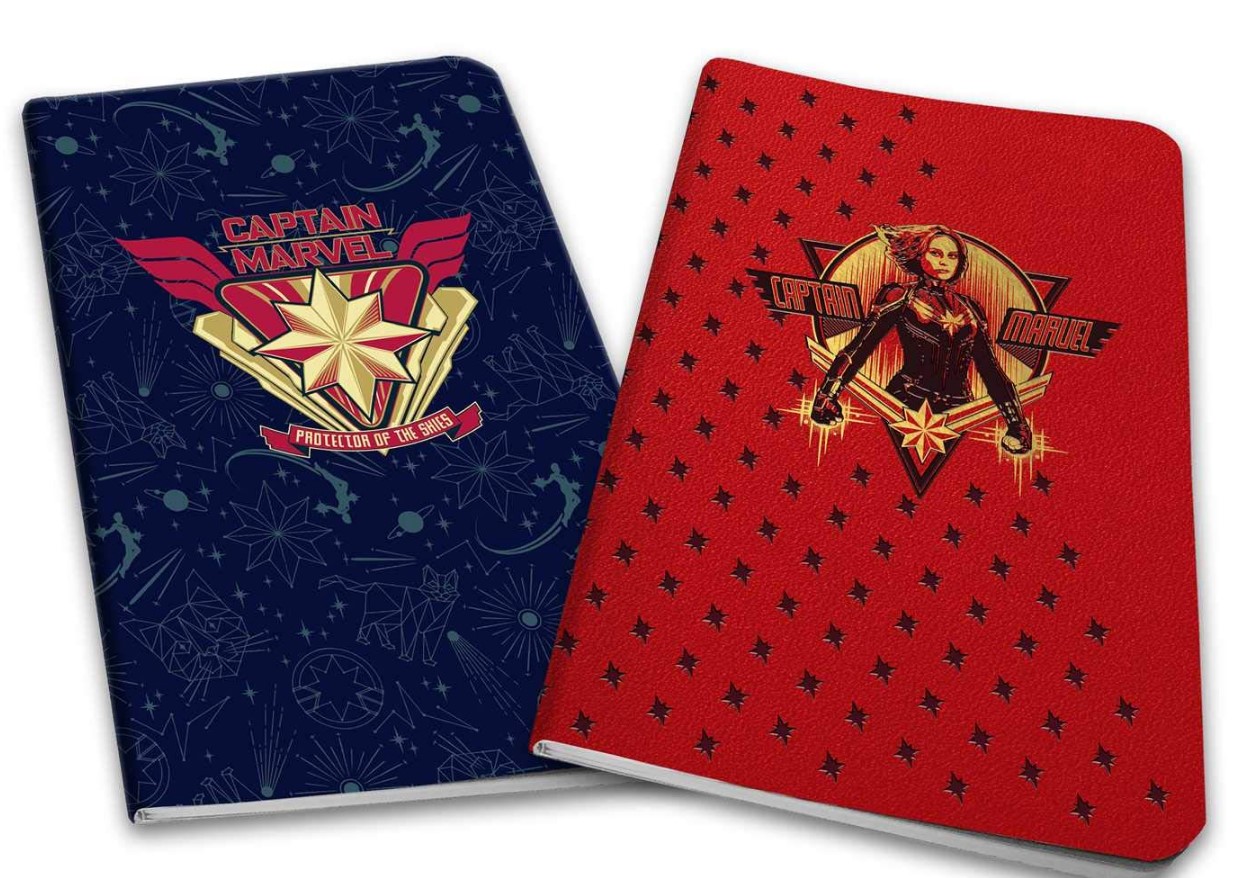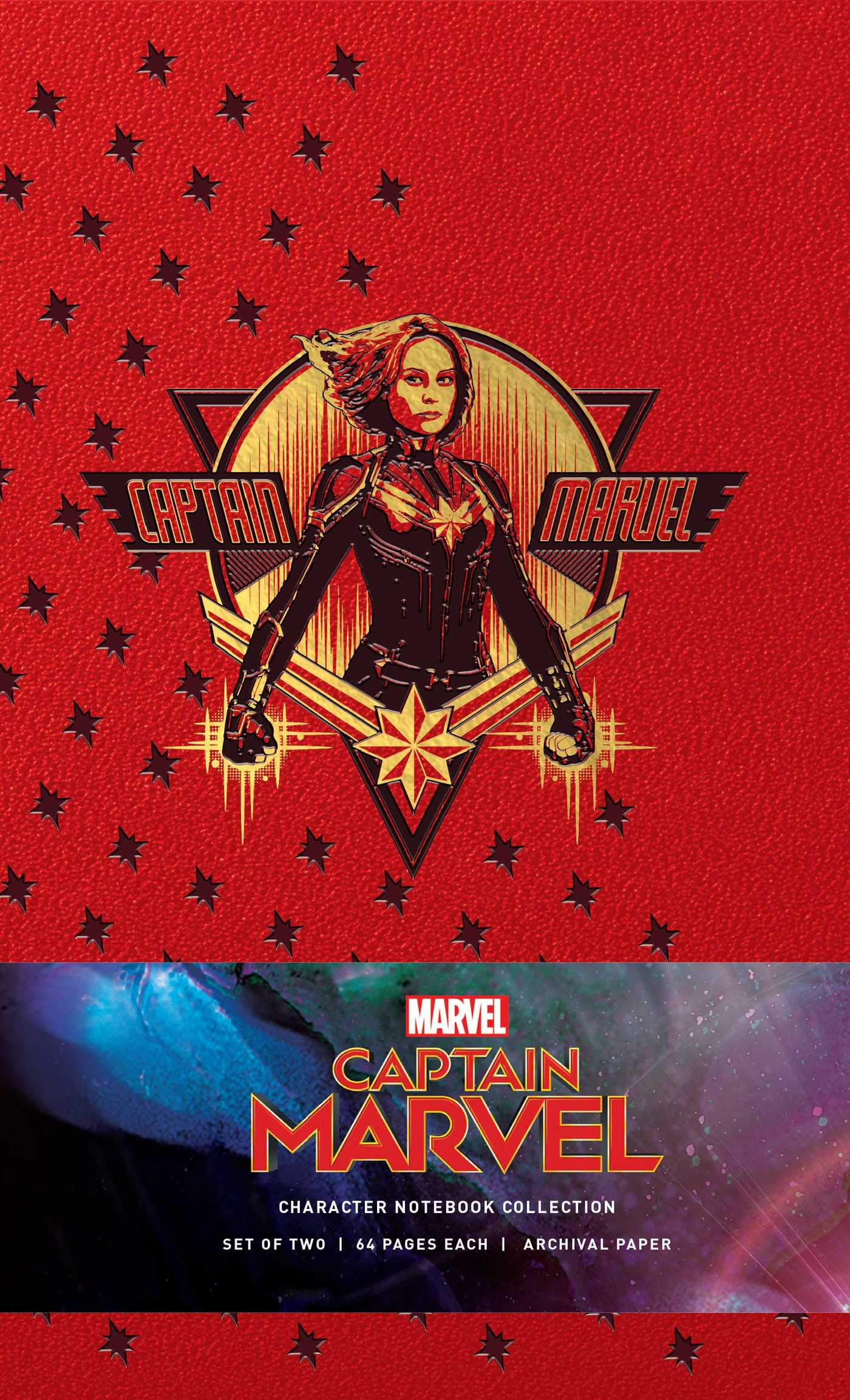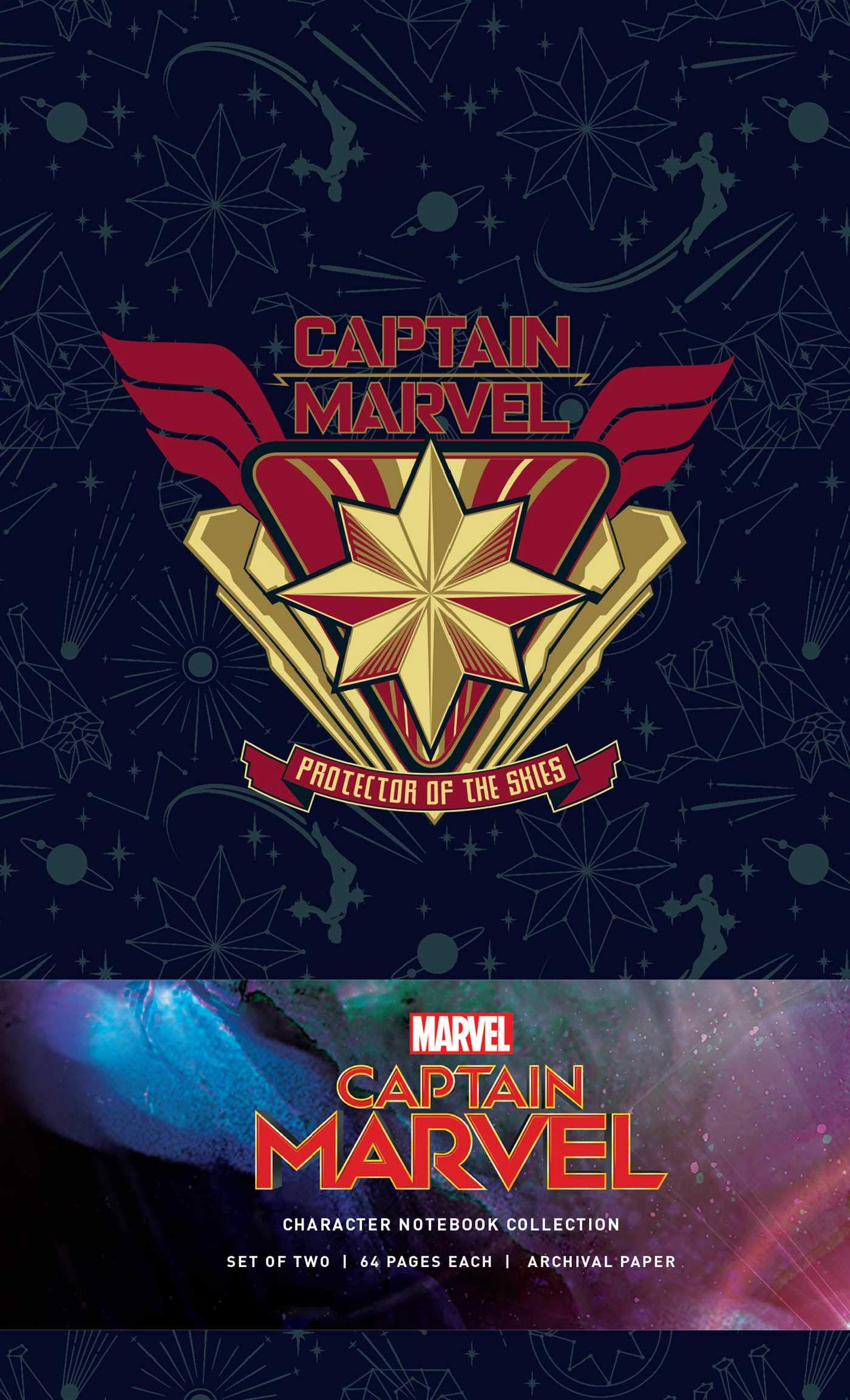 Captain Marvel
Captain Marvel follows Carol Danvers as she becomes one of the universe's most powerful heroes when Earth is caught in the middle of a galactic war between two alien races. Set in the 1990s, the film is an all-new adventure from a previously unseen period in the history of the Marvel Cinematic Universe.
Captain Marvel has a  March 8, 2019 release directed by the writing/directing team of Anna Boden and Ryan Fleck and stars Academy Award winner Brie Larson, Samuel L. Jackson, Ben Mendelsohn, Djimon Hounsou, Lee Pace, Lashana Lynch, Gemma Chan, Algenis Perez Soto, Rune Temte, McKenna Grace, with Clark Gregg, and Jude Law.