Brie Larson is in super shape for her role as Carol Danvers in Captain Marvel.
The 28-year-old actress posted a video of herself doing pull-ups on Instagram.
"9 months of training really does some stuff to your body," Brie Larson said with face with tears of joy emojis.
Brie Larson will need all that strength and muscle in order to defend the Earth in Captain Marvel as the alien shape-shifting race of Skrulls is going to invade.
Brie Larson also looks to be battling Thanos in The Avengers 4 and may even be featured in The Avengers: Infinity War.
"We have some great female characters in this. Captain Marvel is in it. Black Widow. Scarlet Witch… umm… We have Wakanda coming in – there's a whole group of characters coming from the Black Panther universe," Director Joe Russo recently told Entertainment tonight. "We're really, really proud of being able to introduce Captain Marvel in this one."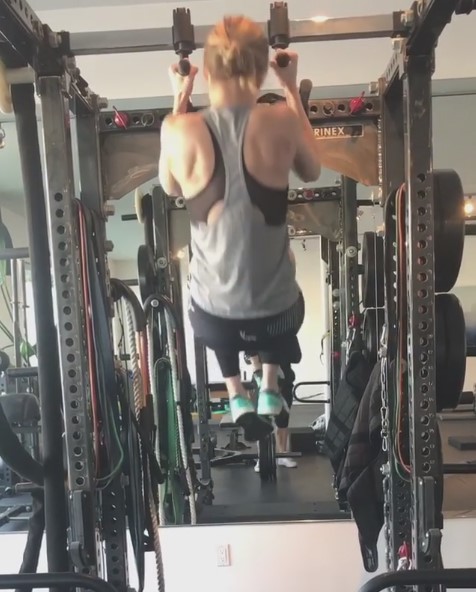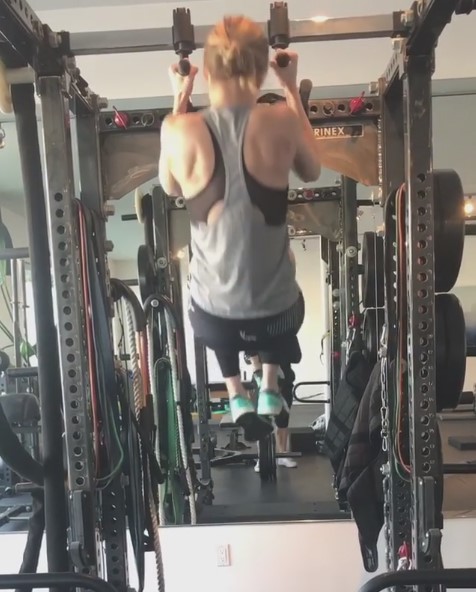 Captain Marvel has a March 8, 2019 release date and is being directed by Anna Boden and Ryan Fleck starring Brie Larson as Carol Danvers / Captain Marvel, Samuel L. Jackson as Nick Fury, Jude Law as Walter Lawson / Mar-Vell and Ben Mendelsohn is rumored to play the villain, Skrull commander / leader.
A previously released description for Captain Marvel offered: The superhero film will be set in the 90s, and the Skrulls, alien shape-shifters, will be the primary antagonists. After encountering the Kree hero, Captain Marvel, Carol Danvers was accidently subjected to otherworldly radiation that transformed her into a superhuman warrior. Calling herself Ms. Marvel, she established herself as one of Marvel's most powerful and prominent heroes as a sole heroine and as a member of the Avengers. Recently, she adopted the mantle of Captain Marvel for herself.