While I was on vacation visiting Washington D.C. over the long Memorial Day weekend which featured the Rolling Thunder veteran's event and motorcycle parade, Disney and Marvel Studios released a deleted scene starring Brie Larson from the Captain Marvel movie, which blatantly attacks President Trump, males, and white dudes.
The deleted scene is, interestingly enough, footage from the motorcycle scene featuring Brie Larson assaulting and stealing the man's bike and clothing.
"Get an EXCLUSIVE first look at @BrieLarson taking on toxic masculinity (in the form of @RobertKazinsky) in this extended #CaptainMarvel scene," USA TODAY Life tweeted.
As we see, the clip is "exclusive," which means Disney and Marvel Studios publicity contacted USA Today Life to release the clip.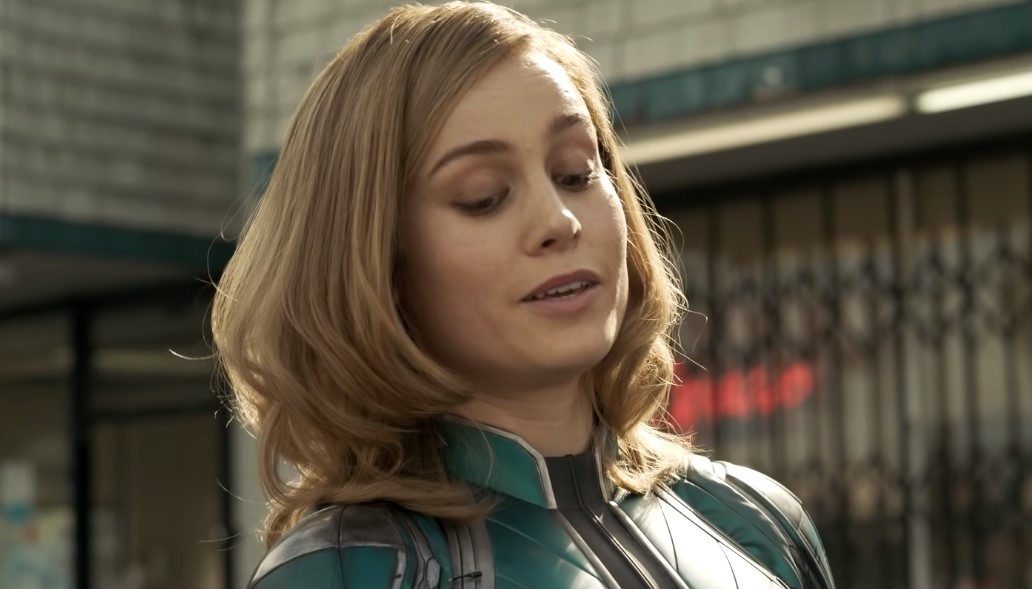 Captain Marvel Brie Larson deleted scene attacks white dudes
Regarding the clip, it is an obvious rip off from James Cameron's Terminator 2 where the cyborg Arnold Schwarzenegger goes into a biker bar and takes a biker's clothing and motorcycle. What's actually interesting about the T2 clip is that Arnold was assaulted by the biker first, while Captain Marvel was the one doing the assaulting in the deleted scene (what kind of hero does that?). Worth a mention is that if you paid attention close enough (I did), the start of the Captain Marvel movie also showed Brie Larson crashing into a Blockbuster video store where she shoots the head off of Arnold Schwarzenegger True Lies standee, with Jamie Lee Curtis' face left standing. Guess I don't need to explain things further.
The footage also reveals the man, played by actor Robert Kazinsky, referring to himself as "The Don" — an obvious dig toward Donald J. Trump, our current president, aka "The Donald."
While the Robert Kazinsky biker may be considered a pig by some, he didn't break the law or hurt anyone, unlike Brie Larson's "Veers" in the clip. What if the shock she gave him sent him into cardiac arrest? Is this the message Disney and Marvel Studios are sending? That it's okay to physically assault someone? What if the roles were reversed and the footage showed a male doing this to a female?
I have to say I now feel vindicated in regards to my articles surrounding Brie Larson and Captain Marvel as there is an obvious narrative at play pitting fans against each other, dividing them, and attacking males and white men, similar to Disney's Star Wars franchise. USA Today, which also previously corroborated that Disney manipulated the Captain Marvel perception, tweeted the "toxic masculinity" post last Thursday.
If anything is toxic, it's Disney, Marvel Studios, Captain Marvel and Brie Larson.