Captain Marvel 2 has its villain as Zawe Ashton has been cast in the role and will take on Brie Larson's Carol Danvers.
The villain role is unknown but some fans think Zawe Ashton could be playing either Moonstone or Veranke.
Zawe Ashton is known for Wanderlust, Guerrilla, Fresh Meat, Velvet Buzzsaw, Blitz, and Doctor Who.
Zawe Ashton: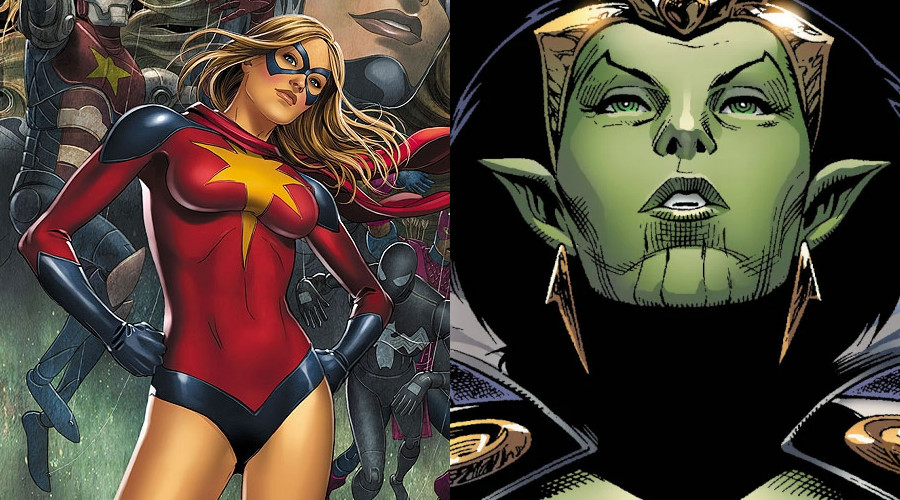 Moon Stone and Veranke
Moonstone
In the comics, Moonstone is Karla Sofen who actually goes on to become a version of Captain Marvel for Norman Osborn's Dark Avengers team, and Moonstone is also a founding member of the Thunderbolts, where interestingly enough the Thunderbolts are rumored to be coming to the MCU.
Via wiki:
Moonstone's powers are derived from a Kree gravity stone (found on Earth's moon) which is charged with unknown energy and bonded to her nervous system. She can use the stone to fly, and to become intangible so as to pass through solid objects (while intangible she is immune even to some magic-based attacks[citation needed]). She can project laser-like energy beams from her hands (able to penetrate steel plates), and has also shown the ability to discharge non-coherent light omni-directionally in a blinding flash. Additionally, her bond with the stone grants her superhuman strength, stamina, speed and reflexes, as well as sufficiently enhanced healing to even recover from a broken neck with enough time.
Veranke
Regarding Veranke, the character is the queen of the Skrull empire in the Marvel universe and is involved with the Secret Invasion storyline which is coming to Disney Plus as a series, so in regards to Captain Marvel 2, it seems more likely Zawe Ashton may be playing Veranke, which would directly tie into Secret Invasion.
It's also possible Veranke could be the daughter of Talos from the first Captain Marvel movie.
Secret Invasion coming to Disney Plus
At the Disney Investor Day event back in December, Kevin Feige teased that the Secret Invasion series will connect to an MCU feature film which is guessed to be Captain Marvel 2.
"Now I want to talk about a couple of projects that we haven't announced, yet. The first of which is Secret Invasion coming to Disney Plus. Samuel L. Jackson is back as Nick Fury and Ben Mendelson from Captain Marvel returns as the Skrull, Talos," said Feige. "Next to Civil War, Secret Invasion is arguably the biggest crossover comic event in the last twenty years and we are bringing it to Disney Plus. It's about a sect of Skrulls who have infiltrated every level of life on Earth."
Captain Marvel 2 has a November 11, 2022 release date directed by Nia DaCosta; Brie Larson is currently in training for her return, and the film also stars WandaVision's Teyonah Parris as Monica Rambeau and Iman Vellani as Ms. Marvel.