Captain America 4 has found its director as Julius Onah will be helming the movie which follows Anthony Mackie with the red white and blue shield formerly wielded by Steve Rogers.
Julius Onah is a Nigerian-American filmmaker who is best known for having directed The Cloverfield Paradox.
The untitled Captain America 4 is also written by Malcolm Spellman, the creator and head writer of the Disney Plus The Falcon and the Winter Soldier​ series, along with Dalan Musson, a staff writer on the show.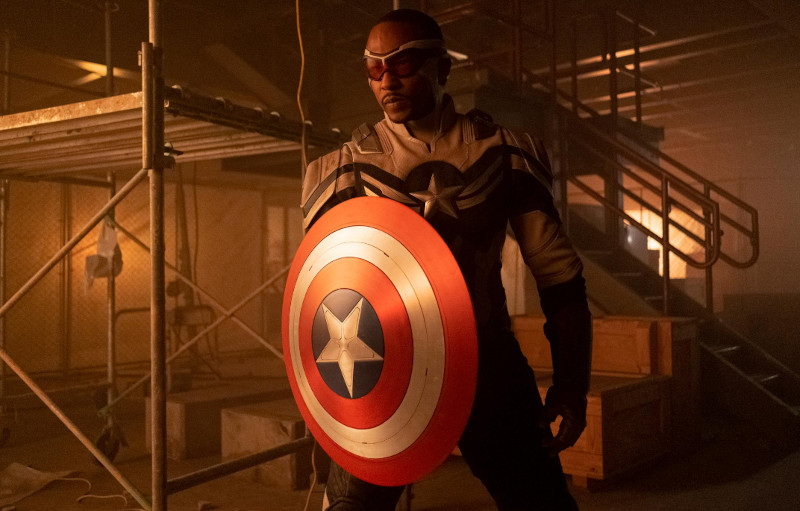 Anthony Mackie back as Sam Wilson and Captain America
No plot details are known but it's said Anthony Mackie will be back as Sam Wilson as Captain America – not Falcon – as Sam was cemented as the new Captain America in the Disney Plus series.
THR also adds not to count out Chris Evans who could return in the movie as "having stacked casts in solo movie outings is a main Marvel ingredient at this point."
It's also unknown if Sebastian Stan will be back as the Winter Soldier and it is unknown when production will start and the flick doesn't have a release date as of yet, but maybe we'll find out more this month at the San Diego Comic-Con as Marvel Studios has confirmed they will be in attendance.
"We'll be at Comic-Con next month, which we're excited about," Marvel Studios president Kevin Feige said last month while doing press for Thor: Love and Thunder. "First time since we were on stage there three years ago talking about this movie and many others. And now, I think, almost, not everything but almost everything we discussed three years ago, that was released so we are excited to go and talk about the future."
When the final episode of The Falcon and the Winter Soldier aired, Anthony Mackie talked with EW.com about continuing the mantle.
"It's the same people I've been working with on these movies for eight years now," he said. "So to go from my first day to now becoming Cap with the same people was really special. Everybody shared in it, from the props team to wardrobe, from the camera department to the people in the office. It was really a collective effort.
"It was more so about him talking them down and trying to communicate with them what they were doing was right, but they way they were doing it was wrong," the actor said about handling the Flag-Smashers. "Remember, he's a counselor and he's a regular guy who just happened to become an Avenger. There's no superpowers, there's no super-suit, there's no super-serum. He's just a guy. I love the idea of him moving through life as Captain America, as someone who brings peace and change instead of destruction and physical force."
(via THR)