A batch of The Marvels rumors have surfaced offering the characters of Brie Larson and Zawe Ashton have sexual tension, in addition to more details.
Worth a mention is that these rumors follow the Ms. Marvel post-credit scene featuring Brie Larson and the recent rumor that The Marvels is as silly as James Gunn's Guardians of the Galaxy.
I'll say if even half of these rumors are true, following Thor: Love and Thunder, Feige looks to have another Phase 4 bust and epic disaster on his hands.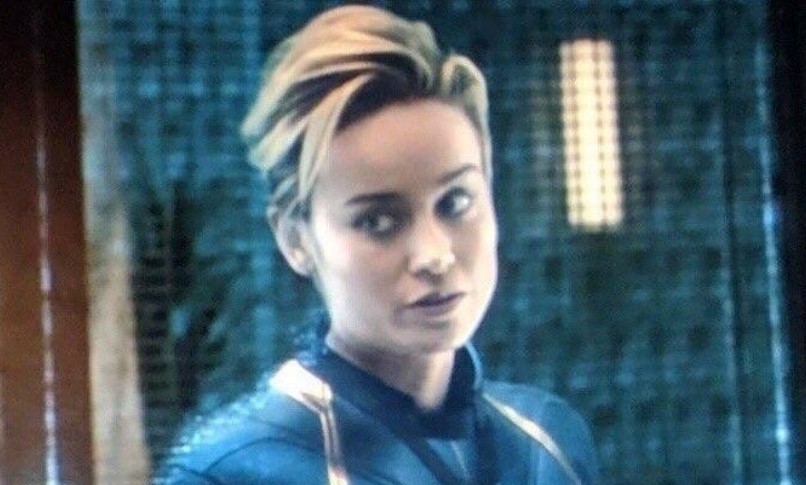 The Marvels rumors:
Again similar to the first rumor, it's claimed The Marvels has a "colorful lighthearted tone and a strong musical element similar to the Guardians of the Galaxy films" by James Gunn.
While the Disney Plus Secret Invasion series has been said to be more serious, comparable to something like Captain America: The Winter Soldier, it's claimed the goofy The Marvels movie "is strongly tied with Secret Invasion, with the villains framing the Skrulls for a series of attacks on the Kree Empire to advance their goals."
The main villain of the flick is said to be General Ael-Dam (who in the comics is a male character), played by Zawe Ashton (engaged to Tom Hiddleston and expecting a child), "who leads a rogue faction of genetically enhanced Kree and needs the Nega-Bands to activate their powers."
Per the rumor, just as I thought, Ms. Marvel has a Nega-Band and Carol Danvers has the other which according to this rumor is what caused them to switch places, which also somehow involves Teyonah Parris' Monica Rambeau.
The rumors offer that Carol finds one of the bands and Kamala Khan has another, causing the two and Monica Rambeau to randomly switch places, as seen in the Ms. Marvel post-credits scene.
It's also said that in earlier drafts of the scripts, "Ael-Dam was a geneticist who used Moonstones to enhance her followers," but is unclear if that is in the present version of the film.
Brie Larson is said to play Carol Danvers as "more playful and roguish," contrasting the seriousness of Monica and the naivety of Kamala.
The goofiness and silliness come in, again according to these rumors, when at one point, the girls hide on planet Aladna (from the Captain Marvel comics), "where people communicate through song and dance." It's said South Korean actor "Park Seo-joon plays Prince Yan, who has a crush on Carol Danvers and helps them after Carol promises to marry him. There, the girls bond, train with their powers, and get their new suits. This segment features numerous musical sequences."
Regarding Brie Larson and Zawe Ashton having sexual tension, it's said "Carol and Ael-Dam reportedly have a 'Killing Eve dynamic,' an intense rivalry with a hint of sexual tension."
It's claimed that Binary will appear in the movie, who in the comics, is a cosmic form of Carol Danvers, but the rumor, in my opinion, makes it sound as if Carol, Kamala, and Monica all combine to form binary: "Due to her power to manipulate different forms of energy, Monica is pivotal to synchronizing hers, Carol's and Kamala's powers to achieve Binary form."
Maria Rambeau from the first Captain Marvel movie played by Lashana Lynch is said to appear in flashbacks where The Marvels explores "Monica's resentment over Carol leaving them behind when she was a child" (my remark: wasn't it the child who told them to leave or maybe this is about after Carol returns and then leaves again???).
It's also claimed The Marvels features Nick Fury, Valkyrie, and Kamala's family in small roles in the film.
"The Marvels" gets released on July 28, 2023, directed by Nia DaCosta.
(rumors via Reddit)