Brie Larson is attending the Brazil Comic-Con where she spoke about The Avengers: Endgame and Captain Marvel.
The panel also saw a Captain Marvel extended trailer shown off with brand new footage.
This past Monday saw the second Captain Marvel trailer drop, with the first The Avengers: Endgame trailer having been released just yesterday.
"She's the strongest character in the Marvel universe, and she's coming at a very interesting time, is not she?" Brie Larson joked, referring to the events from Infinity War and the upcoming Avengers: Endgame.
Brie Larson was also asked about battling Thanos and if she could have saved the Avengers from all the destruction, which also saw her joke and cut herself short by replying, "Well, if I want…"
Brie Larson also mentioned training for the role.
"It takes three women to do Captain Marvel, but I trained for nine months, I was able to lift more than 220 pounds, I [trained in] judo, taekwondo. I dedicated myself a lot," Larson said.
When asked about Jude Law's character, Larson was mum.
"I wish I could tell you guys, he's the commander, he's got a powerful position, he's kind of a mentor for Carol," she said.
Brie Larson also spoke about Samuel L. Jackson's Nick Fury.
"It's a story of Nick Fury's origin as well, he still does not have the eye patch, they become partners and we see a more fun version of Fury," she said.
Larson also told the fans that she decided to do the character "for you," which saw a big response from the audience.
"Carol inspired me to push my limits, there's so much in this character, including trust and a good ego, to recognize that you're strong, that you're amazing. more respect for myself and I hope it makes you feel like you own it when you leave the theater."
An extended Captain Marvel trailer was then shown with new footage.
(via 24brasil.com translated via google)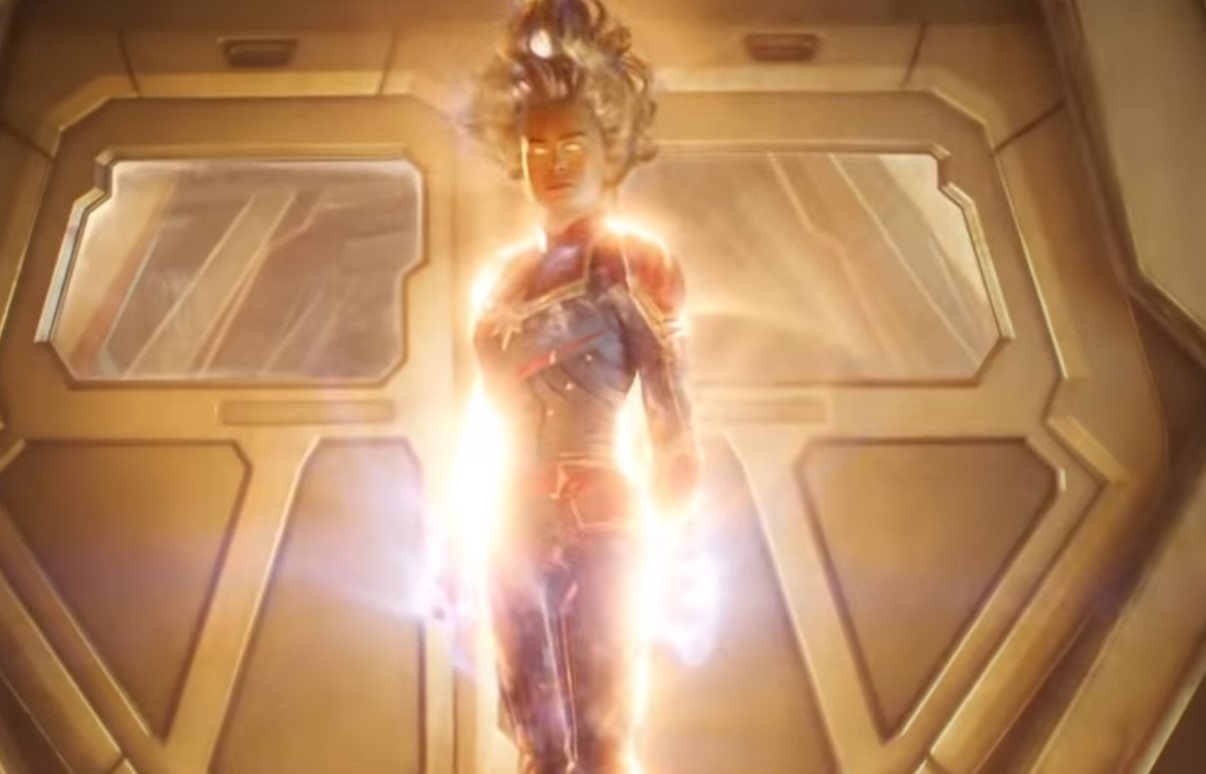 Captain Marvel has a March 8, 2019 release directed by the writing/directing team of Anna Boden and Ryan Fleck and stars Academy Award winner Brie Larson, Samuel L. Jackson, Ben Mendelsohn, Djimon Hounsou, Lee Pace, Lashana Lynch, Gemma Chan, Algenis Perez Soto, Rune Temte, McKenna Grace, with Clark Gregg, and Jude Law.
The movie follows Carol Danvers as she becomes one of the universe's most powerful heroes when Earth is caught in the middle of a galactic war between two alien races. Set in the 1990s, the film is an all-new adventure from a previously unseen period in the history of the Marvel Cinematic Universe.