There has been confusion regarding whether or not if The Book Of Boba Fett is actually The Mandalorian Season 3, but Jon Favreau clears everything up offering they are both separate shows at Disney Plus.
Favreau appeared on Good Morning America on Monday (watch below) and revealed The Book Of Boba Fett will be a standalone spinoff series that will premiere in December 2021 along with The Mandalorian Season 3, so both shows are going to premiere in December.
The confusion stemmed from no announcement about Boba Fett at the recent Disney Investor Day presentation; however, Favreau says they didn't want to spoil anything with a Boba Fett announcement at the event.
"We didn't want to spoil the surprise during the big Kathleen Kennedy announcement of all the shows [during Investor Day earlier this month], so they let me keep this one a secret," Favreau says. "So this is actually separate from The Mandalorian season 3. But what we didn't say in that announcement is the next show coming up — what Kathy called 'the next chapter' — is going to be The Book of Boba Fett, and then we go into production right after that on The Mandalorian, back with the main character that we all know and love… pretty soon following that. There's a lot of Star Wars content coming out, I think they announced 10 projects, I think this will be 11."
Favreau also revealed The Book Of Boba Fett will star both Temuera Morrison (Boba Fett) and Ming-Na Wen (Fennec Shand), with Robert Rodriguez likely to direct episodes as Rodriguez joins Favreau and Dave Filoni as an executive producer.
Here is the description from StarWars.com:
The Book of Boba Fett will be set within the timeline of The Mandalorian and star Temuera Morrison as the titular bounty hunter, along with Ming-Na Wen as Fennec Shand. Robert Rodriguez — who directed Chapter 14 of The Mandalorian, a thrilling installment that reintroduced Boba Fett to the Star Wars galaxy — joins Favreau and Dave Filoni as executive producer.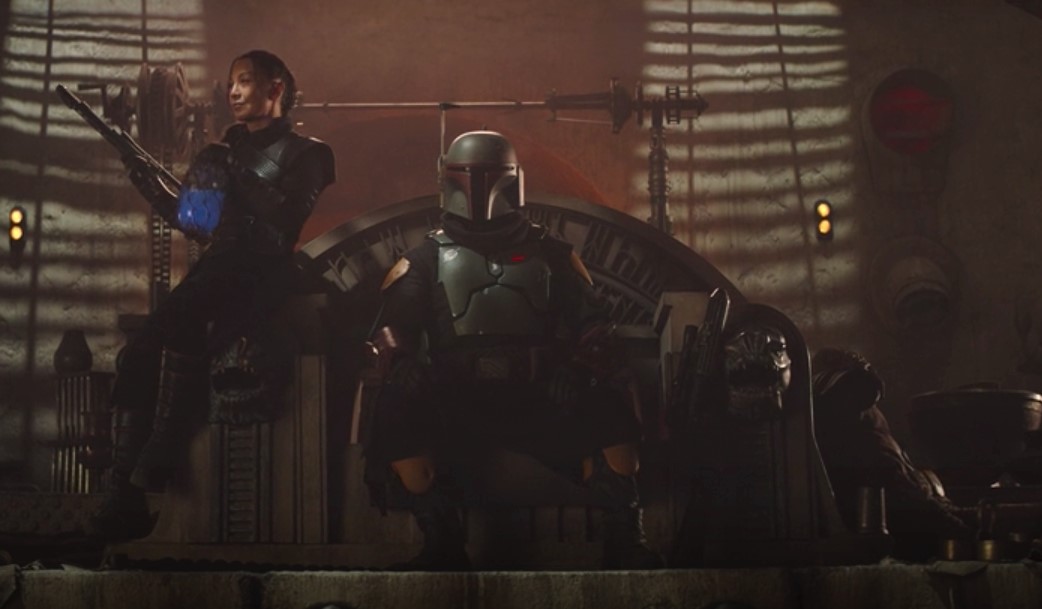 Disney also unveiled The Book of Boba Fett logo:
Watch the interview with Jon Favreau: