In a turn of interesting events surrounding Disney, CEO Bob Iger has deleted his Twitter account for some reason, possibly involving controversy surrounding a Disney parks interview and a Captain Marvel-related hack.
A record of Bob Iger's tweets can still be found on the Internet Archive Way Back Machine, where ironically enough his first tweet shown offers a "Congratulations to James Gunn and the entire Marvel Studio team for their newest hit! Proud of them!"
Iger and Disney fired James Gunn last Summer for tweets that resurfaced from ten years ago joking about rape and pedophilia. Gunn has since been silent from all social media including Twitter, except for a deleted tweet from yesterday.
Star Wars: The Last Jedi director Rian Johnson also deleted upwards of 20K tweets following Gunn getting fired, and recently saw Disney-Marvel fire a Star Wars comic book writer over slanderous tweets.
Now Iger is done with Twitter.

Bob Iger's latest tweets may have had to do with a bit of controversy as well. His most recent tweets dealt with responding to a fan about comments he made regarding Expedition Everest at Disney's Animal Kingdom, and the Captain Marvel movie.
Regarding the former, while talking about the Disney parks in an interview with Barrons, Iger created a Twitter firestorm when he insinuated attractions not based on existing franchises were basically worthless. The original interview has even been changed following the backlash from "some nondescript coaster somewhere, that maybe is [themed like] India or something" to "some nondescript coaster somewhere."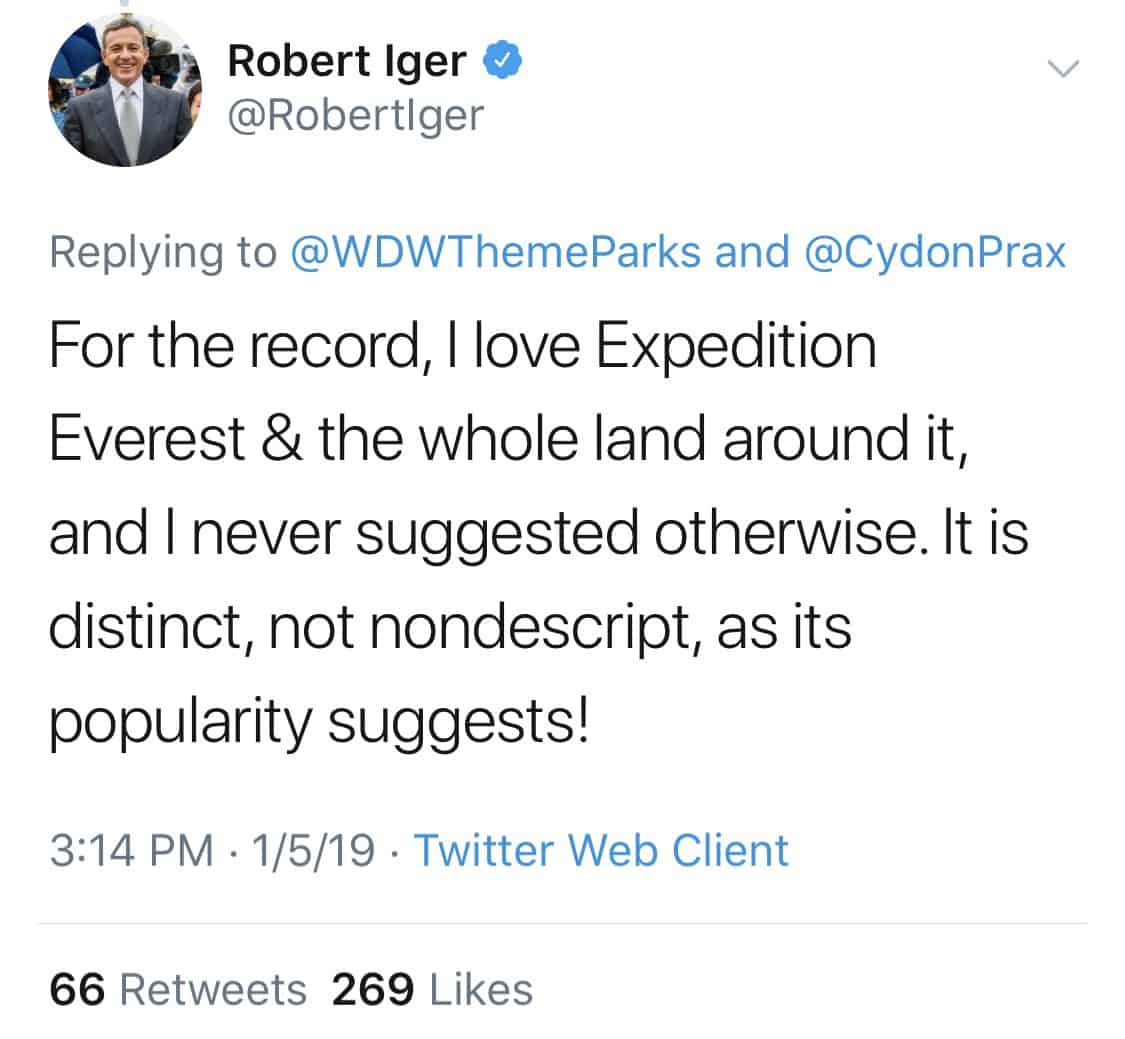 Regarding Captain Marvel, it's thought that Bob Iger's Twitter account has been hacked, as following the above debacle, a tweet on Iger's account stated, "I think we should build a Captain Marvel land and 50 Captain Marvel attractions, plus Captain Marvel Cruise Ships, hotels, restaurants and parades."