Paramount has done it again, as a first look teaser at the upcoming live-action Clifford the Big Red Dog movie comes with controversy as fans are comparing the design to something that is blood-soaked.
Following an earlier leak, a teaser has been released. Watch below.
"This Holiday Season we're thankful for the pets that got us through the year," teases the teaser. "But next year, get ready to love even bigger."
The footage features normal-looking dogs and then Clifford is revealed, as the live-action movie is an adaptation of the beloved children's books and animated series featuring Clifford the Dog who is a super-large red dog; however, the live-action version pales in comparison, quite literally, actually.
Clifford is currently trending on Twitter with near 20k tweets with some fans tweeting how unhappy they are in regards to the look of Clifford as they feel he is too small and looks covered in blood.
"Clifford is already drenched in the blood of his enemies and he isn't finished," tweeted one fan. Check out more reactions below.
The reaction is similar to what happened with the first look at Sonic the Hedgehog, also from Paramount, as fans didn't like the goofy look at Sonic, which saw the studio go back and fix things for the theatrical release, so maybe Paramount will also fix Clifford.
Or perhaps, it's all just a brilliant marketing campaign.
I did a quick correction myself, which can be found below.
Clifford the Big Red Dog is due out in theaters Nov. 5, 2021 directed by Walt Becker starring David Alan Grier as the voice of Clifford.
Clifford the Big Red Dog teaser: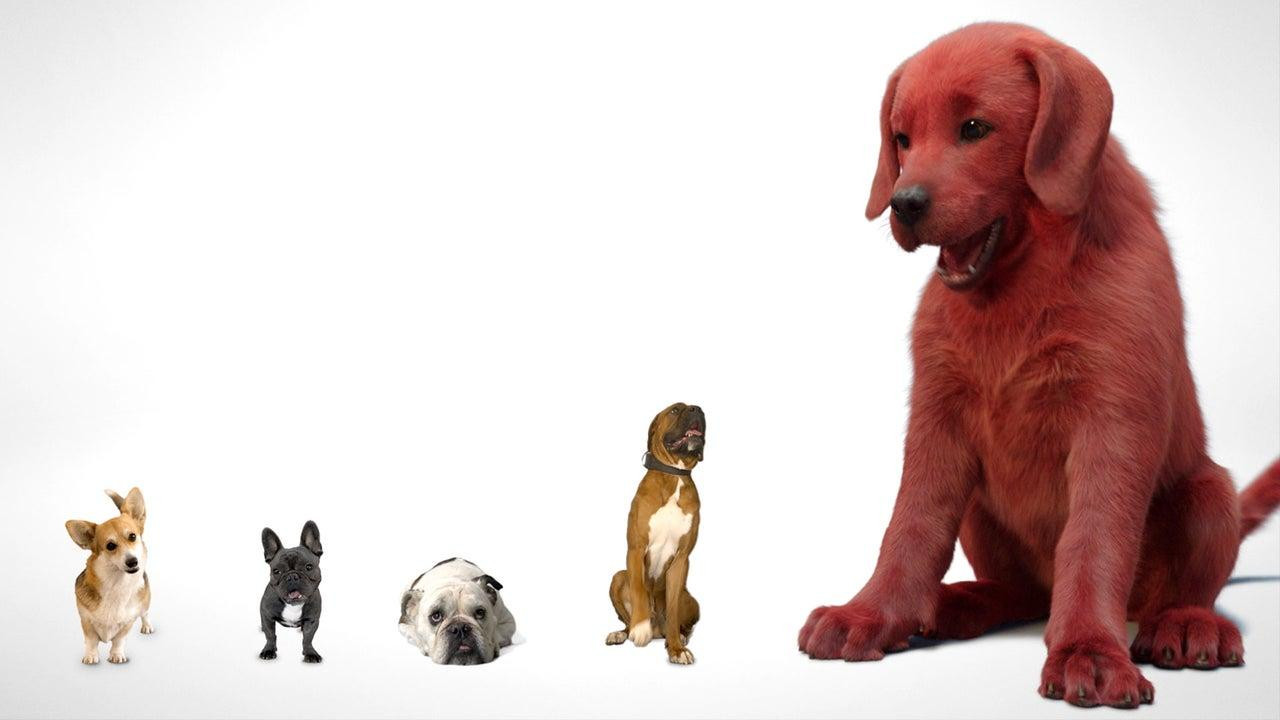 Clifford Twitter reactions:
Fixed #Clifford — pic.twitter.com/Ajw98WrZfG

— Matt McGloin (@cosmicbooknews) November 25, 2020
My biggest problem with Clifford is the color. He looks like he's covered in blood —

— Grace Randolph (@GraceRandolph) November 25, 2020
clifford is already drenched in the blood of his enemies and he isn't finished. pic.twitter.com/pb4TWe22KV

— a sinkhole of rats (@Kathriller) November 25, 2020
Everyone: "Wow I can't wait to see what the live action Clifford The Big Red Dog looks like!"

Clifford: *Looks like Big Red Dog*

Everyone: pic.twitter.com/jKEbPg5eOu

— Zach•BLM (@og_starr) November 25, 2020
Petition to make Clifford kaiju sized instead of this inaccurate JOKE.
Sign below. pic.twitter.com/MomI4iR5Ud

— DaViD (@FakeEyes22) November 25, 2020
What is this, a Clifford for ants?! The Clifford needs to be at least three times bigger than this! https://t.co/K3sIkJDUs8

— Denn (@KeepPounDENN) November 25, 2020
Fun fact: Clifford's fur is actually a normal colour! The reason it looks red is that he's so big….. he squishes everyone.

He's covered in blood, Clifford the big red murderer. pic.twitter.com/JpsqjOjyQc

— thee emo enby entity ™ (@YasmineSumman) November 25, 2020
if clifford humped your leg you'd die

— blaire erskine (@blaireerskine) November 25, 2020
This isn't Clifford, it's a dog covered in blood. pic.twitter.com/tQvV6NwdBy

— Mεναηs ツ (Michael) | CEO of Pyra (@Mevans2703) November 24, 2020