Black Widow leaks are said to have hit the net involving Robert Downey Jr., the post-credit scenes, the identity of Taskmaster and more.
Warning: Possible big spoilers follow.
The leak comes via 4Chan, which obviously should be taken with a grain of salt, but some of the leaks from 4Chan have been legit including Star Wars: The Rise of Skywalker, Guardians of the Galaxy 2 and The Last Ledi.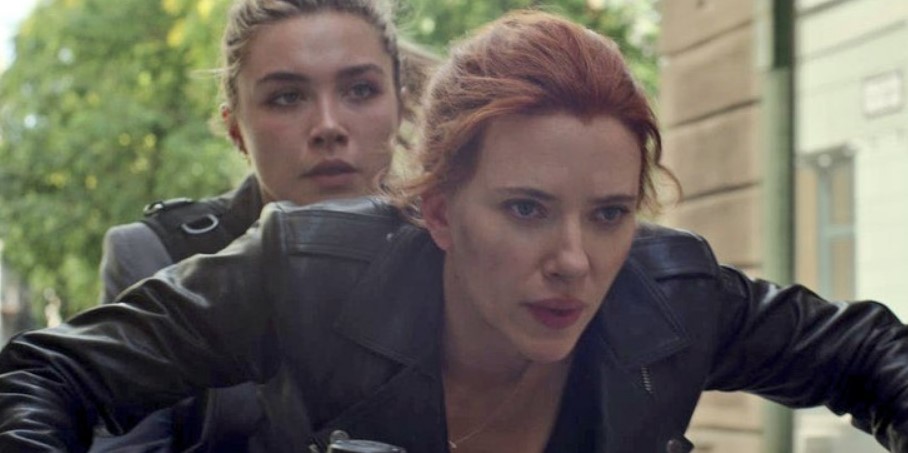 Black Widow leaks:
A user on 4Chan posted his/her thoughts about seeing Black Widow offering it's a "pleasant surprise" and compares the film to a Mission Impossible sequel with Black Widow replacing Ethan Hunt and that "it works better than you'd expect."
It's claimed that Black Widow has the same plot beats as Mission Impossible: "Excommunicated, hunted by the government, get this thing so life can go back to normal, oh no there's a grander conspiracy, save the world, give the thing to your sister, deal with the consequences, peace out."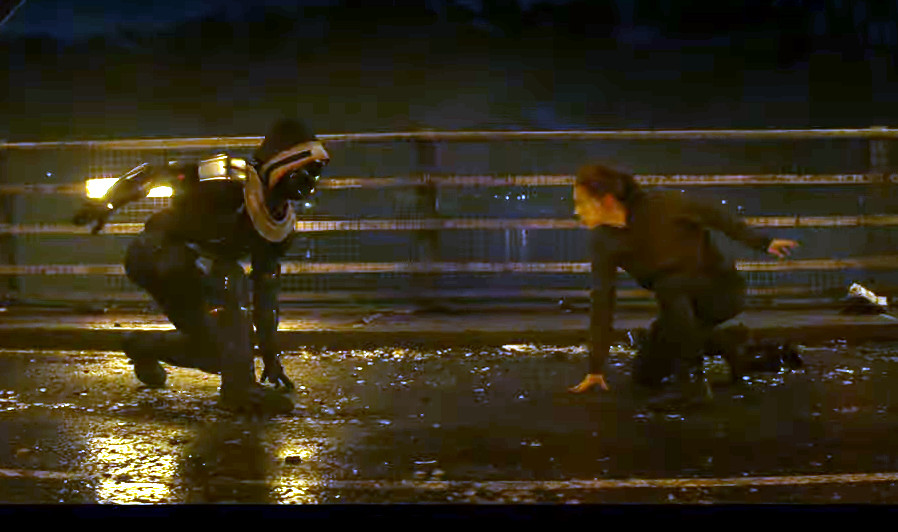 Black Widow Taskmaster identity:
The 4Chan user says that all of the action involving Taskmaster "was dope," and that Taskmaster is Black Widow's ex, played by O-T Fagbenle from The Hand Maid's Tale (IMDb lists Fagnele as playing "Mason" in Black Widow).
The real twist is said to involve Rachel Weisz as her character, Melina Vostokoff, is bad, and Taskmaster and Florence Pugh's Yelena Belova are really working together for William Hurt's Thaddeus Ross.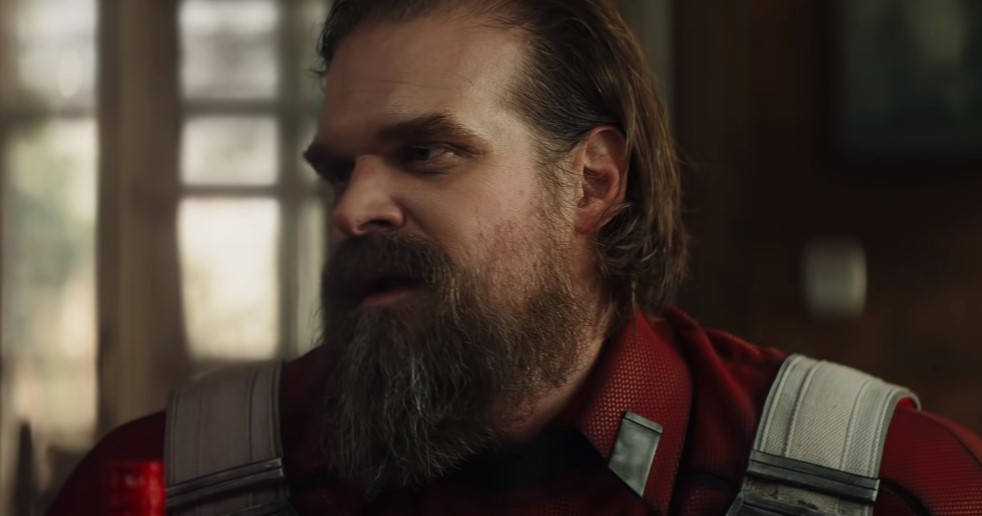 Black Widow Red Guardian and end scene:
The 4Cha user goes says the worse part of the movie is David Harbour's Alexei Shostakov / Red Guardian: "Super cheesy forced quip guy. His death was welcome even though it's played for tears."
The end of Black Widow is said to involve a big CGI scene: "like all MCU movies, helicopter crash f—fest," but the 4Chan user says the hand-to-hand fights "all kick a–."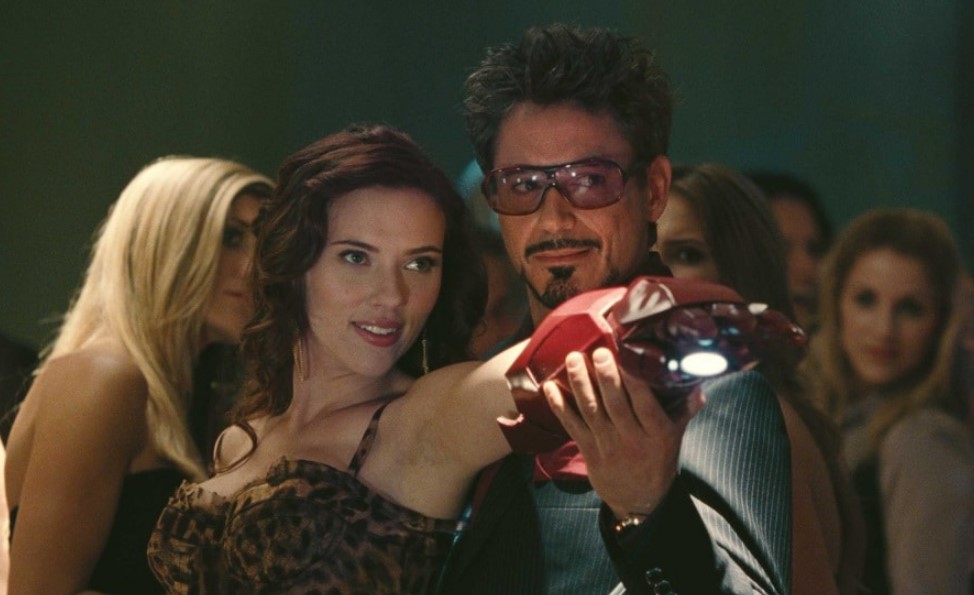 Black Widow Robert Downey Jr. leak:
It's said the cameos include Hawkeye, Robert Downey Jr., Nick Fury and Walton Goggins (played Sonny Burch in Ant-Man and the Wasp): "Some of them work better than others. Stark scene felt like Leia in Rise of Skywalker."
Regarding the Black Widow Robert Downey Jr. scene, it's described as: "[Robert Downey Jr.] scene is right at the beginning. Telling ScarJo that the government is gonna come after her harder than the other avengers because of her history. Helps her get a head start."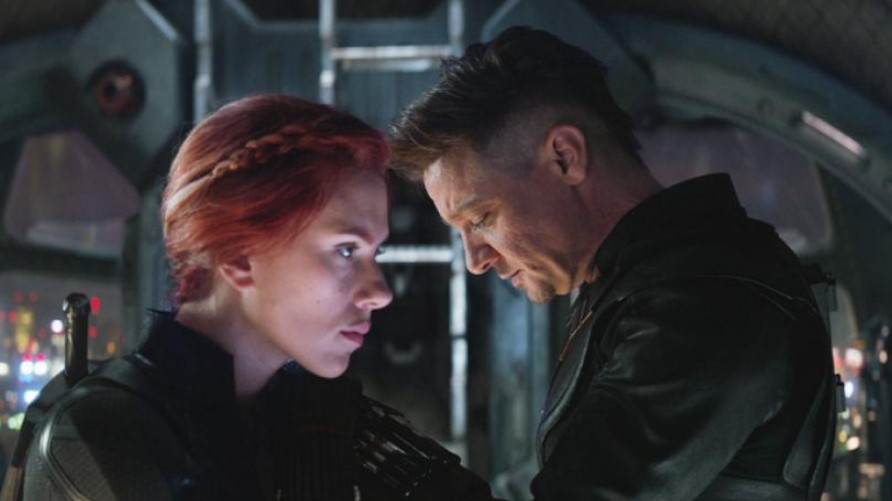 Black Widow post-credit scenes:
The 4Chan user claims there are two Black Widow post-credit-scenes:
– One is Florence Pugh and Taskmaster giving William Hurt the flashdrive thing, and him telling them they are just getting started.
– End credit scene features Hawkeye in the present because he's all tatted up and sh-t. He's at Nat's grave with his kids (note: a big complaint from fans about Avengers: Endgame is there was no funeral scene for Black Widow, so it makes sense they might do one in her solo flick).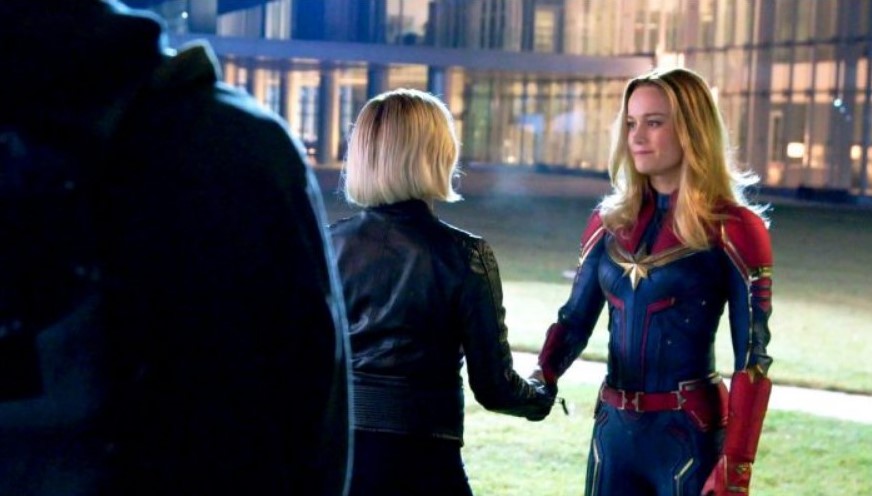 Not like Captain Marvel:
The 4Chan user says also not to worry as there are no outright ultra-feminist scenes like in Captain Marvel, such as when Captain Marvel steals that dude's bike, or when "I'm Just a Girl" starts playing over a fight scene, but says: "I just feel like there could be some implied themes with all the Black Widows turning on Rachel Weisz at the end. If you wanna read into sh-t."
"Anyway, didn't hate it. 6.5/10," said the 4Chan.
"Black Widow" gets released May 1, 2020 directed by Cate Shortland starring Scarlett Johansson.