Birds Of Prey set images have hit the net connecting to a Justice League Easter Egg related to the fight between Batman and the Parademon in connection to Black Mask.
Recent set images for Birds of Prey feature a truck crashing through a gate that has a logo for the Janus Corp., which in the comics is a cosmetics company owned by Roman Sionis, aka Black Mask (view the pic here).
The Batman versus Parademon fight in Justice League showed the Janus Corporation building, which is located in Gotham City. Regarding the possibility of Batman appearing in Birds of Prey seems unlikely as according to rumors the Caped Crusader has been missing for at least a couple of years, which may have given rise to the Black Mask as Gotham's top crime boss, and is the reason why the Birds of Prey form to take him down with Harley Quinn, Black Canary and Huntress. In addition, Ben Affleck has left the role and director Matt Reeves is casting a younger actor for the role in The Batman. Here is the Black Mask Janus Corporation Justice League movie Easter Egg: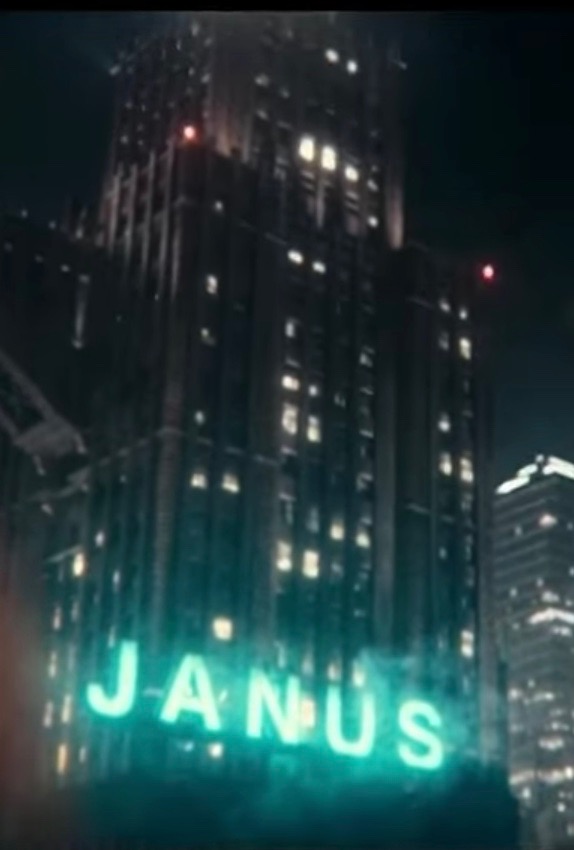 Set video of the truck scene involved with Janus corporation has also hit the net showing a huge explosion, with images of Margot Robbie looking on in wonderment as fireworks go off.
(via Reddit)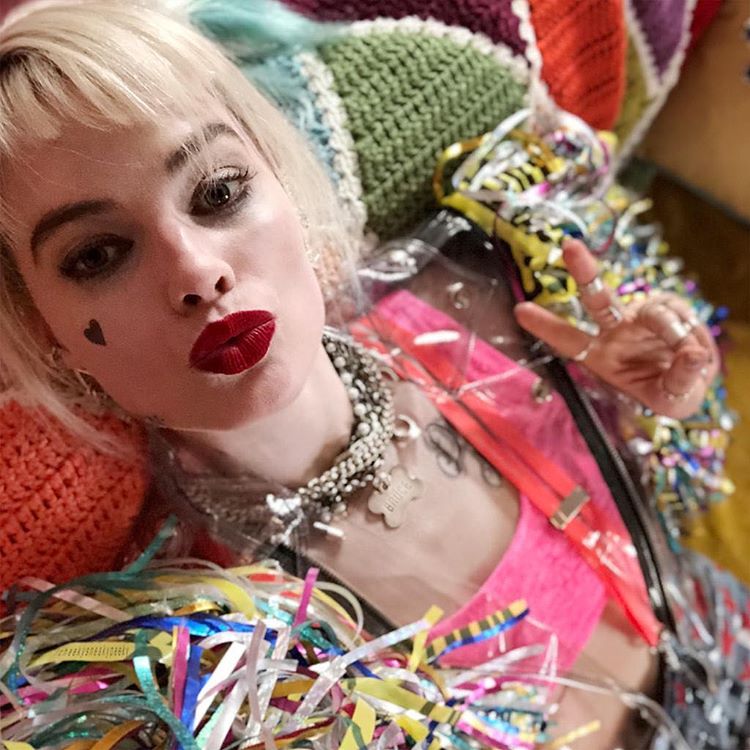 Birds of Prey (And the Fantabulous Emancipation of One Harley Quinn) has a February 7, 2020 release directed by Cathy Yan starring Margot Robbie as Harley Quinn, Jurnee Smollett-Bell as Dinah Lance / Black Canary, Mary Elizabeth Winstead as Helena Bertinelli / Huntress, Rosie Perez as Gotham City detective Renee Montoya, Ella Jay Basco as Cassandra Cain, Chris Messina as Victor Zsasz, with Ewan McGregor as Black Mask.
The plot is rumored to include that Batman has been missing for years, which gives rise to the villain of the movie, the Gotham crime boss Black Mask, and that the Black Mask kidnaps the young Cassandra Cain to mold her into an assassin, with Harley Quinn, Black Canary and Huntress coming together to rescue Cassandra and put a stop to Black Mask.