There has been talk of doing a Bill & Ted 3 movie for some time, which would reunite original stars Keanu Reeves and Alex Winter.
Now it's learned it actually might really happen and it is closer than ever in doing so.
Bill & Ted's Excellent Adventures debuted back in 1989 and became a huge hit spawning the sequel, Bill & Ted's Bogus Journey, cartoons, a live-action TV spinoff and video games.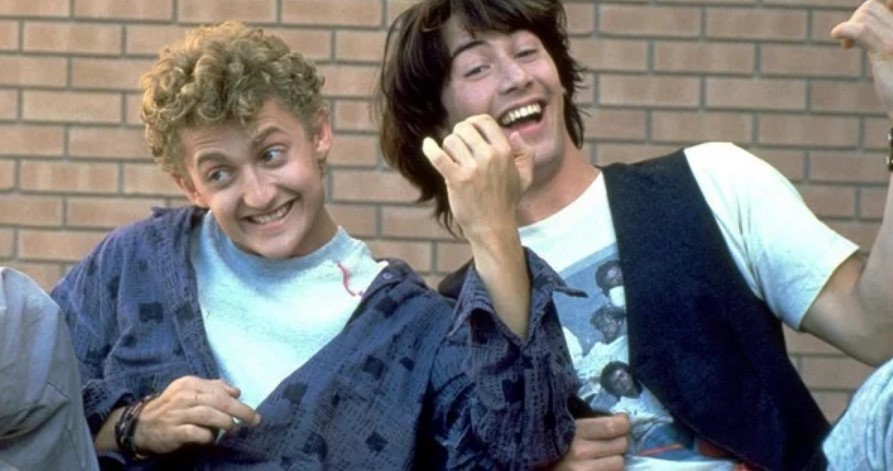 EW.com caught up with the actors as well as original Bill & Ted writers Chris Matheson and Ed Solomon and asked about the possibility of a Bill & Ted 3.
"We are hoping to close a deal with some financiers," Ed Solomon said. "Hopefully within the next month or so, we'll have news that will stick."
It's revealed Bill & Ted 3 even has a director with Galaxy Quest's Dean Parisot, Steven Soderbergh is on board as one of the producers, and original producer Scott Kroopf is back, and so is actor Bill Sadler who returns as Death, in addition to cameos to be announced at a later date.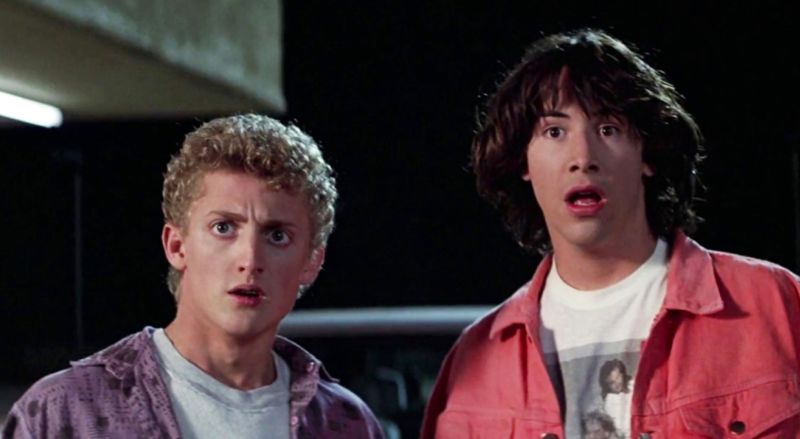 Plans for Bill & Ted 3 include that the script was actually written for free titled "Bill & Ted Face the Music," with the movie described "kind of like A Christmas Carol with Bill and Ted," teased Solomon. "Looking at their lives, and really kind of rediscovering what they're about."
Here is the description:
The result of their efforts is a script titled Bill & Ted Face the Music, which finds our intrepid explorers still struggling to complete the great work of their life. At the end of Excellent Adventure, futuristic mentor Rufus (George Carlin) told the teens that they would write music that would turn the world into a utopia. "You're told you're gonna save the world," Matheson says. "And now you're 50 and you haven't done it. Now they're married, and it affects their marriages, and it affects their relationships with their kids, and it affects their everything."
As it is Bill & Ted 3, expect time travel.
"Of course, there is a little caveat in that someone comes from the future and says: 'Not only do you have to save the world, you have to save everything'" Reeves said.