Benedict Cumberbatch is not only a superhero on the big screen with Marvel's Doctor Strange, but the actor also saved the day a few months ago while in London.
Benedict Cumberbatch was with his wife in an Uber when he saw a bicyclist being surrounded, so the actor jumped out and help to fend off an attack.
A gang of four muggers reportedly punched the cyclist and smashed him over the head with a bottle when Benedict Cumberbatch stepped in to help out.
Benedict Cumberbatch jumped to the rescue yelling, "Leave him alone!" Witnesses also said the Doctor Strange actor dragged the four muggers off their bloodied victim who then tried to punch Benedict, but he was able to keep them at bay before they fled.
Cumberbatch recently appeared on the Ellen show where he was asked about the incident, but true to being a superhero, he remained rather modest about the situation.
"I feel weird about it, because I haven't talked about it at home. It became this huge furor.." he said. "I tried to calm the kids down… Tried to calm him down… It was a bit foolhardy…"
Watch for more: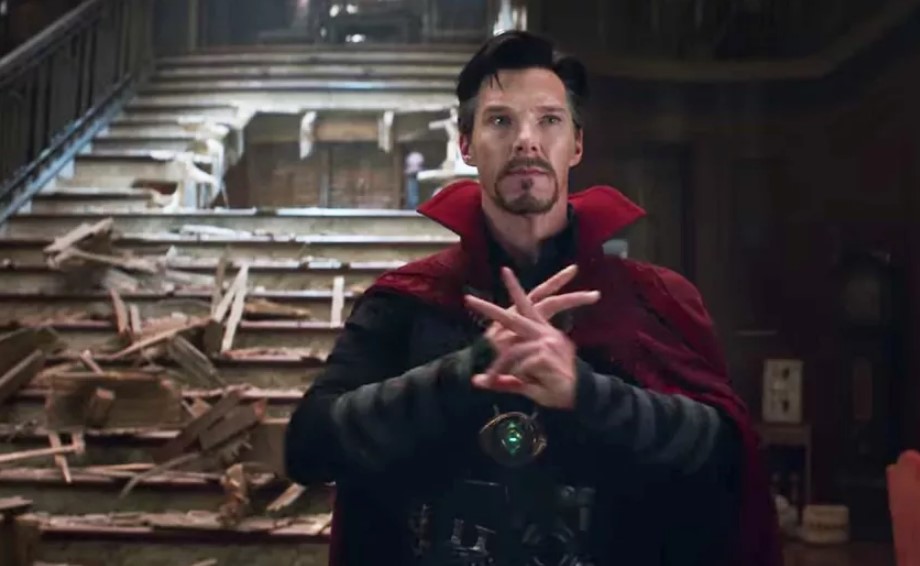 Benedict Cumberbatch
The Uber driver also previously offered his take on the incident:
"The cyclist was lucky, Benedict's a superhero," Uber driver Ma­n­uel Dias said. "I was taking Benedict and his wife to a club — but I didn't know it was him at first. I went to turn down into Marylebone High Street and we saw four guys were pushing around a Deliveroo cyclist. My passenger jumped out, ran over and pulled the men away. They turned towards him and things looked like getting worse, so I joined in. He stood there instructing them in the street, shouting, 'Leave him alone.' It was only then I recognized Benedict. Then it all got a bit surreal. Here was Sherlock Holmes fighting off four attackers just round the corner from Baker Street. I had hold of one lad and Benedict another. He seemed to know exactly what he was doing. He was very brave. He did most of it, to be honest. They tried to hit him but he defended himself and pushed them away. He wasn't injured. Then I think they also recognized it was Be­ne­dict and ran away. Benedict was courageous, brave and selfless. If he hadn't stepped in the cyclist could have been seriously injured. He asked the rider how he was and when he said, 'I'm OK,' Benedict just hugged him."
Benedict Cumberbatch returns as Doctor Strange for The Avengers 4 out May 3, 2019, with it thought Doctor Strange 2 is currently in development.