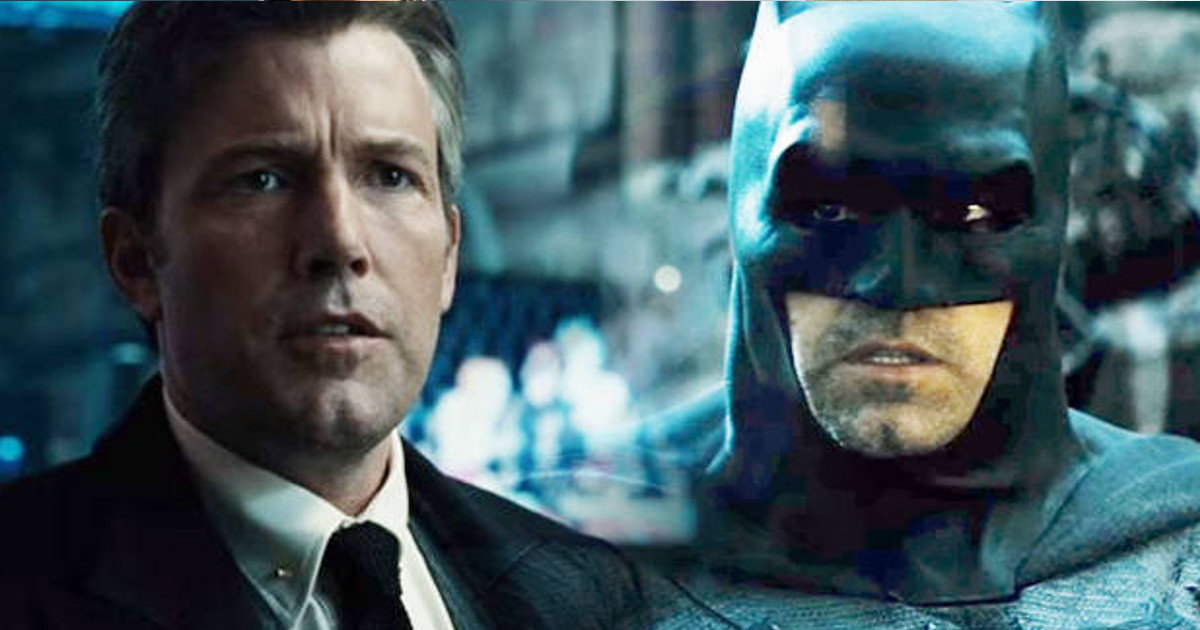 Prior to Comic-Con there was a rumor that Ben Affleck would be leaving the Batman role.
However, at Hall H, Ben Affleck addressed those rumors by offering that he is thrilled to do it and would be a "f'n ape" on the ground for director Matt Reeves.
Now EW.com catches up with Ben Affleck following the Comic-Con panel where it sounds as if the rumor might have at least an inkling of validity as Affleck basically sounds as if he is only playing Batman one more time following Justice League.
"My status remains what it always is," the star explains. "I've done the two movies. I've always intended on doing a third if Warners wants to make it. Certainly, if the Batphone rings, I will answer."
I suppose the key words here are "if Warners wants to make it"; so if you are a fan of Ben Affleck playing Batman, you had better hope WB does end up creating the flick. The good news is that the same Comic-Con panel did see WB announce they are making The Batman.
Of course, what happens after the release of The Batman regarding Ben Affleck is anybody's guess, but Ben Affleck does offer up he would do it as long as possible.
"I'd love to do it as long as they'll have me. Eventually it'll be somebody else, and I'm sure they'll get somebody great. But while I'm doing it, I'm going to do the best job I can, and really appreciate how lucky I am."
There has been statements surrounding Matt Reeves wanting to do a Batman trilogy, with it rumored Ben Affleck might be too old by the time those Batman movies and Justice League 2 come out. As Affleck states above, he still wants to play Batman, and he offers he looks forward to what Matt Reeves wants to do with the DCEU Dark Knight.
"Matt hasn't really unveiled his full vision yet. He wanted to wait until Apes came out, and he was obviously consumed with that. So I'm looking forward to hearing what his story is."
Ben Affleck will next appear as Batman in November's Justice League. It's unknown when The Batman will be released, but it has been said Matt Reeves will start on the project next year, which sees him starting over with a new script.
Regarding Ben Affleck leaving the Batman role, it was said WB was going to remove him "gracefully." WB also announced a Flashpoint movie at Comic-Con. Could that be the route that sees a new Batman in the DCEU?