Check out a first look at Batman in the upcoming Superman: Red Son animated movie.
Roger Craig Smith is providing the voice of Batman in the movie who previously voiced the character in the Batman Ninja animated movie, Batman Unlimited, and the Arkham Origins video game.
The film is adapting the DC Comics "Elseworlds" graphic novel of the same name created by Mark Millar and Dave Johnson, which sees Superman land on the 50's Soviet Union instead of the Kent Farm in Smallville, Kansas in the United States.
Batman actually teams with Lex Luthor and the KGB and they capture Wonder Woman in an attempt to use her as bait for Superman. As we see below, the animated movie is adapting things straight out of the comics by the looks of the art compared to the comics.
Check out a look at the Man of Steel in the movie below as well.
Batman in Superman: Red Son: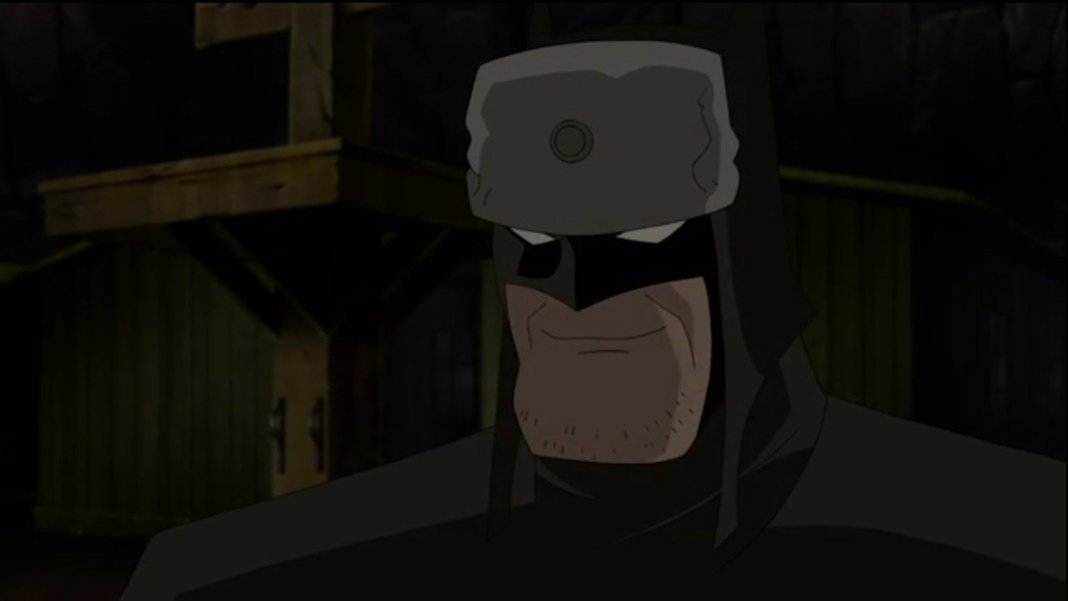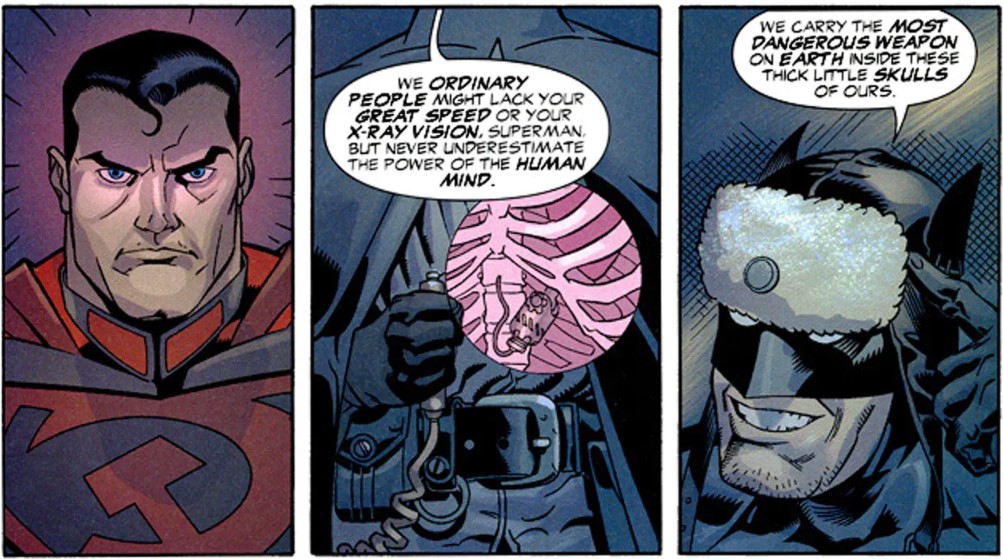 The voice cast includes: Jason Isaacs is voicing Superman, Diedrich Bader voices Lex Luthor, Amy Acker voices Lois Lane, Vanessa Marshall voices Wonder Woman, Phil Morris voices James Olsen, with Paul Williams as Brainiac, Roger Craig Smith as Batman, Sasha Roiz as Green Lantern Hal Jordan, Phil LaMarr as Green Lantern John Stewart, William Salyers as Stalin, Jim Meskimen as JFK, Travis Willingham as Superior Man, and Winter Ave Zoli as Svetlana.
Superman: Red Son gets released on Digital, DVD, and Blu-ray early 2020.