A "Twitter War" has erupted in regards to Zack Snyder's DCEU.
Jay Oliva, director of DC animated movies and who has worked on the movie storyboards, recently tweeted out that Man of Steel was originally intended to be the start of five DC movies.
This saw a fan remark that Batman vs Superman only came about because Man of Steel failed at the box office (something I've been told by PR people working on Man of Steel as well).
Jay Oliva didn't agree with the remark, and then the topic of Zack Snyder letting Batman kill came up, with Oliva offering his thoughts, as well as a few fans chiming in.
Below you can check out the series of tweets.
My own opinion on Batman killing is that I have no problem with it. After all, Batman is only human, and these guys are trying to kill him. So if he's fighting five rapists, killers or scum bags – all who are trying to kill him – and Batman snaps one of their necks, I have no issue with that at all. I do agree with the notion of Batman not being The Punisher, but not killing at all, doesn't make much sense to me.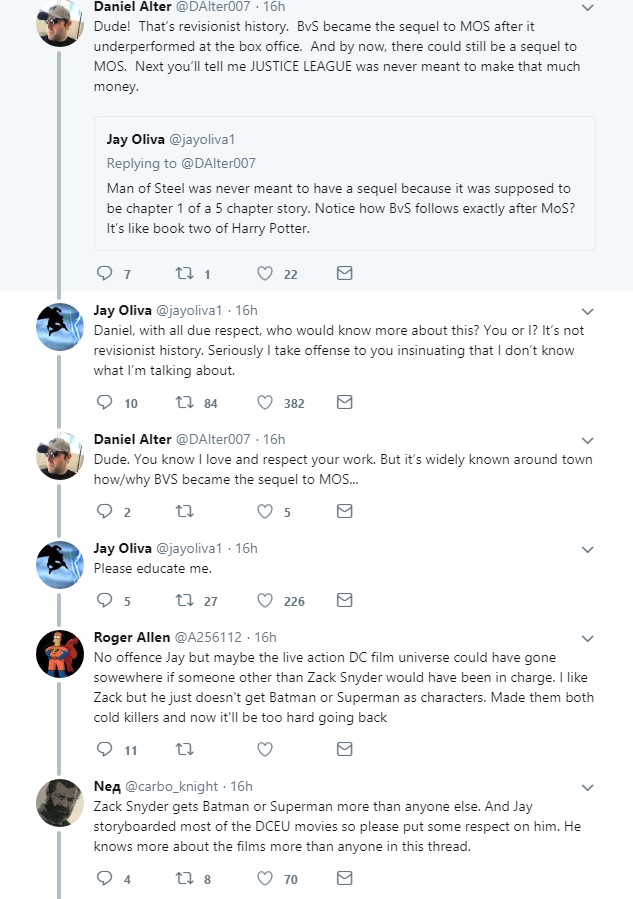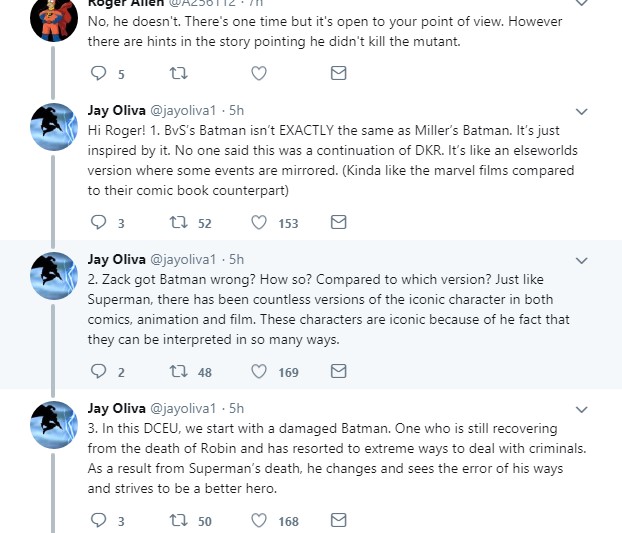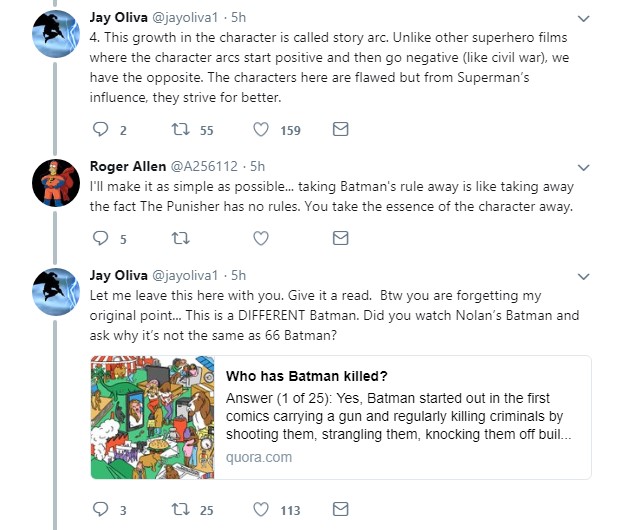 Btw Roger you don't need to inform me of Batman's rule. I'm well aware of it because you know I kinda did 20 films/tv series with him in it. Guess what? They were all different versions of Batman. Hope this helps you understand why your statement about Zack's Batman is wrong.

— Jay Oliva (@jayoliva1) April 22, 2018