While Michael Keaton returning in The Flash is super cool, Batgirl rumored details for a Batman Beyond type of flick sound less than stellar.
It's claimed that a Batman Beyond movie will feature Michael Keaton training Barbara Gordon as Batgirl and not Terry McGinnis.
Recall how the report over at Deadline made mention that Michael Keaton would return as Batman in a Nick Fury-like mentor role appearing in other DC movies with specific mention of Batgirl?
Well, according to YouTuber Grace Randolph, Warner Bros. doesn't have intentions of making a strict adaptation of the Batman Beyond story, but there are ideas to instead use Batgirl.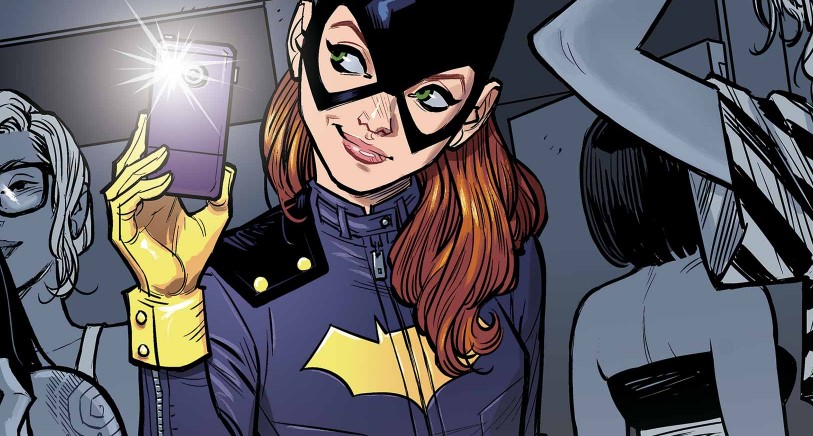 Batgirl replacing Terry McGinnis in Batman Beyond
"Maybe someday, years from now, Warner Bros. might make the futuristic Batman Beyond movie so many of you grave," explains Randolph. "As for what they are planning right now, again, if Michael Keaton says yes, he won't train Terry McGinnis, he'll train Barbara Gordon."
Worth a mention is that the Batgirl script was written by Christina Hodson who was in part responsible for the disaster known as Birds of Prey, so it appears there are certain execs at WB who think replacing Terry McGinniss with Batgirl is a good idea.
Grace even says that Batgirl could wear the Batman Beyond suit and be sort of like DC's Iron Man, or Rescue, which is laughable.
Randolph agrees and thinks a Batman Beyond Batgirl movie with Michael Keaton is a bad idea as it takes a lot away from the character.
"This is a little frustrating to me," says Grace. "First [Batgirl] got Birds of Prey taken away from her and now she is going to get trained by Bruce Wayne? In the comics, Bruce Wayne doesn't even want her to be Batgirl. She has to do it herself. She's not wanted. She has to prove herself. She's a real self-starter. And I am a little frustrated if that is taken away from her. So annoying. Next, she won't get shot. What is happening here?"