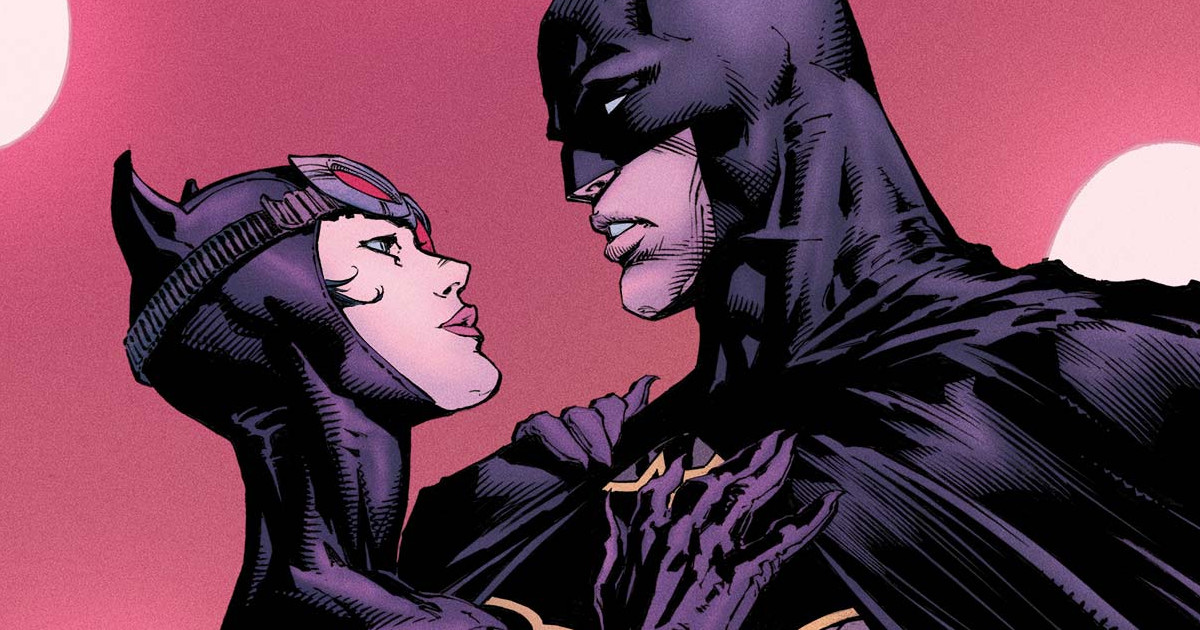 Update: Following the leak, DC Comics has released the spoiler page and info early through USA Today.
Spoilers follow for this week's Batman #24.
The last page of this week's Batman #24 has landed online via Bleeding Cool.
The pic features Bruce Wayne on one knee asking Catwoman Selina Kyle to marry him.
It's being speculated/suggested that Bruce Wayne may be giving up being Batman, as the recent "The Button" storyline saw Thomas Wayne from the Flashpoint story tell Bruce to give up being Batman.
It's also said that Batman is being "taken off the board" by Dr Manhattan.
The issue goes on sale Wednesday.
BATMAN #24
Writer: Tom King
Art: David Finch and Mikel Janin
"Aftermath"!
Gotham City is at peace…but a war is coming. Armed with the terrifying knowledge gained from the mysterious button, Batman prepares for the coming storm by making a proposition to one of his enemies—one that will change everything for the Dark Knight and his allies!