Those rumors might be correct as Batgirl set images have revealed the Michael Keaton Batman along with Robin and possibly the villain of the flick along with a look at star Leslie Grace.
Batgirl is now filming in the UK where images have been posted to social media revealing the crew erecting some sort of Michael Keaton Batman mural which also features Robin.
We can guess the mural is "graffiti" that is located somewhere in Gotham City.
While no actor has been cast to play Robin as of yet, or they haven't officially announced it, recently saw it pointed out that Batgirl concept art happens to feature what looks to be a Robin, and now coupled with the mural, it seems that Robin will appear in the movie.
Rumors offer Robin will be Dick Grayson and that at some point in the film Dick will become Nightwing.
It's also rumored that the Michael Keaton Batman will serve as a mentor role to the Leslie Grace Batgirl where Keaton will "appoint" Batgirl as the new protector of Gotham City, in essence, making her the new "Batman."
Reportedly, this all has to do with a DCEU reboot that will come about out of The Flash movie starring Ezra Miller which will see a new DC female Trinity made up of the Gal Gadot Wonder Woman, the Sasha Calle Supergirl (who will be the new "Superman" of Earth), and the Leslie Grace Batgirl.
Regarding what becomes of Batman and Superman is unknown, but Ben Affleck has said he is done playing Batman, and regarding Michael Keaton, the actor is 70-years-old, so it's guessed the Keaton-Batgirl relationship is similar to Batman Beyond.
And regarding the villain of the movie, a poster of Hugo Strange is featured on the Batgirl set.
Update: Black Canary is also referenced.
Check out the images below.
Batgirl has no release date and is directed by Adil El Arbi and Bilall Fallah, with the film also starring J.K. Simmons as Commissioner Gordon and Brendan Fraser as Firefly.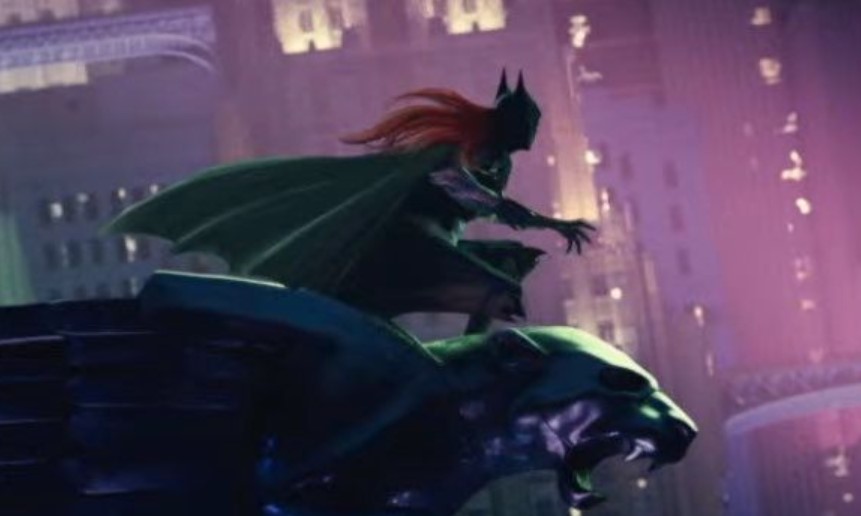 Batgirl set images show off Michael Keaton Batman, Robin, Leslie Grace, Hugo Strange: